If you want to know when Black Friday is in 2020 and to bag the best bargains, then the Christmas.co.uk team is here to help.
There will be huge numbers of discounted items ranging from clothes to electrical goods available when UK retailers enter into the fun.
Black Friday began in America and has since taken off around the world to become one of the most important shopping events in the run-up to Christmas.
This is an ideal time to go shopping for Christmas presents at great prices.
However, just because you see something in a Black Friday sale, this does not mean that there are not cheaper or similar products available elsewhere. Always be careful and ensure you shop around to ensure you really are getting the bargain you expect.
Black Friday started in America
Since Black Friday started in America, it is traditionally held the day after the annual holiday of Thanksgiving.
This year, that Friday will fall on 27 November.
That's when stores across America will open their doors to shoppers at midnight, though the usual time for UK retailers to open is 6am.
However, there are some great deals available online from just after midnight – so it might be worth staying up!
And if you want to know just how big Black Friday is in the UK, the official figures show that online shopping increased by 20% last year.
But with the Covid-19 lockdown in operation in parts of the country, more and more of us will be Christmas shopping online so expect websites to be busy this year.
Will Black Friday in 2020 be any different?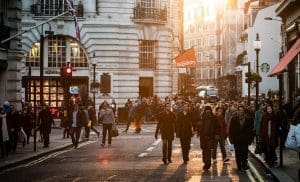 For many people, the prospect of rushing to the shops to enjoy Black Friday deals will fill them with dread because of the coronavirus restrictions.
This means that many stores will have social distancing rules introduced, and the number of shoppers being allowed inside will be restricted.
This may mean that it may be better to access the deals online to help prevent spreading coronavirus.
However, retail experts are also predicting that Black Friday sales could start earlier, and even go on longer than the weekend.
Challenge for Black Friday retailers in 2020
One expert from Retail Economics told a national newspaper: "The challenge for Black Friday retailers in 2020 is to deal with capacity issues. It will make sense for them to spread out their Black Friday deals.
"We have seen in the past, Black Friday turn from a day to a week to 10 days, but this year it could be a Black November event.
"Also, Black Friday is more established as an online event so you could see the UK's biggest ever online Black Friday."
The Daily Telegraph has also reported that Boots is also already planning to run its Black Friday event all month so more shoppers have the time to shop – and so they can manage the number of shoppers in their stores.
Matalan has also revealed that its Black Friday will be online only, and Amazon is predicted to start their event at the beginning of the month.
They will be joined by retailers such as The Entertainer who could be launching their discounts on November 9.
Best deals and offers for Black Friday bargains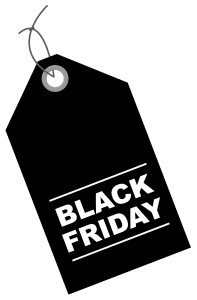 Over the coming days and weeks, the Christmas.co.uk team will be keeping you up-to-date with the best deals and offers for Black Friday bargains.
It's also important to appreciate that while Black Friday is meant to be for just one day, you may find that it runs across the following weekend.
And that means the deals will be available on what is known as Cyber Monday.
That's when a wide range of online deals are unveiled since Black Friday tends to focus on in-store promotions.
Best Black Friday sales in 2020
Here's our round-up of some of the best Black Friday sales in 2020:
JD Sports Black Friday sale
If you are on a fitness kick, or you want to buy cheap presents for someone who is, then the JD Sports Black Friday sale is for you.
There will be discounted gym gear and athletic wear and in 2019, JD Sports unveiled lots of half-price trainers in its stores.
JD Sports is still to confirm which items will be in the sale – and when they do, we will be highlighting them here at christmas.co.uk.
Wowcher Black Friday deals
Everybody loves a great cheap deal, and Wowcher Black Friday offerings in 2020 mean you can pick them up across a range of categories.
That will mean that from technology to toys and beauty, Wowcher deals on Black Friday will be worth making an effort to check out.
In 2019, Wowcher offered a range of great deals, so expect to see more of the same in 2020.
Currys PC World Black Friday deals
One of the biggest participants in Black Friday in the UK, is Currys PC World.
If you want to enjoy heavily discounted smartphones, TVs, headphones or even washing machines, then today is your day to strike.
Expect to see TVs having their prices slashed by hundreds of pounds, and smartphones being discounted quite heavily too.
Don't forget that laptops and computers will also be available at much lower prices during the Currys PC World Black Friday offerings.
Remember, you can have the goods you buy from Currys PC World delivered to your door.