When it comes to choosing the best stocking fillers in 2020, you don't have to spend a small fortune.
Indeed, there is a lot to recommend buying lots of small stocking fillers and we take a look at those costing less than £5 that will delight the recipient.
For us at Christmas.co.uk, there's nothing like putting the perfect gift in Christmas stockings so everyone gets to have a small surprise come Christmas morning.
One of the best things about festive stocking gift ideas is that they reflect how well you know the person who will open it.
Whether you are young or old, there's a lot to like about finding and then giving stocking filler presents.
Stocking filler presents for children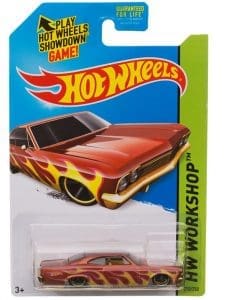 While children will be receiving lots of presents for Christmas, there are some really cute and well-priced stocking fillers to consider.
For example, boys would love Hot Wheels toy cars which cost just £1.50 from B&M.
There are also Matchbox cars from Tesco for £1.25.
Rainbow bath bombs also go down a treat, you just put one in your child's bathwater and they fizzle to create a stream of colours that resemble a rainbow.
It's also worth checking Wilko because they are selling an Avengers bath fizzer for £2.
The bath bomb looks like Capt America's shield and turns into an impressive bath fizzer.
Not be outdone, you can also buy a Spider-Man web shooter that fires out bath confetti.
This delight costs £3 from Boots.
There's lots of bath time fun to be had by all!
A stocking filler gift for girls might be something such as the Trolls World Tour tiny dancer which costs £2 from B&M.
For those who are really committed, there are 12 Trolls figures for you to collect and complete the dancer set.
The case they come in can also be turned into a pair of glasses.
Argos is also selling six Trolls dancers as well which will work out cheaper if you are buying lots of Trolls.
We also like the Blox dinosaurs assortment from Wilco at just £1.50 each.
That's great value for money per figure for anyone in your family who loves dinosaurs.
If you want a full dinosaur set made from Lego, then John Lewis is selling them for £12.97.
Books are always a good choice as a Christmas stocking filler for children.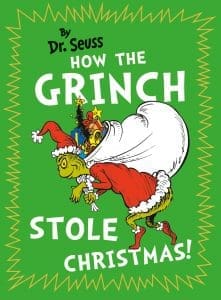 And this year, Asda is selling the famous 'How the Grinch stole Christmas' by Dr Seuss.
It costs £4 and the classic festive tale is a great book to read with young ones.
The story reveals how the Grinch steals Christmas, and then saves the day.
WH Smith is also stocking the same book.
Other popular books that children may like are the Peppa Pig books.
A set costs £4.99 from B&M – who also have full book sets featuring Peter Rabbit.
It's also worth checking out the popular store The Works who are also selling bundles of Peppa Pig books at £10 for 10.
Stocking filler presents for women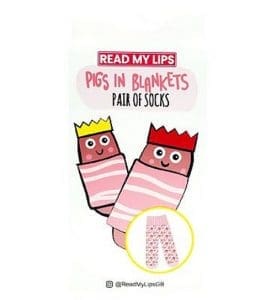 Again, there's no need to spend a small fortune on stocking filler presents for women and there are so many great festive bargains to be had.
For instance, the lady in your life may enjoy a pigs in blankets lip balm.
This unusual creation costs £3 from Boots and is a festive and fun offering.
There's no need to worry about whether the recipient will enjoy pigs in blankets because it really is strawberry flavoured balm!
However, if you would like a lip balm present that is not quite so outlandish, then head to Tesco.
That's because they are selling a Natural Extracts lip balm collection for £4.
This is made from natural ingredients and there are four lip balms in the collection including lavender and grapefruit flavours.
If you want to buy lip balms individually, then the Body Shop is selling a great range at £2.50.
Smellies are always a good idea as a Christmas stocking filler, and the Lynx Attract gift set is worth considering.
It's from B&M and costs £3.49. The box contains a body wash and a body spray.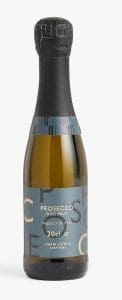 Prosecco always goes down well as a Christmas present, so how about a small bottle of this fizzy wine?
John Lewis is selling a bottle for £3.50 and the 20cl bottle will fit snuggly in a Christmas stocking.
It's also worth checking Asda, they are selling a similar-sized bottle of prosecco at £2.30.
Bath bombs are also a crowd-pleaser for women and for £4, Asda is offering a 'Decorate Your Own Bath Fizzer'.
The box contains crayons, tissue, ribbon and gift tags.
It's a great alternative present, though you could try Boots who are selling something similar for £1.27.
However, we also like another bath fizzer from Boots, and it's the Reese's peanut butter bath bomb.
If the lady in your life loves the very moreish peanut butter delights produced by Reese's, then will be a great treat.
That's mainly because it smells just like their favourite chocolate products!
We also like the Pedicare skin smoother from Home Bargains at £4.99.
This skin smoother is a great idea for tired feet and since there are no blades, no one will cut their skin.
And if you think that's a tad cheap, then Boots is selling a Scholl pedicure kit for £30.99.
That's a big difference in price!
Christmas stocking fillers for men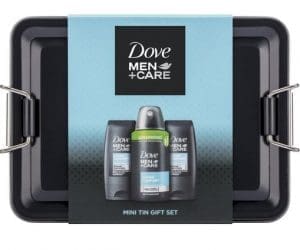 A traditional staple for buying men's Christmas stocking fillers is beer, socks or slippers.
From the smellies we have seen, the Dove Men mini tin gift set at £4 from Asda is a cracking offer.
The tin includes two anti-perspirants and a body spray plus the man in your life can use the empty tin for their odds and ends.
The Dove mini gift set is also available from Tesco at the same price, and from Boots for slightly more.
The Nivea Men super soft gift set which costs £4 from Wilco is also a very nice stocking filler.
It's also something of a classic gift at Christmas for the man in your life.
The kit comes with a post-shave balm and shaving foam.
There's also a larger Nivea bundle available from Boots costing £15.
For something unusual as a small gift, how about the Lynx of Africa and Marmite gift set?
It does sound like a very strange combination, but if your man likes Lynx, and Marmite, then this gift is a winner.
The gift is available from B&M at £3.49 and apparently, Lynx has managed to combine the scent of its Africa spray, an iconic odour for young men, with the aroma of Marmite.
At least, the gift will be a conversation starter.
Talking of ways to get people talking on Christmas Day when opening presents, how about a nose and beard trimmer from Barber & Groom?
These are available at £2.99 from B&M, and this is a useful cordless trimmer with two heads for the nose and beard.
It's also a very small offering and would be ideal for when travelling.
Popular Christmas presents for men also include beer and alcohol-related gifts.
So, if you someone you know loves Guinness, why not buy them a set of mini chocolate pints?
This offering comes from B&M for £3 and has been made with white and dark chocolate and a hint of the dark stuff.
There's also a useful beer can playing card set from Wilco at £3.
The playing cards are shaped like a beer can and will provide entertainment after your Christmas dinner has finished.
Or you could spend £3.49 at The Range for a beer jigsaw puzzle.
The jigsaw has 100 pieces to create a pint glass shape and is suitable for those who enjoy jigsaws – and for those who have never done one before.
Other presents we enjoyed were the sloth novelty socks from Boots at £4, a Batchelor's Super Noodles gift set at £4 from B&M – a great choice for someone in your life who likes the snack with a bowl, spork and two packs of Super Noodles.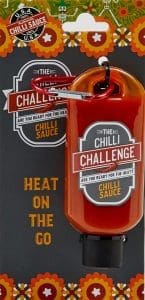 Men also like techy presents, so how about the Hyper Gear Razer earphones from Matalan at £4.
Or the Christmas beard lights and tinsel set from The Range at £3.99 – and we quite liked the wireless LED transparent charger, also from The Range at £2.97.
Though the chilli sauce keyring from Matalan at £3 is also worth considering as one of the best stocking fillers for men – especially for those who like to enjoy chilli with every meal because they'll have a supply of chilli sauce on their keyring.
What a great idea!