Most of us will be looking forward to a Christmas break, and many people will be asking, 'Is Christmas Eve a Bank Holiday?'
The short answer is 'No', Christmas Eve 2020 is on a Thursday and will not be a bank holiday.
Indeed, it will be a normal working day, but many employers may encourage staff to leave early.
You may find that if you are rushing to complete some last-minute Christmas shopping that many shops and even pubs and restaurants will close early as shoppers head home.
There's no doubt that Christmas Eve is part of the festive build-up and for many people, is the start of Christmas celebrations.
Handing out Christmas Eve boxes
There's also the growing trend of families handing out Christmas Eve boxes which is rapidly becoming a new Christmas Eve tradition.
For those families with small children – and also not-so-small children – they may be leaving treats out for Santa Claus and his reindeer, Rudolph.
And after a strange and eventful 2020, most people will be looking for time to spend with loved ones and contemplate on what has been a stressful year.
So, if you are looking to take time off over Christmas, it's important that you know when the bank holidays are.
UK bank holidays
Before we move on to the issue of whether Boxing Day is a bank holiday, we should look at which days the UK celebrates as bank holidays. For 2020 and 2021, they are:
Christmas Day – 25 December
Boxing Day – 26 December but in 2020 the 28th is a Bank Holiday
New Year's Day – 1 January
Good Friday – 2 April
Easter Monday – 5 April
Early May Bank Holiday – 3 May
Spring Bank Holiday – 31 May
Late Summer Bank Holiday – 30 August.
This means that Christmas Eve is not a bank holiday, but Christmas Day is a recognised bank holiday and so is Boxing Day.
However, because Boxing Day falls on a Saturday this year, things will be different.
Is Boxing Day 2020 a bank holiday?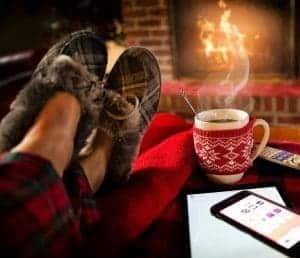 The government makes clear with its legislation about bank holidays and for anybody asking, 'Is Boxing Day 2020 a Bank Holiday?', then this is the explanation you need.
Basically, the government says that if a bank holiday falls on a weekend, then a day in the week can be substituted as the bank holiday. This will normally be the Monday following the traditional bank holiday.
This means that not only do we get Christmas day off as a bank holiday because it falls on a Friday.
It also means that we get the Saturday off because it's the weekend, and we also get the following Monday off because that's when the bank holiday has been transferred to.
That means that we will be free to meet with family and friends from 23 to 27 December.
Christmas lockdown regulations
For many people, this extended Christmas break is a great way to spend time with family members, though we all need to be aware of how the Christmas lockdown regulations are going to be.
It looks likely that most of us will get to see family and friends in a five-day window starting on Christmas Eve and finishing on the following bank holiday Monday.
There's no doubt that the festivities will look different this year for those who are living in areas classed as Tier 2 or Tier 3, but they can mix with someone from another household in their home, and one other household which can be of any size.
In addition to the long weekend break at Christmas, we will get to enjoy a long weekend from 1 January, since New Year's Day in 2020 falls on a Friday.
Child benefit payments at Christmas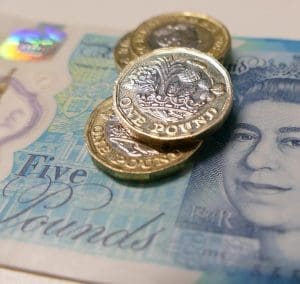 Along with knowing when the bank holiday dates are, many people also want to know when their child benefit payments will be received.
These payments help provide financial support to guardians and parents and the government has revealed when they will be paid.
Usually, payments are made every four weeks on either a Monday or a Tuesday.
This year, the festivities mean that the usual pattern will be disrupted.
And if you are receiving child benefit, you will need to know when you will receive the payment over Christmas and New Year.
As mentioned earlier, the important date in 2020 for child benefit payments is 28 December.
Since this is a Monday, child benefit payments will be made earlier.
The government says that instead of receiving the payment on Monday 28 December, it will now be made on Christmas Eve, that is Thursday 24 December.
This is the last working day before the bank holidays take place over the Christmas week.
In Scotland, the benefit payments that are planned on 4 January, a bank holiday in the country, will receive their money on 31 December.
And for other Scottish parents waiting for benefit payments, instead of being paid on Tuesday 5 January, they will be paid the following day.
When is my Universal Credit Christmas payment in 2020?
Along with child benefit, for those in receipt of Universal Credit, there's a Christmas change in 2020.
This payment comes from the Department for Work and Pensions (DWP) and helps those who have a low income or are out work.
And with millions more people claiming Universal Credit in 2020 as a result of the Covid-19 lockdown, this date could be very important.
The DWP says that Universal Credit Christmas payments will be made earlier this year.
For example, if your payment is due on Christmas Day, that is 25 December and is a Friday, it will be made on Christmas Eve instead.
For those claimants who are scheduled to receive their payment on 26 December, they too will receive payment on 24 December.
But that's not all, since Boxing Day means there is an extra bank holiday, those who are expecting Universal Credit on 28 December, will now also be paid on 24 December.