The best beauty advent calendars for 2021 come from just about every beauty product provider and here the Christmas.co.uk team help choose some of the best ones.
There's no doubt that with so many calendars to choose from, narrowing down the one that you want, or choosing a calendar your loved one will enjoy, can be a tricky task.
Here, we have selected some of the best beauty advent calendars available in 2021 for a wide range of people, including men.
And the big attraction for beauty advent calendars is that they make for a great festive present – or you can treat yourself to an indulgent calendar too.
However, they are also a great way for a loved one to discover new beauty products – or try out those that are normally too pricey.
Sourcing the best beauty advent calendars in 2021
When it comes to sourcing the best beauty advent calendars in 2021, you'll find that most have travel size products but often a full-sized product as well.
These beauty treats are excellent for the festive season and most of the calendars have products worth far more than the calendar's price.
Among the offerings this year is the Cult Beauty advent calendar which has a golden ticket to deliver a very special Christmas present, while others contain candles, nail polish, sheet masks, body lotions and moisturisers.
For a loved one, or someone you would like to impress, this guide to the best beauty advent calendars for 2021 covers a wide range of budgets but they all are aimed at impressing the recipient who gets to enjoy a lovely little present every day!
Arran 2021 Advent Calendar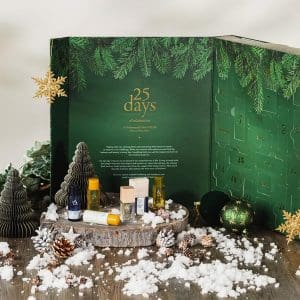 It's hailed as being Scotland's best-selling advent calendar and there's a lot to like about the Arran 2021 offering. It costs £65 but has contents worth more than £140. This is a great way to treat a loved one – or yourself! – to some of Arran's most popular collections including seaweed and sage, Glenashdale and After the Rain. They've even added a bonus 25th door that delivers a special Christmas Day treat. The calendar itself has been inspired by the country's clear, fresh expansive greenery and Arran's snow-capped forests.
ClarinsMen 12 Days Beauty Advent Calendar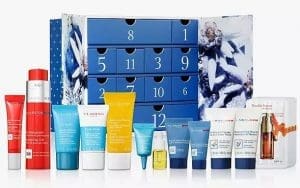 There aren't that many beauty advent calendars for men available, but this Clarins offering is a real treat. For the man in your life, they get to enjoy 12 days of new favourites including energising eye gel, lip balm, treatment oil, moisturiser, and there's a lotion too. The ClarinsMen advent calendar costs £65 and is the ultimate treat for any man who takes care of his skin. The calendar is available from a range of outlets.
Clarins 12 Days of Christmas Advent Calendar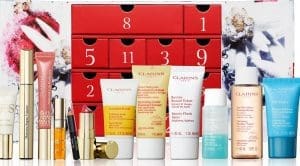 The Clarins 12 Days of Christmas advent calendar is packed with iconic products from the beauty firm for comforting skincare needs. Clarins has also included best-selling make-up products and includes their classic Joli Rouge lipstick, the Beauty Flash balm, gentle foaming cleanser and Clarins intense natural lip perfector. It is priced at £65 and is available on the Clarins website or from other retailers, including John Lewis & Partners.
Avon Beauty Advent Calendars 2021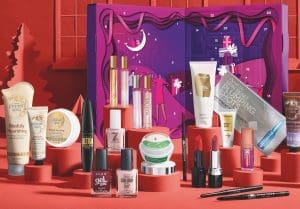 After the Avon beauty advent calendars sold out last year, the popular retailer has decided to go bigger and better in 2021. They've now delivered two exclusive advent calendars including the 12 Day beauty advent calendar which has nine full-sized products and three mini favourites. It costs £25 but contains goodies worth £80. There's also the 24 Days of wonder beauty advent calendar that has 23 full-sized products from Avon, plus one mini favourite. It costs £55 and has contents worth £152. The Avon beauty advent calendars for 2021 can be bought from their website or from local independent Avon representatives.
Holland&Barrett Beauty Advent Calendar 2021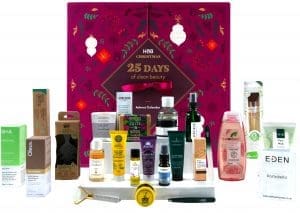 Not only is the Holland&Barrett Beauty Advent Calendar a popular choice, but the retailer opened a waiting list in early August. That's how keen customers are to buy the '25 days of clean beauty advent calendar'. Last year's calendar sold out in record time and the offering from Holland&Barrett can only be bought online. It's also a cult favourite for those wanting a cruelty-free or vegan advent calendar, and there's a range of products from UpCircle, REN and Q+A. It's also plastic-free and comes in recycled card and this calendar is 100% recyclable. It costs £45 but has products worth more than £170 and will be a great choice for the recipient.
Jo Loves Advent Calendar 2021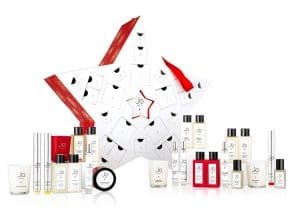 While it's not the cheapest beauty advent on the market, there's no doubt that the offering from Jo Malone is an impressive creation. The Jo Loves advent calendar uses a lovely star design that has been crafted to be an eye-catching addition to every home. It's styled around a luxury candle which is a great centrepiece, or the Jo Loves red ribbon can be hung from a door. There are 24 deluxe travel size products and there's a full-sized surprise for Christmas Day. Recipients get to enjoy shampoos, conditioners, body lotions and hand washes, plus a Christmas tree room spray, a snowflake room spray and a mulled wine votive.
Cult Beauty Advent Calendar 2021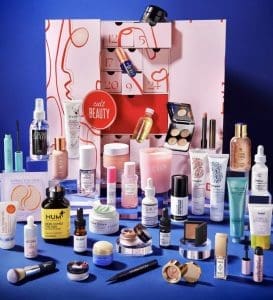 It's an outlet that is growing quickly in popularity, and the Cult Beauty Advent Calendar 2021 is worth checking out. The previous two advent calendars sold out quickly and this year it's a 38-piece calendar that features various Cult Beauty icons. They include favourites including Victoria Beckham Beauty and Skindie heroes. It costs £215 but has a curated collection that's worth more than £960 – and the firm says it will donate £40,000 to plant a tree with every advent they sell – they are working with the Beauty Backed Trust to do this. There's also a lucky calendar being sold that has a golden ticket inside that will deliver £1,000 worth of Cult Beauty points. Again, this is another popular advent calendar with a waiting list that begins in August.
Body Shop Beauty Advent Calendar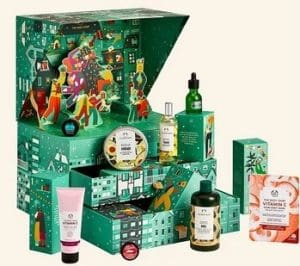 The Body Shop beauty advent calendars are always a popular choice and this year they have several to choose from. They include the 'Share the joy' that costs £55 with contents worth more than £77. Recipients get to enjoy body butters, bath bubbles and a sheet mask. There's also the 'Share the love' advent calendar that costs £80 with contents worth more than £119. It comes with facemasks, shea shampoo and avocado body butter among the 25 surprises. There's also the 'Share the love and joy ultimate advent calendar' which also has 25 surprises for beauty lovers including a vitamin C glow boosting moisturiser, a 'Drop of Youth' concentrate and a Himalayan charcoal purifying glow mask. The calendar costs £140 and is worth more than £200.
Dr. Hauschka 2021 Advent Calendar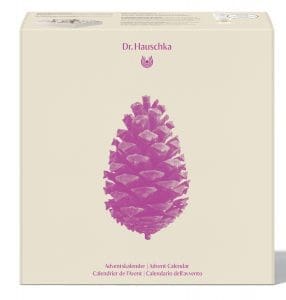 The Dr. Hauschka 2021 Advent Calendar promises 'moments of pure joy' and costs £85 with goodies worth more than £150. The advent is packed with small drawstring cotton sacks with each containing a trial size treasure. Once the windows have been opened, not only does the recipient get to enjoy quality beauty products but they can keep the lovely small bags for their own beauty items. The advent calendar from Dr. Hauschka is an eye-catching and impressive offering with a hydrating cream mask, regenerating serum and lavender sandalwood calming body cream among the treasure trove.
BeautyPro 12 Days of Christmask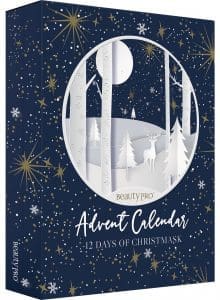 The BeautyPro 12 days of Christmas advent calendar is a popular offering with 12 of the firm's bestselling and award-winning sheet masks. Indeed, there's a pamper behind every door of the calendar and the recipient will wake up to a full-size BeautyPro product every day to offer the perfect treat for their face, hands, eyes and feet. The advent costs £39 but is full of goodies worth £59. The sheet masks promise to leave the skin feeling replenished and energised – and get the recipient Christmas party ready! Along with sheet masks, the calendar contains an under-eye therapy mask, a retinal patch and collagen-infused booties and gloves. BeautyPro also offers their Barber Pro 12 days of grooming essentials advent calendar. This is the second year it has appeared, and there's a range of great grooming gifts to moisturise, hydrate and energise the recipient's skin.