Finding the ideal Christmas gifts for men in 2020 can be a struggle and the Christmas.co.uk team has been beavering away to find a range of ideal festive offerings for the man in your life.
What to buy a man for Christmas?
There's no doubt that men can be tricky when it comes to buying presents for but buying something for his hobbies will probably be a popular choice.
For example, a sporting gift will be suitable for a football fan, but music lovers may like a vinyl record they once loved or artwork with a music theme.
It's also worth checking whether popular presents such as the new Sony PS5 is still available with some stockists.
What to buy a man who has already got everything?
Some men enjoy buying the latest tech throughout the year and often treat themselves to presents.
By doing this they are keeping ahead of the curve and buying things they like.
Unfortunately, this means that buying techie Christmas presents becomes a tad more difficult but not impossible.
You should consider something that is either original, personalised or unique.
What about a man who says he wants nothing?
At the other end of the scale is planning to buy a Christmas present for a man who says he wants nothing.
While many people may turn their noses up at this prospect, you could consider buying vouchers to either a favourite restaurant, takeaway or for a trip they can enjoy.
Vouchers for clothes or even for Amazon may go down really well.
Below, we bring some great Christmas gift ideas for men with the categories that are worth considering.
The best alcohol Christmas gifts for men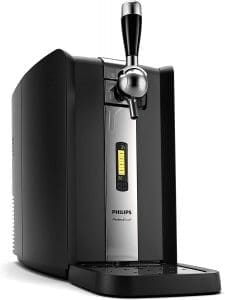 Is the man in your life a beer or whiskey lover?
Then if so, your choice of presents is not surprisingly very impressive.
We like the John Lewis and Partners offering of Pig's Nose Scotch whisky and Sipsmith Chilli and Lime Gin.
We have featured Beer Hawk Christmas gifts on Christmas.co.uk previously and we love their Christmas gift box at £20.
However, we think their Philips Perfect Draft Keg Machine is a great way to enjoy a beer at home.
The machine offers beer lovers the chance to enjoy the perfect pint from a keg.
The machine also helps to keep the beer chilled to 3° and keeping the beer fresh for up to 30 days.
Thankfully, Beer Hawk also do a great line in beer kegs.
Watch this great creation in action!
Best Christmas gifts for a music lover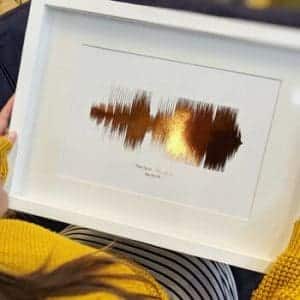 When it comes to buying Christmas gifts for music lovers, then men are well catered for.
There's a good range of portable and Bluetooth speakers and headphones, from Currys PC World, and there's a good choice of turntables for vinyl lovers too.
We also like the Power Beats in-ear sport headphones at £219 from John Lewis.
There's also the chance of buying a metallic sound wave song print from Not On The High Street at £20.
It looks unusual and will impress – and when placed on a wall will be a talking point for years to come (and you get the kudos of finding it!).
There's also the opportunity of taking out a subscription at Audible.com for those who like listening to audiobooks.
Best Christmas food gifts for men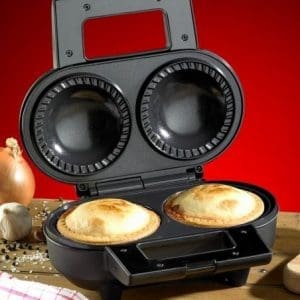 It's often said that the best way to a man's heart is through his stomach, then these foodie gifts will impress.
For coffee lovers, we like the tin of compostable Nespresso pods from London Grind, and from the Cheese Collection, an introduction box of cheeses for £35.
Curry lovers also have the joy of a three-month subscription for new dishes at £26 from Not on the High Street.
This consists of a curry-making kit being posted every month containing the recipes and fresh spices to make a cracking curry at home.
However, we love the Hairy Bikers double deep-fill pie maker.
Just £35 from MenKind, this is the ideal gift for pie lovers everywhere.
The machine will make two the pies and there's a decorative edge crimper as well as a pastry cooking template.
It's a great idea and makes creating a pie easy.
The best Christmas tech gifts for men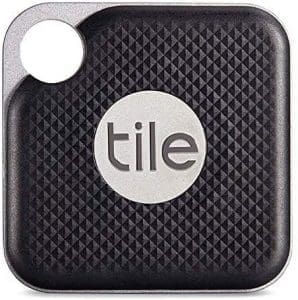 Most men love techie gifts at Christmas and this year there is an incredible range available.
Along with the Google Pixel 4A phone at £349 from Google, there's also the ever-popular electric toothbrush and the black onyx from Oral B at Boots for £250 is a treat.
Gamers will love the Hero Gaming Chair from OverClockers at £379.99.
There's also the latest iPad from Amazon at £336 which has a full-sized keyboard attachment and has a one-year subscription to the new streaming service from Apple.
And for those men who regularly lose their keys or wallet and then waste lots of time searching for them, then the Tile Pro is a must.
It costs £29.99 from John Lewis and can be attached to just about anything and will track its location using an app.
It's a durable creation and will take some battering with the signal being detected up to 300 ft away. The replaceable battery will last for a year.
Best Christmas aftershave gifts for men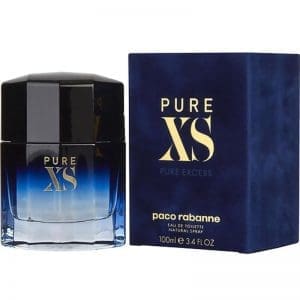 Who doesn't like smellies at Christmas?
Treat the man in your life some quality aftershave or balm.
The Liz Earle shower and shave Christmas Kit is available from Boots at £40 and will be a winner.
There's also the Dior Sauvage eau de toilette at £16.95 from Feel Unique, and John Lewis has some excellent gifts including L'Occitane Homme aftershave balm at £23.40.
However, our choice would be the Paco Rabanne Pure XS eau de toilette which costs £58.
There's a nice sensual sniff to deliver what modern men are looking for and the packaging is also impressive.
The firm says it is an innovator within the fashion world and even if the man in your life isn't one for perfumes, the distinctive scent of the Paco Rabanne offering will change their mind.
Best Christmas fashion gifts for men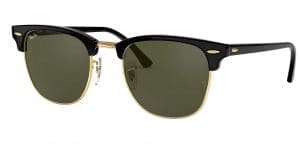 Buying clothes and accessories for men can be a risky undertaking but Christmas fashion gifts for men can be well received.
That's because Christmas is an ideal time to receive new clothes, boots and bags – they will be more receptive to new clothing ideas!
John Lewis has a very impressive men's range this year, and we like the Polo Ralph Lauren shirt for £68, and also offer Paul Smith Signature Striped Socks at £18.
They also sell North Face eTip gloves for £35 which can be used with a smartphone touchscreen without having to take gloves off in the cold winter air.
Calvin Klein boxers are a sound choice, at £35 from Amazon, and puffer jackets are popular because they are light and warm in cold weather and the Patagonia Men's Nano Puff Jacket at £150 from Amazon is highly recommended.
However, there's no doubt that some stylish shades will be a great choice at Christmas since they can be worn around the year.
It's worth investing in a quality offering and the Ray-Ban Club Masters at £108 will be an ideal choice.
Again, they are available from John Lewis or from ray-ban.com.