For the beer lover in your life, here's a guide to the best beer advent calendars for 2021 to ensure they have a hoppy Christmas!
While many people believe that advent calendars are for children, this is now a growing trend for adults to enjoy a little tipple in the countdown to the festivities.
And for beer lovers, there are some great beer advent calendars available that will help them look forward to the big day and discover great new brews.
There are some great craft beer advent calendars available from some well-known providers including BrewDog and Tiny Rebel.
They tend to contain 24 unusual or award-winning beers, and sometimes breweries will brew a beer specifically for their calendar, so drinkers get to enjoy a limited edition offering.
However, this also means that the beer lover in your life will have to restrict their enjoyment of these beers to just one day!
It's also great that some 2021 advent calendars are available with popular snacks, some also come with a free drinking glass, while others offer access to events, including online tastings.
So, if you'd like to enjoy a lovely beer every night during December, then beer advent calendars are for you.
London Beer Lab Advent Calendar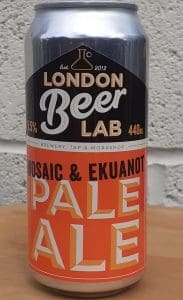 First up for our guide to the best beer advent calendars for 2021, is this offering from London Beer Lab.
In a specially created box, each of the beers has been gift wrapped individually for the recipient to enjoy.
One of the big attractions for this creation is that the team behind it are supporting #drinklocal and are using beers from other London-based breweries.
Part of this is to reduce 'beer miles' but also support other independent producers in the capital.
It costs £89.
Beer Hawk beer advent calendar 2021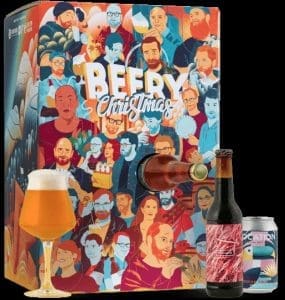 One of the most popular beer advent calendars comes from Beer Hawk and there's a lot to like about the offering for 2021.
The calendar costs £85 and contains 25 beers in what is an impeccable curation of tasty offerings.
This year's delights come from the likes of Mikkeller, Omnipollo, Thornbridge, Tiny Rebel and Basqueland, and the well-designed box makes for an attractive feature wherever it is put.
The beer in this collection has been brewed exclusively for the Beer Hawk calendar and come from around the world.
This is one of the UK's most popular advent calendars for beer lovers and drinkers get to enjoy a tasty East Coast pale ale from Mikkeller, a Dues Vivant from Belgium's Bosteels brewery, and a very tasty IPA from Omnipollo brewery – which apparently has a 'modern touch'.
Beer advent calendar from Brew Cavern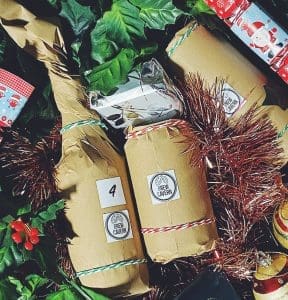 We would like to tell you what the Brew Cavern offering is for 2021, but it's a surprise.
Well, that's what they told us, and they want to maintain the element of surprise with this very popular creation offers 24 great beers for £120.
From IPAs to hoppy ales, and a strong Imperial Stout and this is an offering for those who really do like to explore a fresh taste in beers.
Each of the brews has been individually wrapped to deliver a very tasty surprise for the calendar's recipient as they countdown to Christmas.
This isn't an advent in the accepted sense, each brew has been individually numbered but with a range of styles, this is a great addition to any beer lover's collection.
Low and no alcohol beer advent calendars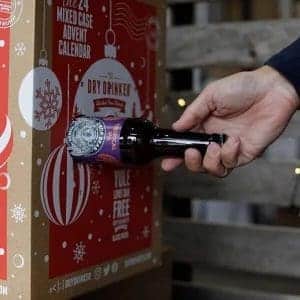 One of the growing trends is the growing popularity of low and no alcohol beers and here the Dry Drinker website is worth a visit.
This year, their advent consists of 12 cans and 12 bottles of surprise beers that have been selected for their great flavours and quality.
There's also a free branded tasting glass and the beers include a lively lager, craft beers and stouts.
The total cost of the low alcohol beer advent calendar is £54.99 which includes delivery.
The market for low and alcohol-free beverages is growing quickly and owner Stuart Elkington told us: "Advent calendars are an undeniable part of the fun of Christmas and last year we took the leap, and it was so popular we're doing it again.
"However, there's such an appetite now for alcohol-free and people wanting to be part of Christmas festivities but without having to resort to booze – especially so early in the month!"
The BrewDog advent calendar 2021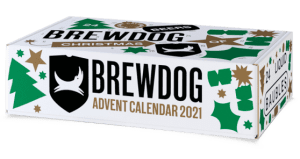 A perennial favourite when it comes to the best beer advent calendars is the offering from BrewDog.
And this year is no different with a craft beer advent calendar filled with 24 great beers.
14 of these beers are new, four are online exclusives and six have been brewed specifically for Christmas 2021.
It's also possible when ordering online, that if you're buying the BrewDog beer advent calendar 2021 as a gift, that you can add a message which will be sent as a digital creation.
The BrewDog advent costs £49.95 with a range of pale ales and IPAs among the offering.
The BrewDog brewery tends to create eye-catching brews and their advent calendar contains a New England IPA which tastes of lavender and fruit.
Another new England IPA is Double Hazy which tastes of lime, mango and pineapple with an ABV of 7.2%.
Craft beer fans will also find session IPA has a taste of tangerine and there's an interesting, salted caramel Stout.
The Snaffling Pig Pork Crackling & Beer Advent Calendar 2021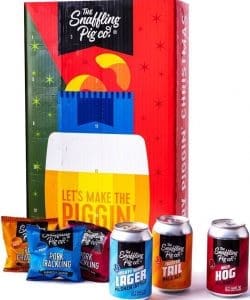 If you like a nice beer with a snack, then about Snaffling Pig pork crackling & beer advent calendar?
It is growing in popularity every year and there's a lot to like.
Along with 12 cans of beer, you also get 12 bags of cracking crackling.
The beer includes Wild Hog session ale, Mighty Swine lager and Twisted Tail pale ale to whet your appetite.
The crackling comes in a range of flavours such as Low and Slow BBQ, Perfectly Salted and Marvellous Maple.
The firm says that their packets of crackling are good until March – and this is a great advent calendar for beer lovers.
Beer52 Craft Beer Advent Calendar 2021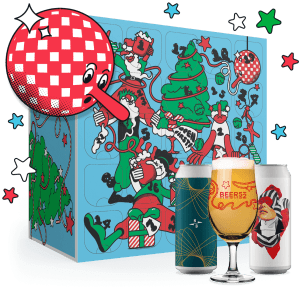 Another popular choice as a craft beer advent is the offering from Beer52.
Their £59.99 craft beer advent calendar has 24 beers that come from 14 different countries.
This is a real treat for beer lovers who really do like to explore other tastes and beer types and the beer comes from 16 breweries.
The breweries include Browar Stu Mostow, Fierce Beer, Lervig, North Brewing Co and Peninsula.
There's also a limited-edition tasting glass included.
Not only are the Beer52 craft beers super fresh, but the firm also says that the packaging has also been improved to be more robust.
And to help make this an even more attractive offering, there's a scratch card enclosed that will see the winner enjoy a year's beer subscription with Beer52.
HonestBrew Craft Beer Advent Calendar 2021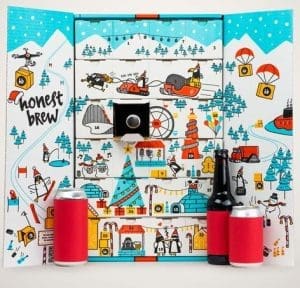 Another popular beer advent that we feature on the Christmas.co.uk website is the creation from HonestBrew.
One of the big attractions is that the advent calendar is a showcase for independent breweries in Europe and the UK.
For the 2021 craft beer advent calendar from HonestBrew, there are 12 new collaborations to underline the calendar's popularity with beer lovers.
The recipient enjoys a full-sized bottle hidden behind each of the 24 doors.
And if you're a member of HonestBrew, then you enjoy a discount.
This year, HonestBrew has also added a QR code on the box to explain more about the beers inside, and there are also opportunities to win prizes.
Tiny Rebel craft beer advent calendar 2021
A fast-rising name in the world of craft beer production, are the offerings from Tiny Rebel.
The firm's beer advent calendar contains 25 new and exclusive beers and there's also a tasting glass included too.
Tiny Rebel says that the calendar contains 25 collectable cans and that these will not be available again and will only be enjoyed with their advent calendar.
The case also includes Tiny Rebel playing cards and there's the opportunity of a January discount for 6,000 calendar buyers.
The Tiny Rebel craft beer advent calendar costs £87.50 and consists of 10 exclusive 440 ml cans, and 15 exclusive 330 ml cans.
Of these, 17 are vegan, five of them have an ABV of 10% plus and the varieties include IPAs, stouts as well as Nordic beers.
Virgin Wines Beer Advent Calendar 2021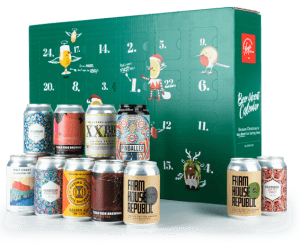 Our final recommendation for beer advent calendar in 2021, is this offering from Virgin Wines.
While the company has obviously become famous for supplying great wines, it also offers some interesting and very tasty beers.
Indeed, their beer advent calendars are growing in popularity and this year there are 24 exclusive beers from some of the country's top brewers.
Drinkers get to enjoy lagers, IPAs and pale ales and all deliver a great flavour.
Virgin says that the beers are being made with the best quality ingredients and they are exclusive to their calendar.
The Virgin Wines beer advent costs £79.99 but it is one of the best offerings currently available.
Unusual craft beer advent calendars to consider in 2021
Along with the award-winning craft beer advent calendars we've mentioned here to consider in 2021, it's worth noting some of the other intriguing and excellent offerings.
For those who love a chocolate advent calendar, then FodaBox has a craft beer and chocolate surprise advent calendar.
It costs £74.99 and manages to bring together great tasting beer, including crisp craft lagers, some excellent pale ales with 12 sweet treats including chocolate-drizzle fudge and creamy chocolate bars.
We are also big fans of the Beerwulf beer advent calendar which cost £65.99.
The brewery says that this year's creation is 'bigger and beerier' than ever before.
There are 24 beers from unique brewers and for anybody wanting an unusual and tasty Christmas cheer, then this is the advent calendar for you.
We also like the John Lewis beer advent calendar, which is a great start to Christmas.
It comes in very attractive packaging and costs £80 with 24 bottles from Curious Brewing, Thornbridge and Toast – and others.
The John Lewis beer advent tends to be very popular so if you like the sound of it, you need to act quickly every year.