Natural, vegan skin care stocking fillers and beauty brands have been on the rise over the past couple of years with more and more people choosing to purchase from brands that naturally source their ingredients and do not test on animals.
These brands are also very environmentally conscious and create their products and packaging sustainably and ensure that the materials that they use are environmentally friendly and can be recycled or reused.
Here, we've rounded up some of the best natural beauty and skincare products the UK has to offer – not to mention they are also all under £10, so make fantastic Christmas stocking fillers!
They are also a sound choice for those wanting a unique Secret Santa or Christmas gifts for someone who loves quality skin care products.
NOODSkin
Shower Steamers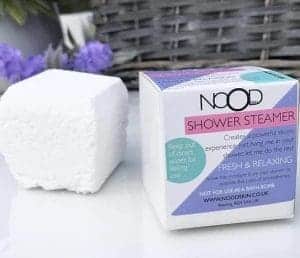 NOODSkin is a Berkshire-based company that make and package their products by hand in their studio in Caversham.
They began their business from their kitchen table creating natural soaps and now they have four different soap collections and a whole range of other natural, sustainable products, including bamboo bathroom accessories, lip balms, moisturiser and konjac sponges.
Rest assured, each product is vegan, made from the highest quality natural ingredients and is sustainable.
One of their best-sellers is their shower steamers. Pop the steamer in your shower, somewhere where it won't get directly hit by water, and allow it to do its thing.
Each steamer is packed full of essential oils which will be released whilst you shower.
You'll leave feeling like you've just had a spa treatment!
Choose between Relax and Breathe Easy. Each steamer is priced at £3.95.
Handmade Naturals
Hand & Body Lotion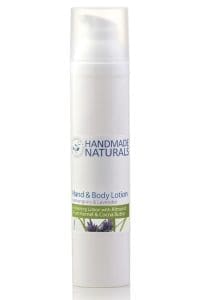 Founded in 2006, this skincare brand was born out of a passion for healthy skin and body.
Handmade Naturals are based in Cheshire and have a wide variety of natural products including a baby range, haircare, skincare and also a men's range.
We particularly liked their Lemongrass & Lavender Hand & Body Lotion, priced at just £8.95.
With Winter now upon us, everyone needs a bit of moisture added to their skincare routine and this lotion is perfect for that.
It's lightweight, easily absorbed into the skin and handmade with virgin cocoa butter and pure almond and plum kernel oils.
PHB Ethical Beauty
Make-Up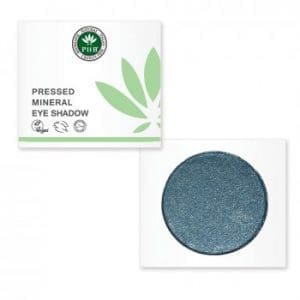 Brighton-based company, PHB Ethical Beauty, champion all things natural and vegan throughout their entire range.
Proud to be skin-friendly, animal-friendly and Earth-friendly, PHB Ethical Beauty have got some really stunning products.
Their Pressed Mineral Eyeshadow is just £9.95 and is available in 20 different shades ranging from neutral tones to brighter colours.
Each eyeshadow is highly pigmented for a rich, true, long-lasting colour and, of course, they're also suitable for sensitive skin due to the product's natural ingredients.
Pair with the PHB Eye Shadow Brush for just £7.95 for a stocking filler they'll love!
The Edinburgh Natural Skincare Company
Men's Grooming
T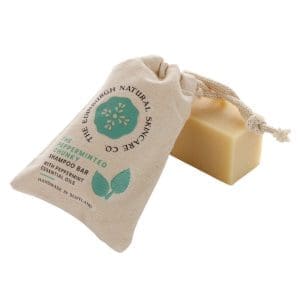 he Edinburgh Natural Skincare Company was founded 10 years ago in East Lothian, Scotland with a family who had a dream to create a 100% natural skincare range.
Much like our other recommendations in this article, The Edinburgh Natural Skincare Company's products are still dutifully handmade in their studio lab in East Lothian and now stretches over 40 personal care products.
When it comes to stocking fillers for the men in our lives, it can be hard, but we've got you covered.
The Pepperminted Chunky Shampoo Bar will be sure to please.
Providing an instant shot of care and nourishment from root to tip, this shampoo bar leaves every hair strand silky smooth.
It promotes hair growth and strengthens hair follicles due to its perfectly curated recipe of natural ingredients.
Also available within the men's grooming section is the Jekyll & Hyde Natural Beard Balm.
Priced at just £9.95, this beard balm provides deep hydration for both the hair and the skin underneath.
It also helps control straggly beard hair and keeps it shiny and smooth.
Uber Greens
Natural Deodorant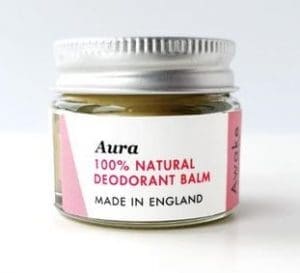 Husband and wife run company Uber Greens strives itself on providing plant-based health products to its customers.
They have a true passion for healthy living, good diet and sustainable superfoods and supplements.
It's no surprise that their award-winning, best-selling natural deodorant has therefore made the skin care stocking fillers list!
Aura, as it's fondly named, is plastic and aluminium free, and has extra strength for your most demanding days.
Aura has an uplifting, zingy scent provided by a powerful blend of antibacterial essential oils keeping you fresh all day.
For just £7.99, the mini version of Aura is the perfect stocking filler.