The Iceland Christmas food range for 2020 is offering a range of twists on many festive favourites, including their ever-popular frozen turkey range.
In addition to a sticky toffee cheesecake, there's also a pigs in blankets dish that has been inspired by macaroni cheese.
The festive food items will appear in the run-up to Christmas Day, and they can be bought in-store or online but please remember that the items are frozen so they need to be placed in the freezer as quickly as possible.
You will also need to follow the correct cooking guidance, and you may even need to defrost some items before you can eat them.
Christmas food range from Iceland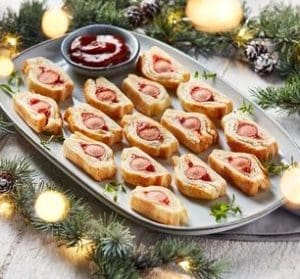 From the Christmas food range that Iceland has revealed so far, we found the festive chicken dippers a great idea for little ones – or fussy eaters – who don't want to eat roast turkey on Christmas day.
These are Christmas tree-shaped chicken dippers, and they are also ideal as a buffet offering.
The dippers also offer cracking value with a pack of 60 tree-shaped chicken dippers costing just £3.
Other ideas for Christmas snacks or a buffet, include mini hot dog rolls which have a miniature sausage in a bun and are quite a fun idea.
A box of 15 mini hot dogs will cost £2.
Iceland is renowned for offering quality party food, and in 2020 shoppers can also indulge with mini steak bakes, mini fish and chip cones that feature salt and vinegar fish chunks and chips, as well as vegan chilli burritos.
And for those who are regular festive shoppers at Iceland, then their ever-popular prawn ring tray will be making a return this Christmas.
Luxury pigs in blankets
We have already mentioned that Iceland is offering Luxury pigs in blankets that have been inspired by a mac and cheese offering.
This makes for a quick ready meal idea for the festivities and has the potential to be a real winner with customers.
The sausage is wrapped in a crispy smoky bacon, and then paired with macaroni pasta complete with Red Leicester cheese, some parsley and then the whole thing is topped with crunchy breadcrumbs.
Turkey Wellington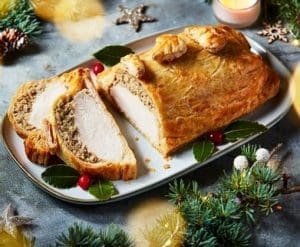 For the big day, Iceland is offering a turkey and stuffing wellington which is a spin on the traditional dish that many of us enjoy.
The dish sees a succulent piece of turkey along with stuffing being wrapped in a pastry crust.
It looks like a great offering to be enjoyed by dinner guests.
Other frozen turkey offerings in the Iceland range include a frozen turkey crown wrapped in bacon for £16, a frozen turkey breast joint and there's also a whole frozen turkey with giblets in medium and large sizes – great value at £15 and £16 respectively.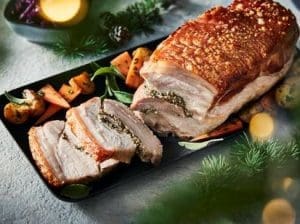 For those who do not want turkey, then there's an excellent pork leg crackling joint complete with a garlic and herb stuffing.
There's also the return of Iceland's Luxury truffle turkey crown, and their Luxury Aberdeen Angus rump joint with a beef dripping butter.
Vegetarians and vegans are also catered for this year with a no-beef Wellington, and a luxury cranberry topped nut roast.
Iceland is also promising the UK's first frozen luxury smoked salmon dish that will have the freshest flavour guaranteed.
Sticky toffee winter forest log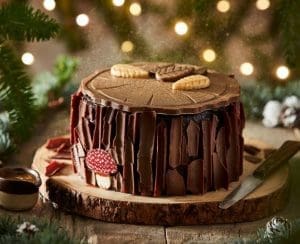 For Christmas pudding, Iceland is offering a sticky toffee winter forest log that may look like a tree stump but is a traditional chocolate log.
However, Iceland has swapped the usual chocolate mousse and replaced it with a sticky toffee sponge and sauce.
This delight weighs in at nearly 1kg and it will look great on many Christmas dinner tables for the festivities.
There's also an impressive millionaire salted caramel gold bar cheesecake to consider and this is something of a showstopper.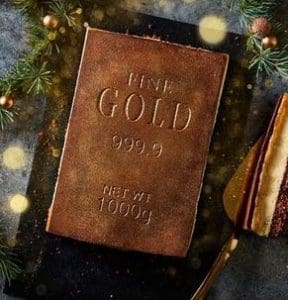 This is a decadent, family-sized sharing dish with a solid bar of chocolate, a crunchy biscuit base and smoked salted caramel topping.
It looks like a winning cheesecake to be dishing up, though the Iceland honeycomb mountain also looks set to be a winner.
Like several other retailers, Iceland says it will be releasing its Christmas range through-out November so shoppers and fans alike will need to keep their eyes peeled for regular updates.
More information
If you like the sound of the Iceland Christmas food range in 2020, then they have a useful store locator to so you can find your nearest shop.