If you have been happily hanging your Christmas tree lights the same way for several years, then you may have been hanging them wrong for all of this time.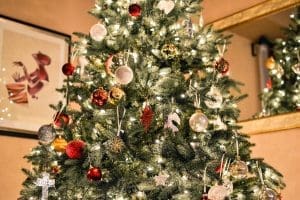 Now experts are offering tips on how we should hang our lights effectively saying that when we see how it should be done, we won't go back.
Essentially, you should avoid doing what you did when you were a child to create the best effect on your tree.
One designer says that when coiling Christmas tree lights from the bottom to the top will not make them twinkle with delight, but it will be fun.
The designer told one magazine that the best way to hang Christmas tree lights is to do it vertically and not horizontally.
He explained: "By hanging lights vertically every branch tip will twinkle with delight."
Hanging your Christmas tree lights vertically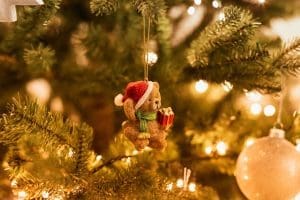 Also, by hanging your Christmas tree lights vertically, you will have them placed perfectly for display and the lights will not be drawn into the branches or hidden.
So, just how does someone place their tree lights vertically for the best effect?
The designer says you should take the end of the lights that doesn't have the plug and then start applying them from the top of the tree and let your lights hang to the bottom.
Then you move the lights to the right by several inches and work your way back up until reaching the top and then returning to the bottom. Repeat this process until the tree is complete with lights.
The designer also says that your shiniest Christmas tree ornaments should be placed deep inside the tree to help the light reflect from them.
How you hang tree lights is important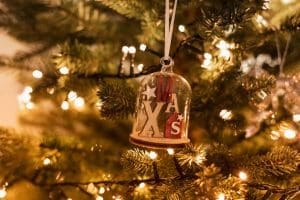 The issue of how you hang tree lights is an important one which has been underlined by the revelation from Google recently that among its top 10 of UK search trends is a question of 'How do you put lights on a Christmas tree?'
So, regardless of whether you have a real or artificial tree, the question of what to do after you have unravelled several metres of tiny bulbs is a big one.
That's after you've replaced the broken bulbs and got the lights working.
Indeed, there's more to hanging lights on a Christmas tree than most people will give credit for, and one designer says that tree owners should decide on a look for the room beforehand.
Another designer says that for those opting for bright white lights will deliver a more contemporary, icy effect whereas those using warm white lights produce a softer, more traditional effect.
Also, the height and width of your Christmas tree is important and for those with small trees, then investing in micro bulb lights will look better since they are smaller on branches, whereas larger bulbs are needed for trees that are taller than 6ft.
Christmas tree lovers
The bulbs will also need testing before being placed on a tree and other issues that Christmas tree lovers may not consider is placing their tree close to plug sockets and then leaving enough space to decorate the tree at the sides and behind, if required.
The designers also say that the best way for adding Christmas tree lights is to keep them rolled up as they will be easier to work with and help prevent them being damaged.