Your tree is the centrepiece of your festivities and there is an endless choice of ornaments and lights to make it sparkle.
But where to begin? We've got advice from some of the UK's leading Christmas buyers and experts to help you decorate your best-ever tree.
Begin with a theme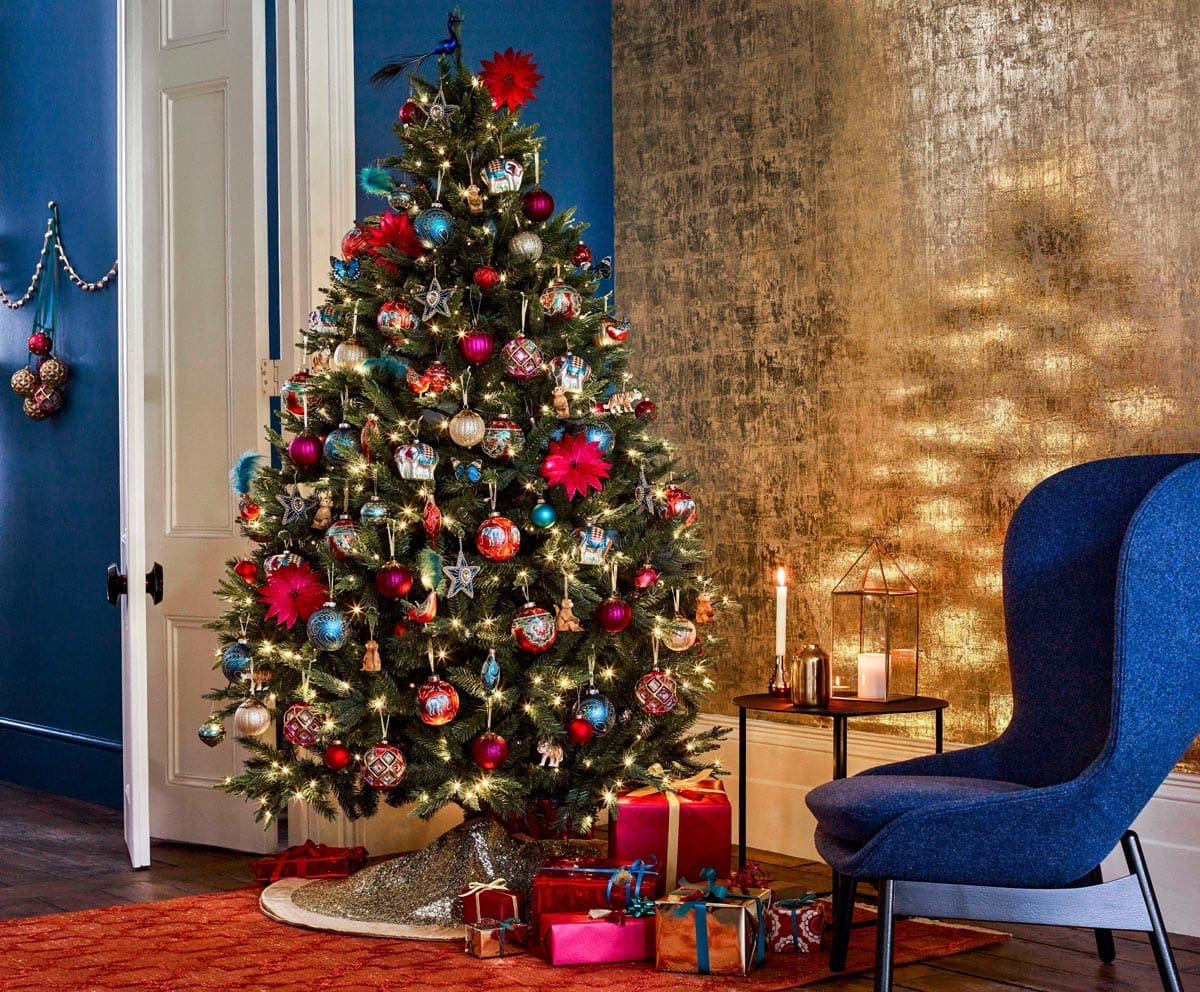 There's an overwhelming selection of decorations for your tree, so whether you're in your first home, or have boxes full of decorations stashed away, it's a great idea to decide on a theme. Dan Cooper, John Lewis Christmas Buyer, suggests considering the space where your tree will stand to give you inspiration.
"Choose a colour or a theme and stick to it. If you are starting from scratch, then start by thinking about the room you are decorating and what would enhance its character over Christmas.

Multi-coloured decorations look great in a bright, white space; soft metallics will flatter a room decorated in greyed-off colours. If, like me, you already have lots and lots of decorations don't be afraid to edit what you use."
Lights that twinkle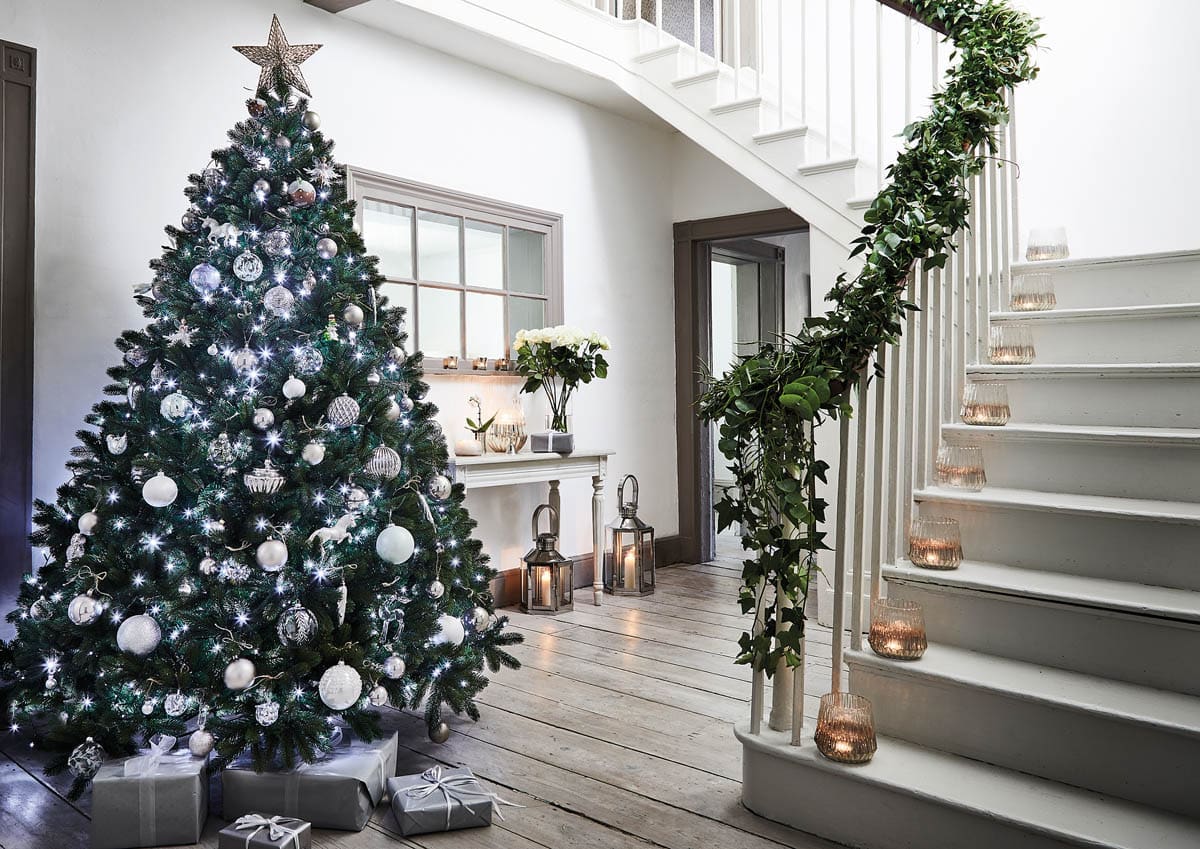 Lights should always go on your tree first as a backdrop to all of your carefully chosen decorations. You probably need more than you think to make sure your tree has impact.
Dobbies' in-house expert, Craig Roman, recommends plenty for a tree with impact.
"The last thing you want is to get home and realise you only have enough lights to dress half the Christmas tree! As a rule of thumb, for medium lighting use around 100 lights per foot (in height) of the tree and double it if you really want to make your tree dazzle."
LED lights are the best choice as they are more efficient, using up to 90% less energy.
Perfect placement
To get your lights in the right place first time plug them in before you begin. Start by placing the first light at the very top and work down. If only the front of your tree will be seen, drape the lights from side to side going across the width of the tree until you reach the bottom.
If you want your tree to be lit from all angles it's best to divide the tree into sections, from top to bottom. Use a different set of lights for each section and go side to side as before, rather than attempting to wrap them around the tree which is much more difficult.
Of course, if wrangling all those wires sounds too difficult there's a wealth of pre-lit trees you can buy which just plug in and go!
Choosing your ornaments
When it comes to ornaments it's all down to personal taste. From baubles and candy canes to the less traditional Christmas flamingo let your tree show your personality.
However, one thing you should consider is the size of your decorations. If you have a large tree, particularly one over 6ft, choose appropriately sized ornaments that won't get lost among the branches.
Where to shop
Blow the budget
If cost isn't a concern you can choose some really beautiful ornaments that will last year after year. These also make great gifts that the recipient will treasure.
Some of our favourites…
Liberty of London, Black cab decoration £34.95
Getting Personal, personalised snow globe £19.99
Mid-range
Whatever your theme you won't struggle to find ornaments to match either on the high street or at leading garden centres. Look out for three for two deals and other offers to help your money go further.
Some of our favourites…
John Lewis, floral gem trellis pink bauble £6
Paperchase, glass dinosaur £8
Low-cost baubles
There's no need to splash the cash. All the supermarkets have extensive ranges of decorations, as do retailers such as Primark. They're ideal for picking up low-cost packs of baubles to mix in with your stand out pieces.
Some of our favourites…
George at Asda, Nutcracker bauble £3
Primark, Nine copper star decoration pack, £2
Go home-made
Making your own decorations is a fun and festive past-time, and decorations home-made by children often become some of the most precious on the tree.
Jo Naughton, Co-Founder of Christmas lighting specialists Lights4Fun, says:  "My favourite decorations are the ones my children have made with me from years gone by.  I cannot bear to part with them once they've fallen apart!"
You can make decorations from home-made salt dough, pom poms and foliage such as pine cones. Take a look at Pinterest for some fantastic ideas!
Placing your decorations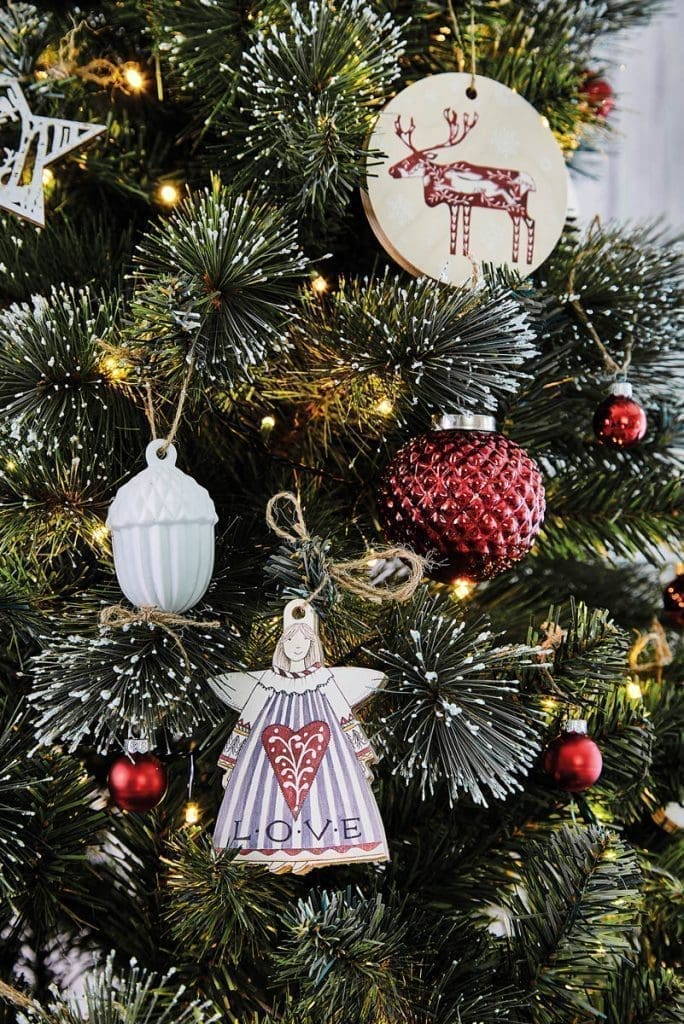 According to Craig, from Dobbies, an easy way to ensure your tree looks beautifully decorated is to start with the biggest decorations first.
"When you're ready to dress the tree, start by selecting the biggest items from your assortment of decorations and display them on the larger branches, then repeat this winning technique by matching smaller decorations to the more petite branches."
You can reserve the best spots on the tree for your favourite decorations and adjust the lights to make sure they're always in the spotlight.
Top trends for 2019
There's no need to start from scratch every year, but if you're keen for your tree to be on-trend there's some key themes you might like to consider for Christmas 2019.
Soft metallics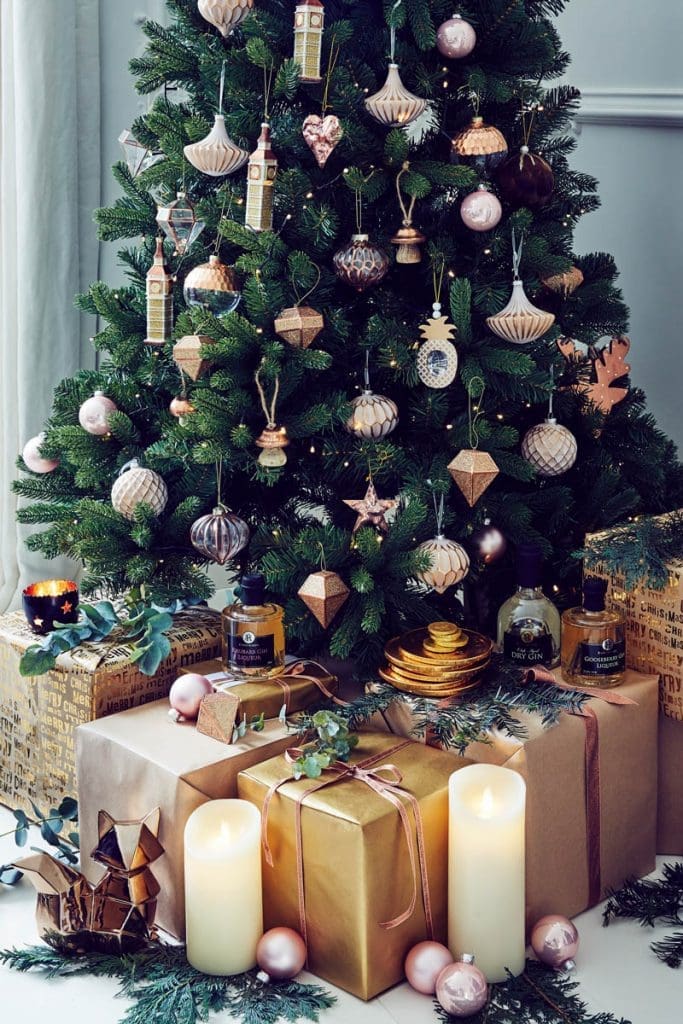 For Louise Lee, Christmas Buyer at Wyevale Garden Centres, metallics in soft rose gold, copper and bronze are the most fashionable colours.
"Magical and glamorous, this year's Christmas trend incorporates all the glitz of vintage looking bronze with rosy pinks and shimmering copper. Accessorise with tea light holders and lanterns in rose gold and copper tones for a modern take on old Hollywood glamour."
This is a trend that has been picked out by John Lewis too, which recommends pairing rose gold with the complementary shades of teal, old rose & cranberry.
Retro Nostalgia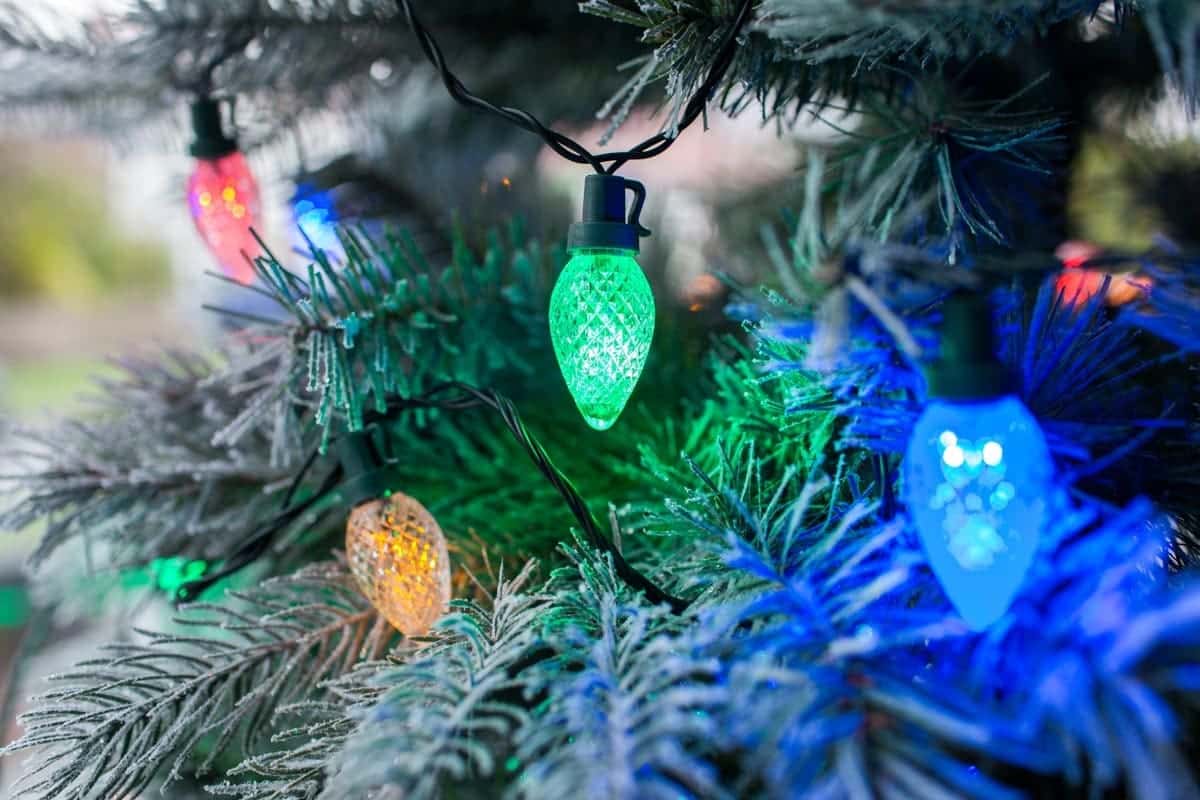 The other big trend making a comeback this year according to Jo at Lighs4Fun is a return to the Christmas we all remember from childhood. "Think clashing colours and bold shapes!"
This trend includes a return to coloured lights and decorations in a full rainbow of colours. It also includes tinsel, which the Christmas experts at John Lewis have picked out as a trend for your 2019 tree. According to their 'Christmas trend report', sales of tinsel were up 68% last year and that's expected to rise even further. To meet that demand they've introduced an extensive range of British-made tinsel.
When to decorate your tree
This is a topic that divides the nation. Traditionally, trees were brought into the house to celebrate the winter solstice, usually around 21st December, and the slow return of longer days.
It's usually much earlier now of course and even real trees bought after 1st December should last until the New Year as long as they are well looked after.
Decorate your tree as soon as you like to help you get into the festive spirit!
The top tree-decorating tips from the experts:
Don't scrimp on the lights – Lights are what make your tree so buy plenty, using multiple sets if you need to
Choose your theme – Whether the theme is clashing colours and wild and crazy ornaments or refined and elegant be true to whatever you pick
Go for soft metallics if you want to be on-trend for 2019