When you want to find the cheapest supermarket for Christmas dinner, then there are some big festive savings to be enjoyed.
Despite fears that the price for Christmas dinner in 2019 would go up, it appears that prices have fallen and the cheapest supermarket to buy all the ingredients for a slap-up feast has been crowned as a worthy winner.
If you want to save on your festive dinner, then you need to head to Aldi who, according to one survey, can help you feed a family of eight to a great meal for an incredible £24.78.
Aldi is closely followed in the lowest-priced supermarket for Christmas dinner stakes by Iceland on £25.25 and Lidl on £26.22.
The likes of Tesco can feed a family of eight for £30.62, while in Asda it will cost just 10p more and Morrisons' shoppers will be spending £33.54.
Christmas dinner providers heading to Sainsbury's will be paying £35.14 and in the Co-op it is £35.28 for the same menu.
However, the priciest supermarket for Christmas dinner this year is, unsurprisingly, Marks & Spencer where the basket of ingredients will cost £38.35 – that's £13.57 more than Aldi's offer.
The items that were bought by researchers included the cheapest turkey available along with potatoes, stuffing mix, mince pies and Christmas cake.
---
Supermarkets offering the cheapest Christmas dinner ingredients
If you really are interested in saving money on your Christmas meal in 2019 and are happy shopping around various stores then this Christmas.co.uk guide will help.
We've taken a look at what's available to help you seek out the bargains. So, if you want the cheapest …
Turkey – Aldi for £9.49
Carrots – M&S 40p (though in the run-up to Christmas Day most stores will be offering carrots and other fresh produce for 15p a bag)
Christmas cake – Aldi and Lidl at £4.29
Christmas pudding – Iceland where it costs £3
Stuffing mix – Lidl and Aldi at 32p
If you are looking for brandy butter then Iceland is offering an excellent product for £1.39 and Aldi has quality mince pies for £1.18.
---
The cost of Christmas dinner in 2019
We mentioned that Christmas dinner this year was set to be more expensive, with the average cost in 2018 being £24.90.
However, there's been an 8% drop in prices so the average price of a Christmas dinner will be £22.85 in 2019 – that's when buying the cheapest individual items from a range of stores.
Essentially, the price you pay for Christmas cake this year is the same as last year, whereas carrots have risen by 5p.
To help capitalise on growing numbers of us who are shopping around for the best bargains, supermarkets are trying to offer the best all-round deals and encourage you to buy other items using tricks of the trade, such as pricey wines and beers.
A spokeswoman for Good Housekeeping magazine said: "When it comes to shopping at one supermarket, consumer loyalty is no longer set in stone.
"Consumers want to get as much as possible in a time of economic challenge and the supermarkets know this and it's why they keep prices low to ensure maximum footfall."
A spokesman for M&S Food said: "M&S food competes on delivering remarkable value, even when our prices are a little higher. Our customers can be confident they will get outstanding quality with industry leading sourcing standards.
"We have invested a sharper prices over the last year on hundreds of our most popular products."
Deals on Christmas food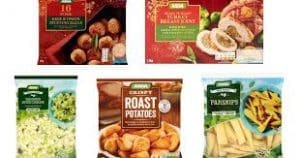 There's no doubt that as Christmas Day gets closer, the supermarkets will begin to offer better deals on Christmas food though that's a tricky issue for those who like to buy everything as soon as possible so that they are not unprepared.
And for those who are looking to throw a big festive celebration with up to eight guests, then some stores are making more of an effort than others.
For example, Asda has unveiled a 'Christmas Day bundle' that will help whoever is hosting the gathering to deliver a day to remember.
However, the supermarket chain highlights that their Christmas Day bundle is not just aimed at those celebrating Christmas but also for those who want to get together with friends in the run-up to the big day.
To that end, they point to a study that reveals that the most popular day for celebrating Christmas with friends and family is actually December 21.
Cheapest supermarket for Christmas dinner bundles
The Christmas Day bundle is available in Asda supermarkets around the country until December 24 and helps feed eight guests that costs just £14.55, that's less than £2 per person.
And what do you get for the money? Well, each bundle has a ready-to-roast turkey joint with pork, stuffing and bacon lettuce. There also stuffing balls, parsnips and roast potatoes.
A spokeswoman for Asda said: "We know more people gather with friends for a festive feast in the lead-up to the big day. What with present shopping and hectic work schedules plus everything else means our Christmas Day bundle will help make celebrating with your friends at Christmas that little bit more special."
Not be outdone, Iceland has also unveiled an incredible Christmas party food bundle which contains 150 pieces and costs just £15.
If you are hosting a Christmas Day dinner or buffet then it's certainly worth considering and it's a great way to provide the tasty food and treats without having to break the bank.
The party bundle includes two platters of food worth £5 each, along with party food products, a packet of Pringles and a six pack of Coca-Cola.
The best thing is that shoppers can 'pick and mix' so they get the products they think their guests will really enjoy.
How much a Christmas dinner will cost
There is research this year that reveals how much a Christmas dinner will cost when shoppers want 18 of the most popular items that are bought solely for Christmas dinner.
An online price tracking site called Alertr has looked at these items to find out which of the big supermarket offers the best and cheapest deals.
This means that the discounters such as Lidl and Aldi, as well as convenience and grocery stores, were not included in the firm's research because shoppers are unable to buy the full range of items.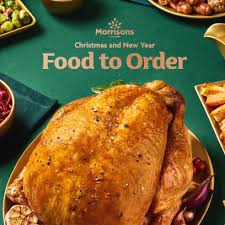 The cheapest store for an average Christmas dinner shop is Morrisons with a basket costing £52.75.
In second place is Asda with a trolley load of Christmas dinner goods costing £56.61 and Iceland is third with £57.16.
Coming in fourth and a long way behind Morrisons is the Sainsbury's trolley which will cost £64.15 and in fifth place is Tesco with their goods costing £65.86.
However, they were not the dearest supermarkets – that award goes to Ocado where shoppers can spend £85.30 and Waitrose where the trolley will cost £88.50.
The platform's co-founder, Andy Barr, told us: "It's easy to over-spend at Christmas, especially on food because you want to ensure there's enough to go around.
"When choosing the best supermarket the research will help give shoppers a rough guide on what they will spend.
"If this works out more than they are hoping for, then you can always ask family and friends to help out."
Cheapest supermarket to buy Christmas dinner ingredients
While Aldi comes top in a survey for the cheapest supermarket to buy Christmas dinner ingredients in, all Christmas shoppers need to be aware that the major supermarkets will increasingly reduce prices to attract customers to keep the heat on the discounters such as Lidl.
For example, Sainsbury says that it has reduced prices on more than 1,000 products and Tesco has revealed that it will price match more than 400 products that are in the 'Exclusively at Tesco' range when compared to its nearest competitor.
And one industry monitoring service says that since mid-October, the number of promotional items becoming available for Christmas shoppers grew for the first time in nearly five years, led by Sainsbury's and Tesco.
For instance, the data provider says that Sainsbury's has reduced prices on its Christmas Festival range, including sprouts, parsnips and potatoes, so they are cheaper than they were in 2018.
Not to be outdone, Morrisons has also revealed that it will drop the prices on 2,000 products to become a more competitive supermarket.
According to Kantor, the discounters Lidl and Aldi have also had to reduce prices in the face of rival promotions.
Great festive wines and other drinks
While we all enjoy a tasty Christmas dinner, we also have a variety of choice when it comes to washing the gorgeous food down with great festive wines and other drinks.
This year, it's predicted that champagne will see a big resurgence in sales, rather than having people opting for prosecco.
Indeed, demand for prosecco in the UK has fallen this year with experts predicting that sales may have dropped by up to 6% over 12 months.
That's a far cry from 2015 when the Italian-produced wine overtook champagne in the popularity stakes to become the UK's most popular fizz.
Now, supermarkets are stacking their shelves high with champagne to be this year's most popular choice.
So much so, that drink experts are now forecasting that champagne sales will grow by 34% this year to become our Christmas drink of choice once again.
One reason for this is that champagne has become cheaper to buy and it is among other bargains to be enjoyed in the supermarkets for Christmas 2019.
Festive drinks to catch our eye
Along with the wine, champagne and beer, supermarkets also produce a range of festive drinks to catch our eye.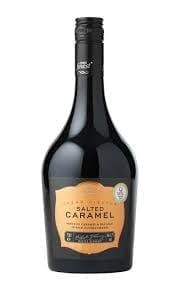 Among the best in our taste test was the Finest salted caramel cream liqueur from Tesco at £10.
There's a nice mix of caramel, Irish malt whiskey and a nice taste of sea salt – it tastes better than it sounds!
If you are shopping in Marks & Spencer's then there's an excellent raspberry vodka for £15 which is made from real raspberries and delivers a delicious taste of the fruit.
As a refreshing party drink or something to enjoy during Christmas dinner, poor the raspberry vodka over ice and top-up with soda.
We also enjoyed Sainsbury's offering of their Royal Tokaji Late Harvest white wine for £10, which has a nice ripe peach and honey flavour. It really will make for a tasty alternative for white wine lovers – and goes well with turkey.
Enjoy a nice glass of port after Christmas dinner
For those who enjoy a nice glass of port after Christmas dinner, then Graham's 10-year-old Tawny Port Portugal from Waitrose at £20.49 is a bargain.
It's a full-bodied port with nice overtones of toasted hazelnut and almonds and is a very deep flavoursome drink. A couple of these will help you into a nice post-Christmas dinner slumber!
The Co-op is also offering a tasty port with their Taylor's Select Reserve. It costs £7 (and goes up to its usual £11 price in the New Year). This is a cracking warmer-upper after a brisk Christmas Day walk it has a fruity flavour and tastes delicious with cheese.
Along with this, there's Madeira which is an excellent choice to have with a big slice of Christmas cake. Morrisons has Blandy's Rich Madeira for £9.50 with nice fruity overtones and is something of a rewarding drink.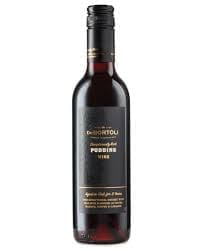 In a similar vein, there's a 'Sumptuously rich pudding' wine from Aldi. This Australian delight costs £8.99 and is ideal with Christmas pudding or you may prefer it instead of Christmas pudding. Again, there's a nice mix of fine fruits and it's a sound choice for chocolate lovers as well.
Lidl has a decent Italian wine that pairs well with Christmas pudding and also sticky toffee pud. Their Passito di Pantelleria costs £11.99 with a nice orange zest and notes of raisins and nuts. It also goes down incredibly well with chocolate.
Start a pre-lunch countdown
Finally, Christmas dinner is heralded in many UK homes with a nice glass of sherry. There's no better way to start a pre-lunch countdown with a snifter or two of sherry and we love the offering from Booth's and their Lustau Palo Cortado Peninsula.
Full of nutty flavours, it's a dry and smooth offering that also works with a mince pie and the afternoon movie.
All of the drinks we mention here are specially priced for the festivities – to entice you so you enjoy your delicious Christmas dinner even more – though you should buy ahead of time before stocks run out!
Otherwise, investing in quality food and drink with a hard to beat offering from one of the cheapest supermarkets detailed in this article will deliver a festive cheer – and a great day!