There's a lot to like about discount retailers in the UK and the Aldi Christmas food range explains why.
That's because Aldi has unveiled its food range for Christmas and there's enough choice to meet the needs of even the fussiest of Christmas dinner guests.
Among the choice of festive offerings are boozy mince pies stuffed with a slow gin infused mincemeat, as well as frozen or fresh lobster tails.
And we are really pleased to see the return of Aldi's incredible two metre-long pigs in blanket. Aldi says they are better than ever. Yum!
Selection of frozen turkey
There's also the usual selection of frozen turkey, including turkey crowns and stuffed chicken.
Aldi is also offering its Specially Selected lobster tails with either wild garlic and prosecco butter, or Thermidor butter. The frozen versions are available now and cost £3.53, while the fresh ones cost £4.99 and are available from December 21.
And for the gin lover in your family, they will enjoy Aldi's new Infusionist range at £9.99.
Like many other UK retailers, not everything in Aldi's Christmas food range for 2020 is available straightaway.
This means they have Christmas products hitting shelves at different times, so if there's something you like in the Christmas.co.uk round-up, then you need to check when the items will arrive before heading off to the shops!
Prosecco and Sparkling wine advent calendar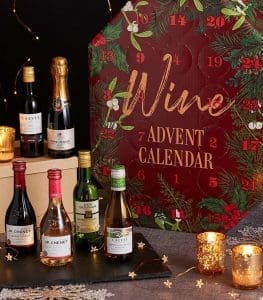 One date to make a note of is November 1 – that's when the Aldi Prosecco and Sparkling wine advent calendar at £59.99 is available.
We have carried out a separate round-up of wine advent calendars from retailers, and this Aldi offering has received a special mention from the Christmas.co.uk team.
This particular booze-filled advent calendar contains 200 ml bottles of fizz to enjoy every day until Christmas Day.
For many people, this Advent calendar will be a great way to begin the Christmas countdown.
When it comes to Christmas dinner, Aldi is offering a great range of frozen turkey to enjoy but we were also taken by their other festive offerings.
For those who may not enjoy turkey for their festive dinner, Aldi is offering a three-fish roast.
This striking, if not unusual, offering consists of salmon, cod and haddock.
It's then covered with cheddar cheese, a crisp potato rosti and a Chardonnay and spring onion sauce.
It sounds delicious!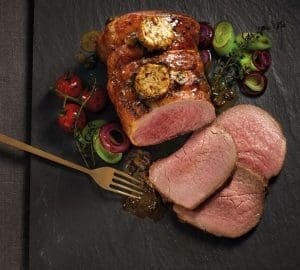 There's also Aldi's Specially Selected British Wagyu joint which will really offer a decadent spread for guests at £19.99 per kilogram.
The joint has been topped with a red wine and treacle jus to offer diners something really unusual.
We also love the potential of the Aldi Specially Selected Christmas pudding that has been matured for 30 months and costs £9.99.
The supermarket chain has had this made by the world's oldest Christmas pudding maker and it is packed with luxury ingredients including brandy-soaked cherries and Turkish sultanas to make this the ultimate festive dinner showstopper.
The Christmas pudding is available in all Aldi UK stores now.
Other Christmas desserts worth thinking about include a chocolate orange pudding which is among the top festive food trends for 2020.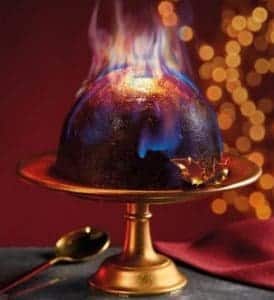 The pudding is vegan-friendly and has a melt-in-the-middle orange compote that will ooze out when cut open.
It's then topped with a fantastically rich and dark chocolate sauce, as well as a gold shimmer.
Gingerbread houses are also a popular choice at Christmas and Aldi is offering theirs at £4.99. It's ready to decorate with icing and sweets, and there's also a bake your own version available too.
And since the festivities are a great time to entertain friends and families – Christmas lockdown restrictions permitting – Aldi shoppers also get a chance to enjoy their chocolate praline dome at £5.99 – it's really a bigger version of Ferrero Rocher treats.
There's also a Specially Selected arctic roulade made with slow-baked meringue and filled with a cherry compote, and then topped with a Belgian chocolate drizzle.
Aldi is also offering salted caramel crumble mince pies this year, and also Specially Selected millionaire's mince pies.
There's also an Exquisite Selection Box at £7.99 which will include five award-winning cheeses to enjoy.
You don't have to be on a tight budget to enjoy the Aldi Christmas food range in 2020 – these are well-priced and well-made creations that will help ensure your Christmas Day dinner is the success you hope it will be. Enjoy!
More information
If you want to enjoy have Christmas food range in 2020, there's a page on their site to find where your nearest shop is.