For those who enjoy Christmas glitter over the festive period then Christmas 2018 may be one of the last Christmases that these products are available as retailers tackle plastic pollution concerns.
Waitrose says it will ban glittery products from all of its own ranges by Christmas 2020 over growing fears of what damage it causes to the environment.
Other retailers have announced plans to reduce glittery items too which means that from Christmas 2019, glittery products will start to diminish or disappear.
The fears are that the shiny flecks which are made from plastic can, when washed away, contaminate the sea, lakes and rivers so they poison sea life and contaminate the water.
Now, Waitrose says that all of its own brand Christmas wrapping paper, cards, tags, crackers, as well as plants and flowers will be free of glitter.
Plastic-free biodegradable alternatives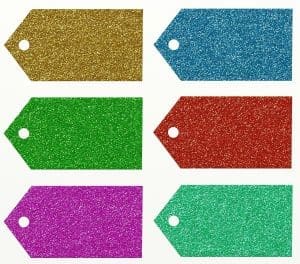 Instead, they will introduce plastic-free biodegradable alternatives that are said to create the same level of sparkle.
A spokesman for the retailer said: "Reducing the impact of plastic on our environment is something that our customers care about.
"While it is important for eliminating glitter use, we will find other ways of ensuring our products sparkle at Christmas."
The announcement from Waitrose follows in the steps of growing numbers of music festivals and nursery schools that have announced a switch to eco-friendly versions over the past year.
Among those switching is the glittery TV show Strictly Come Dancing who say they are moving to eco-friendly glitter and face wipes.
Also, the move follows a ban on the sale of plastic microbeads, which also covers glitter that is contained in washing products, which was introduced by the Department for Environment, Food and Rural Affairs.
Lack of sparkly covered Christmas glitter cards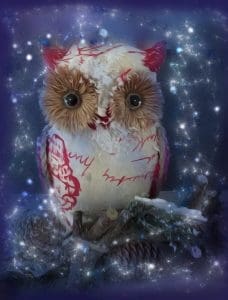 There's no doubt that there is a trend against glitter and Christmas shoppers may have noticed this year that there is a lack of sparkly covered Christmas cards, crackers and wrapping paper.
Other retailers who say they are making an effort to reduce the amount of glittery items being used on Christmas items include John Lewis, Debenhams, Next and M&S.
Also, there's growing public awareness over the issues with glitter which is denting its popularity, particularly since it makes products using it non-recyclable.
Paperchase says that the number of Christmas wrapping lines featuring glittery decoration has fallen from 18 designs last year, to just three this year.
Debenhams has also announced that it is taking steps to reduce the amount being used and is offering glittery-free gift boxes as an alternative to glittery wrapping paper.
Glitter that's made from natural plant materials
Next has told one national newspaper that it is looking into using glitter that's made from natural plant materials in future years.
For those who have visited the John Lewis website, then they may have noticed that most of their Christmas cards, crackers and wrapping paper have no glitter whatsoever.
A spokesman for the British Retail Consortium said: "Retailers were removing glitter from cosmetic products before legislation was introduced because the plastic goes into the water and the industry is looking at how to best make products with glitter environmentally friendly."
So, while glitter has been enjoyed by generations of Christmas lovers, it appears that the days of sparkly cards and wrapping paper are truly numbered.