A growing trend for the festivities is to roll-out an impressive Christmas cheese board but this means that 5 million lbs of cheese will be thrown away afterwards.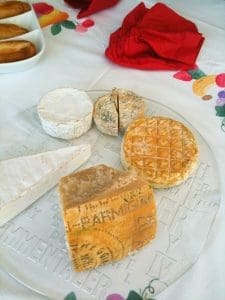 Researchers say that 63% of Brits will have a cheeseboard for their guests with the average platter offering five or six different types of cheese.
Cheese producer Arla is also predicting that the market for cheese this Christmas will be an impressive £2 billion.
Now market research firm Borough Market has revealed that 63% of Brits will be offering a cheeseboard this Christmas.
However, despite its growing popularity, 57% of those surveyed say they will throw much of the cheese they buy into the bin.
If Brits bought tastier cheese they would have less waste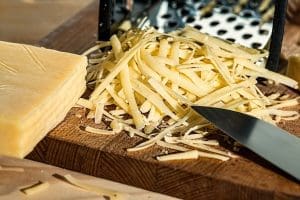 One buyer for a cheese company told one news outlet that if Brits bought tastier cheese they would have less waste, but there would still be some cheese leftover.
This leftover cheese can also be grated and frozen and while freezing affects the texture, it can still be used for sauces or even cheese on toast.
Also, boxed soft cheese can be baked in the oven with day-old bread being used for dipping into it.
One issue that the market research firm found is that 18% of Brits said they were unsure what they could do with unwanted cheese.
In addition, 22% of people say they do not know how well cheese keeps in a fridge.
Christmas cheese will keep well in the fridge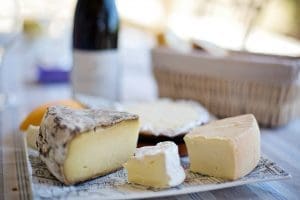 Experts say that as long as Christmas cheese is properly sealed it will keep well in the fridge.
It's also not a good idea to wrap cheese in tight clingfilm which makes it a sweat so it's better to use a plastic container or grease proof paper.
Should you be serving cheese from a fridge, leave it to come up to room temperature for a couple of hours before doing so.
The issue over wasted cheese is highlighted by the fact that on a normal day, we throw away around 3.1 million slices.
One food writer told a national newspaper: "Cheese should be eaten as soon as it's been cut ideally, but if that's not practical, then wrap your cheese in wax paper, which allows it to breathe without drying out.
"The cheese should be placed in a sealed container in the fridge and serving cold cheese is a crime as its best enjoyed at room temperature."
Best advice for a balanced cheeseboard this Christmas
The food writer also says that the best advice for a balanced cheeseboard this Christmas is to offer at least three different cheeses, while cheese enthusiasts will opt for four or five choices.
She added: "There should be at least one big chunk of a hard and soft cheese, as well as a blue cheese, which will offer a balance between texture and flavour."