There's a lot going on in the run-up to Christmas and you will need a Christmas Day dinner list to ensure everything runs smoothly.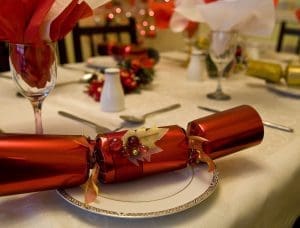 If you are entertaining, then this is not a day to forget something important because all the shops will be closed.
So, if you forget something important for your Christmas dinner menu it could mean that your day is ruined.
The food shopping list for a traditional Christmas dinner menu will include things like roast potatoes, roast turkey, Brussels sprouts and other side dishes.
And, depending on your needs for the main course, you will be needing cranberry sauce and possibly unusual additions such as sweet potatoes.
Don't forget red wine to enjoy a Merry Christmas or Christmas pudding or Christmas cake to ensure the big day's meal ends well.
Here, we take a look at the items that you need on your Christmas Day dinner list.
Christmas turkey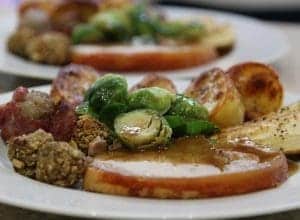 There's no doubt that to enjoy a nice Christmas Day, then a lot depends on the preparation.
While most of us will still enjoy a Christmas turkey – and we've taken a look at the best Christmas turkeys you should buy this year – you need to make some decisions.
Most stores and butchers are taking orders and they may have a deadline to guarantee delivery.
This means that the turkey will be ready for collection between 20-24 December. This will include prepared to joints and crowns and they will be guaranteed to fresh until Boxing Day.
If you don't order your turkey, then you will have to see what the stores have on their shelves.
You will need to decide whether you need:
Prepared turkeys
turkey crowns
whole turkeys
free range turkeys
turkey by serving size
This last point is very important because you want to buy a fresh or frozen turkey that will be large enough to feed everyone at the dinner table.
So, whether you opt for a bacon-wrapped turkey breast, a stuffed turkey breast or a whole turkey with giblets, you should check how people it will serve.
Another important factor when choosing your Christmas turkey is to know your oven size.
Opting to buy a big turkey may be scuppered if your oven is simply too small.
And don't forget that you need to defrost a frozen turkey in plenty of time – so check the instructions and ensure the turkey is properly defrosted.
Beef for Christmas Day dinner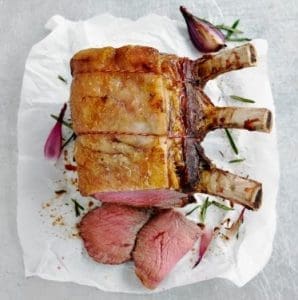 While Turkey remains a popular choice for Christmas Day dinner, lots of us get to enjoy beef too.
However, this does not mean a roast beef joint that you can buy around the year, since this is a special occasion.
There's a wide range available including a rib of beef, sirloin roasting joints, and big shin joints with a bone in to maintain taste.
Brisket is a popular choice and some stores, such as Waitrose, are offering an Aberdeen Angus beef brisket that will serve up to 12 people.
As an example, Waitrose will need four days' notice when buying this particular joint, and other beef joints need to be ordered too.
Others will simply be needing beef fillet, a large piece of beef rump joint or even beef tomahawk.
This is also the time to be tempted by other delicious beef offerings such as Chateaubriand with truffle butter, a whole shin of beef – some outlets have shin with merlot wine and shallots.
You could also consider the 30 Day Dry Aged Aberdeen Angus Jubilee Rib of beef from Waitrose that feeds up to 20 people and costs up to £189. Check your oven size first though!
Other meats for Christmas dinner
There are other meats for Christmas dinner and the rules explained above will be applicable to these dishes too. You could be sitting down this year to:
Gammon
duck
goose
venison and venison haunch,
fish – salmon is very popular.
Christmas dinner lists – be prepared
Here are the meats you could order:
Turkey
Gammon
Beef
Duck
Goose
Fillet/side of fish
Vegan options
Vegetarian options
Here are the sides and trimmings to consider for your Christmas Day dinner:
Potatoes
Brussels sprouts
Pigs in blankets
Carrots
Parsnips
Peas
Red cabbage
Cauliflower
Stuffing
Smoked salmon
The sauces and condiments you will need will depend on the meats and vegetables but may include:
Cranberry sauce
Bread sauce
Apple sauce
Mustard
Gravy
Horseradish
Chutney
Butter
Desserts for Christmas Day dinner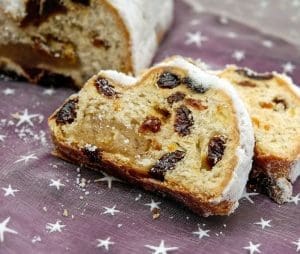 There's a wide range of choice available for Christmas Day desserts, and you could consider:
Christmas cake
Christmas pudding
Panettone
Brandy sauce
Fresh fruit
Fresh cream
Stollen
Trifle
Pavlovas
Mince pies
Yule log
Cheese crackers
Cheese
And Christmas crackers for everyone!
Christmas dinner drinks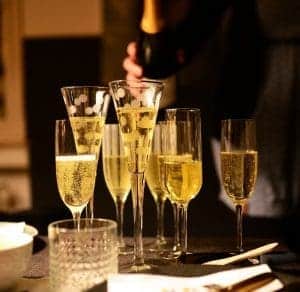 Let's not forget that for a big meal, most of us like a drink beforehand and something tasty to complement the meal. Your potential list of drinks could include:
Champagne
Wine
Gin
Brandy
Sherry
Port
Irish cream liqueur
Beer
Cider
Tea
Coffee
Hot chocolate
Soft drinks & mixers
Lemons
Limes
Christmas nibbles
Christmas Day isn't just about the big meal – lots of us enjoy nibbles and sweets throughout the day.
Your list Christmas day sweets and nibbles list could include:
Crisps
Nuts
Dates
Dips
Satsumas
Biscuits
Tin of chocolates
Savoury snacks
Canapés
After dinner mints
Don't forget these items on Christmas Day
There's always something that goes forgotten, so consider this list:
Goose fat
Oil
Flour
Cloves
Herbs & spices
Stock cubes
Other Christmas Day necessities:
Here at Christmas.co.uk we not only want to enjoy the day – but do so with standard items that may be forgotten.
You will be taken up with buying and wrapping presents, buying the food and side dishes plus the drinks for guests.
So, don't forget these important items too:
Toilet roll
Bin bags
Cling film
Foil
Greaseproof paper
Cooking string
Kitchen roll
Tea towels
Napkins
Candles
Dishwasher tablets
Dishcloths
Washing up liquid
Matches
Plasters
Other considerations for your Christmas Day list
There's no doubt that when shopping for food in the run-up to Christmas, it can be a complicated time.
But this year with the pandemic and various lockdowns in place, will be adding an extra layer of panic and confusion for many people.
While the festivities are an exciting time, it always pays to be prepared so you can enjoy Christmas Day and then relax.
Stockpiling
While it may be tempting to stockpile food and goods at Christmas, there's no need to do so.
The supermarkets say they have lots of stock for everyone so there's no need to carry out an early morning raid to empty the supermarket shelves.
Christmas delivery slots
If you have not already booked your Christmas delivery slot, then it's unlikely you will find one.
During the pandemic, supermarket deliveries have grown in popularity enormously.
And the last Christmas delivery slots were released by UK supermarkets in November.
To put this into perspective, Sainsburys say they are expecting to carry out 750,000 home delivery orders each week in the run-up to Christmas.
Pandemic restrictions
It's also worth bearing in mind when you are clutching your must-have Christmas Day dinner list, that some items may be restricted.
Most supermarkets in the Covid-19 restrictions at the height of the pandemic had to act to stop stockpiling.
In some cases, there are still restrictions on some items including dry pasta, flour and tinned vegetables.
Asda says they have restrictions currently, while Waitrose says they don't know whether shortages will impact shopping.
Last-minute changes to your Christmas Day
This year, Christmas is going to look very different to the traditional Christmas Day in the UK.
The pandemic lockdown means that many families are not entertaining or travelling across the country to visit loved ones.
This means that many families will be ordering large turkeys but then only have a handful of people to feed.
This is where you will need to plan ahead for leftovers and understand which foods you can freeze safely.
Essentially, this must-have Christmas Day dinner list is simply a guide to help you cater for your guests and not be caught short by not planning ahead or being confused or panicked in the run-up to Christmas. Here's hoping that you and your loved ones have a lovely Christmas Day, whatever the weather and lockdown restrictions may bring.