What with the cost-of-living crisis and a world of rising prices, how much are Christmas trees in 2022?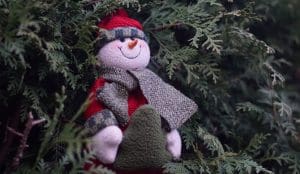 We contacted several Christmas tree growers and suppliers about what prices for trees will be like this year, and it appears that for fans of having a tree in their home, they won't be disappointed!
The good news is that most suppliers will be offering them at the same price, or slightly more, than they did last year.
So, families can still indulge in a popular way to decorate their home for the festivities with trees this year available at a wide range of price levels.
Here, the Christmas.co.uk team looks at how much you will be paying for a real tree this year – and why they cost what they do.
Are real Christmas trees more expensive than artificial ones?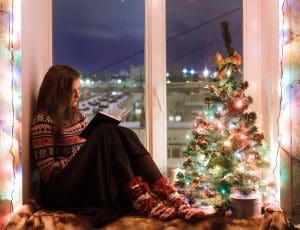 While most of us will believe that a real Christmas is more expensive, that's not always the case. For example, a quality artificial tree – depending on its size and design – could be more expensive than a real tree.
Artificial trees can be used for several years but that's not to say that a real tree isn't worth buying – we think they are and the higher price when compared with most artificial trees will take into account:
Growing and harvesting takes place in special nurseries
When old enough, they are planted in fields
It takes about 7 to 10 years to grow a mature Christmas tree
Real Christmas tree producers will need to pay for labour to maintain them and ensure the trees are properly watered.
All of this work, including harvesting, is labour-intensive and usually done by hand. Then the cut trees need to be transported to where people buy them.
However, despite real Christmas trees costing more than most artificial ones, many people still prefer real trees because they are natural and environmentally friendly.
Also, real Christmas trees are available to meet a wide range of budgets so it will pay to shop around.
And, if you don't have a car or a tree won't fit yours into, there are lots of quality real Christmas tree suppliers who will deliver your tree to your home.
Christmas tree growers explain prices this year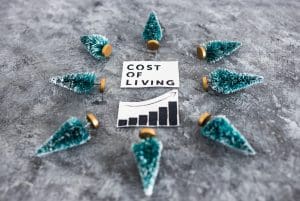 Not everyone will be able to afford a real Christmas tree this year as they cut back on luxury items in a cost-of-living crisis.
They will still enjoy Christmas dinner, albeit a cheaper version, and will still give presents to loved ones, though these will probably not be as expensive as before.
But for many families, going out to buy a real Christmas tree and then decorating it is still a festive highlight that they will want to indulge in.
And why not? As mentioned above, there will be a real tree to meet nearly every budget – and later we look at some VERY cheap deals for buying a Christmas tree.
We asked a range of Christmas tree growers and suppliers around the country about the potential for price hikes in 2022.
'Prices have unfortunately risen this year'
Lulu Washford from London-based clickmastrees.com told us: "The prices have unfortunately risen this year, along with everything else.
"The extra costs involved in fuel and labour have been the biggest contributing factors."
But tree growers also have other issues as Toby at festivefirs.com – the UK's largest 'pick your own' Christmas tree outlet – explains: "Wholesale prices have increased around 10% to 15% because of diesel, labour, fertiliser and transport costs for a lot of wholesalers out of the EU to the UK.
"We have put a 10% increase on wholesale, but we have had held the retail as we feel everyone has had a hard enough time this year with rising prices, so we have held ours the same price as last year."
Toby also highlights that he is expecting his customers to choose slightly smaller trees this year because they are cheaper to keep costs low.
'Christmas tree industry isn't immune to cost increases'
His views are echoed by Will at sendmeachristmastree.co.uk where they offer free delivery for their fresh trees, and he says: "The Christmas tree industry isn't immune to the same cost increases that we've been seeing in the economy.
"In particular, prices of fuel and fertiliser have shot up and will inevitably feed through to price rises in the trees."
He adds: "Our prices have gone up by a few pounds in some cases to cover these costs, but we've tried to ensure there are still affordable options such as the Norway spruce, which sheds needles more, but is a great choice if you're happy to hold on until mid-December before putting your tree up.
"We think perhaps some people will go a foot shorter than normal, but most people will still budget for the turkey and the tree!"
'Prices will be 10-15% higher from grower to wholesaler'
It's also worth noting what Jimmi at noble-nordmann.dk told us: "Prices will be 10-15% higher from grower to wholesaler due to increasing costs for all inputs."
He says that fertiliser is up 300%, herbicides up 50%, diesel is up, and netting, pallets and other packaging materials have risen by 30%.
Jimmi also says that worker salaries have gone up by 20%.
However, this issue of rising prices has also thrown up another issue that real Christmas tree buyers need to be aware of.
Jimmi says: "There's a very slow and passive approach from many wholesale buyers due to uncertainty around the cost-of-living crisis.
"Initial demand is down by at least 15%.
"This could lead to a shortage if the traders are misreading the consumers' willingness to make a Christmas as usual."
He adds: "During the financial crisis, sales went up because people wanted to celebrate despite the bad times."
Essentially, Jimmi is highlighting that for those who leave buying their real Christmas tree until the last minute, they might find that choice is limited – or that sellers may have sold out.
But from the Christmas.co.uk research, most Brits are looking to buy their Christmas tree earlier this year so will have it in their home for longer – and they will have probably factored in the potential price rise to ensure their Christmas fun is guaranteed.
—oooOooo—
How much Christmas prices – and trees – has rocketed over 10 years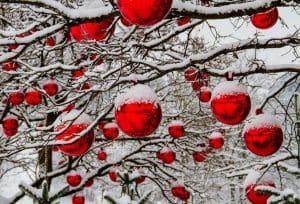 The cost for a family paying for decorations and other items such as cards, gift wrap, advent calendars and their real tree has increased to £548 this year – that's £130 higher than wheb compared with the cost of the same items in
According to data from personal insolvency firm Creditfix, they highlight that the figure is BEFORE Brits pay for gifts, social events and the full Christmas dinner shop.
The firm's Christmas Inflation Index looks at 25 items to find which ones in our Xmas stockings saw the largest price hikes.
The figures show that the average price of a standard Christmas tree this year will be £88.
However, a real Christmas tree cost £69 in 2012 – that's a rise of almost a third and 64% higher than it was 20 years ago.
Other items hit by inflation include:
Stockings – from £3.12 to £4.25
Baubles – from £7 to £9.30
Christmas garlands – from £22.62 to £29.15
Inflatable Christmas decorations – from £39 to £50
Gift wrapping – from £4.68 to £6
Bucks Fizz – from £3.12 to £4
Mince pies – from £1.56 to £2
Christmas pudding – from £3.12 to £4
Tree skirt – from £28.86 to £37
Christmas jumpers – from £14.82 to £19.
—oooOooo—
Christmas tree growers explain prices this year – continued
And not every supplier will be putting up their Christmas tree prices this year.
One of them is Rob Schroeder at kingswoodchristmastrees.co.uk in Maidstone and he told us: "We, along with most other growers, are freezing prices at 2021 levels; it's hard going for everyone at the moment so it's only fair to help make Christmas affordable. We'll just have to be more efficient!"
A spokesperson for charltonparkestate.com in Malmesbury in Wiltshire said: "The price of a Christmas tree is a huge variation, and all sorts of factors are involved, have they been bulk bought as a cut-crop from overseas or grown and nurtured on-site, their height, variety and if they are potted or in some cases even rented?
"Prices are undeniably more expensive this year, even for local growers, so this may also impact sales.
"Luckily for estates like us, our trees can carry on growing and be available for another festive year."
They added that prices this year start at £22 for a 4ft common spruce and go up to £221 for 13ft Nordmann fir.
Issues facing growers and sellers
Adrian at Snowbird Christmas Tree Farm in Grantham gave us more details on the issues facing growers and sellers this year and he said: "There are two types of tree being grown.
"One type is more intensively pruned, shaped and fertilised in order to produce what you could describe as a garden centre quality 'prime' tree.
"These trees are less likely to be cut early and are often delivered in more than one drop to retailers to maximise freshness."
He added: "Prices on this style of tree reflect both the cost of additional inputs and the relative scarcity of this product and will see some increases, perhaps in the order of 10% to 12% more than last year."
Adrian went on: "Another type is grown with minimal inputs, giving a lighter, less dense tree and is sold principally through box stores, agri-retailers and other volume sellers.
"Prices of this grade of tree have seen increases, but relatively smaller ones, as production costs are lower."
Real Christmas tree growing industry
He also points out that the real Christmas tree growing industry is not entirely sure where the market is going this year as people face rising bills.
But Adrian says that forecasts are predicting that sales will match pre-Covid lockdown levels.
That's because there were big, unexpected rises in tree sales in 2020 as people travelled less and spent more to celebrate Christmas at home.
Again, Adrian says that it is likely that more people will buy smaller trees this year to save money but still enjoy a lovely, fresh tree in their home for the festivities.
—oooOooo—
Is renting a Christmas tree cheaper than buying one?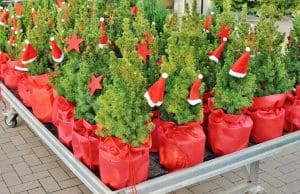 While Christmas tree prices may have risen with some retailers, have you thought about renting a tree this year?
Not only can this be a cheaper alternative, but it can also be a greener choice too.
An increasing number of people are looking for sustainable options and ways to reduce their festive footprint.
Every year, six to eight million real Christmas trees end up in UK landfills.
So that makes renting appealing since the retailer will pick your tree up after Christmas – so you don't have to recycle it or take it to a council tip for disposal.
How much are Christmas trees: Renting a Christmas tree
Another advantage of renting a Christmas tree is that you can choose from a wide range of different types and sizes.
This means you can find the perfect tree for your home, no matter what your budget or space constraints may be.
The cost of renting a Christmas tree in the UK varies depending on the type and size of tree you choose.
For example, a small potted tree may cost as little as £20 to rent, while a larger cut tree could cost up to £100.
Cost to rent a tree for your home
To get an accurate estimate of how much it will cost to rent a tree for your home, it's best to get in touch with a local rental company and they will be able to give you a tailored quote based on your specific requirements.
So, if you're looking for a sustainable and cost-effective way to enjoy a real Christmas tree this year, why not try renting? You may be surprised at just how easy and cheap the process is!
—oooOooo—
IKEA changes its annual £9 Christmas tree offer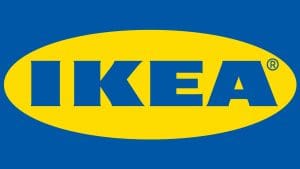 We mentioned earlier that some stores have special promotions in the run-up to Christmas.
But one of them has proved to be controversial.
That's because IKEA has changed its very popular policy of effectively giving away a free real Christmas tree to its shoppers this year.
The firm has announced that its Christmas tree deal will be returning and will see shoppers who buy a real fir tree for £25, receiving a £10 gift voucher to redeem in stores.
So, the tree is only costing customers £15, taking the saving into account.
Previously, Ikea offered a £20 voucher when you bought a Christmas tree – which is how much the tree cost. Now shoppers will need to spend £25 to get their £10 voucher.
That means they will be spending more to get less – but they do get a well-priced Christmas tree.
After purchase, shoppers will receive a voucher to be redeemed in-store between January 9th and February 12th, 2023.
IKEA said: "Our live Christmas trees are on their way and will be available for purchase from November 25. Receive a £10 voucher when you buy a real Christmas tree for £25."
The retailer is also encouraging its customers to recycle their used trees by either composting them at home or recycling their tree by taking advantage of local collection or drop-off services.
The IKEA scheme runs in selected stores – check their website for Christmas tree details – from November 25th to December 24th, 2022.