Discount shops around the UK are selling Christmas tree decorations that look very much like the ones that are being sold in high-end shops – but for a fraction of the price.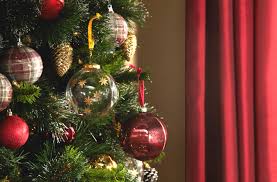 Most people will not be able to tell the difference from the decorations being sold by the likes of Home Bargains, Wilco and Poundland from their posher rivals, Harrods, Selfridges and Fortnum & Mason.
And there's no doubt that the Christmas decorations being sold for £1 in Poundland will certainly help shoppers to deck their halls much cheaply.
But these decorations will also not look out of place in a posh style or fashion magazine.
Indeed, many people are talking about the fact that the decorations have an uncanny resemblance to the stunning ornaments which are costing up to £995 in the posh shops.
Shopping for Christmas tree decorations
Now, it's possible to fool family and friends that you might have been shopping for Christmas decorations in some of the country's most exclusive shops.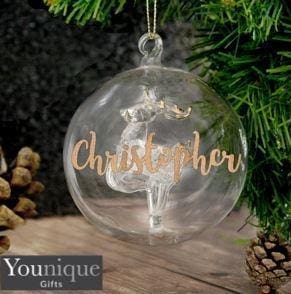 From personalised glass baubles and hanging pom-poms, you could save up to £60 and no one would know that you hadn't bought them from Harrods or Selfridge's.
So, while the cheap lookalikes tend to be made with plastic rather than glass or fake fur, you can still buy several in case you break them.
For example, Selfridges is offering personalised glass baubles with a name consisting of eight characters or less for £15.95, but Home Bargains is also offering something similar with a name and a reindeer inside for £5.99.
Discount shops are also offering Christmas tree decorations in the shape of tea-time treats such as Battenberg cake and custard creams.
Their prices are a lot less than Fortnum & Mason is offering and they are of a similar style and standard.
Discount lookalike Christmas tree decorations
Opting to shop for discount lookalike Christmas tree decorations is a great way to save money over the festive period.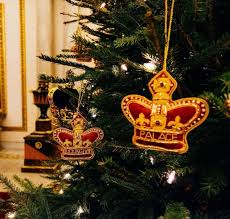 Though it's also possible to buy the Queen's Christmas decorations after Her Majesty's Christmas tree was revealed recently.
For those who want the exact same decorations used in Windsor Castle and Buckingham Palace, then the Royal Collection Shop has them all and they are affordable.
The trees feature small Royal crowns and mini State coaches which can be bought online for £14.95 each.
Meanwhile, there's one type of Christmas tree decoration that might not be quite so popular and that's a chicken nugget from McDonald's.
Chicken nugget themed decorations
The fast-food restaurant has unveiled several chicken nugget themed Christmas decorations which for McDonald's fans may make for the ideal Christmas tree decorations.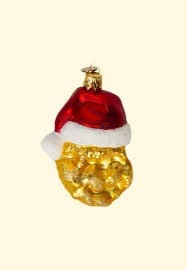 The chicken nugget bauble is available with glitter and a Santa hat and it has been designed by the firm that makes baubles for Fortnum & Mason.
To complete the look, McDonald's is also offering chicken nugget fairy lights that consist of a string of McNuggets with Golden Arches to give your tree a very special appearance.
A spokesman for the firm said: "Our new campaign reminds customers that we are here when they need us from a pre-party burger, a Christmas shopping coffee break or even a mid-present delivery stop for a carrot."