Growing numbers of people are looking to enjoy Christmas staycations, which means they will be holidaying somewhere in the UK rather than spending time with family or even heading to a warmer destination and not visiting a European city.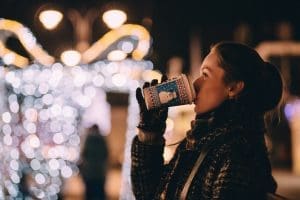 There are many reasons why people will opt to have a staycation and this article will help reveal some of the best locations for Christmas breaks.
Indeed, while lots of people head overseas to enjoy a winter break, that's not always necessary with some scenic locations around the UK available to enjoy – though they might not be as warm!
Northumberland
Northumberland offers an impressive coastline that's an Area of Outstanding Natural Beauty with clear skies in winter, which makes it a great place for spotting the aurora borealis – the Northern Lights – rather than heading to Scandinavia to do so.
There are also lots of perfect coastal villages and towns to enjoy along an incredible coastline with great pubs and restaurants.
New Forest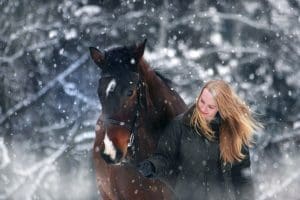 While the New Forest is renowned for its native ponies and forest trails, it's also a great Christmas staycations destination for those who love animals and nature.
Indeed, it is possible to enjoy the forest on horseback and the area has lots of accommodation to choose from including caravan and camping sites, luxury hotels and B&Bs to meet a wide range of budgets.
North Yorkshire
There is not only a dramatic coastline for people visiting North Yorkshire to enjoy the bracing winter sea air but also excellent seaside resorts such as Scarborough and Whitby to enjoy too, with the clifftops at Robin Hood's Bay offering a quaint and interesting seaside village that's worth exploring.
Along with the Moors, there's also the city of York which has mediaeval streets, lots of pubs and restaurants and it is one of the UK's most visited destinations around the year for very good reason.
Lavenham
The village of Lavenham is found in Suffolk and widely regarded to be one of the UK's most romantic destinations.
One reason for this is that it is widely believed to be the best preserved mediaeval village in the whole of England, which means it is home to a wide range of shops and winding streets.
West Norfolk
Another popular destination for nature lovers is West Norfolk, which has famous nature reserves that attract thousands of migrating birds during winter.
The area is also home to some impressive countryside, lots of charming villages and pubs with some excellent cliffs to enjoy.
North Cornwall
There's a lot to enjoy in North Cornwall and along with nice scenery and friendly people, the coastline is also home to one of the country's most romantic and mysterious castles – Tintagel Castle.
While it's now a spectacular ruin, it's worth a trip because it's renowned as the birthplace of King Arthur and there's also the chance to visit Merlin's Cave and there are excellent beaches nearby as well.
Kent
There are lots of hidden gems to enjoy during the winter months in Kent, with excellent marsh and coastal walks to savour.
Among the most recommended is Whitstable's beach and there are also fascinating attractions including Tunbridge Castle and Walmer Castle.
The Cotswolds
With so many fetching villages to enjoy, they make great destinations for winter walks, the Cotswolds delivers for stunning countryside and picturesque rambles.
The chocolate box appeal of villages will impress and there's a good range of pubs and restaurants available with nice strolls along the banks of the River Eye to enjoy.
Excellent Christmas staycations destinations
While the UK offers a wide range of excellent Christmas staycations destinations, don't forget that there are some excellent festive Christmas markets that are well worth visiting during any mini-break in the run-up to the festive period.