Whether it's a festive offering of a fancy hamper or simply searching for a stocking filler, there's a great range of Christmas presents to buy food lovers this Christmas.
And it's not just about buying well-made or quality food items, as 'proper foodies' are probably in the market for gadgets and implements to help develop their culinary skills.
Since most foodies adore quality food and drink gifts, we will start with that category before moving on to novelty gifts as well as sourcing some of the best gadgets and kits available.
Best food and drink gifts for foodies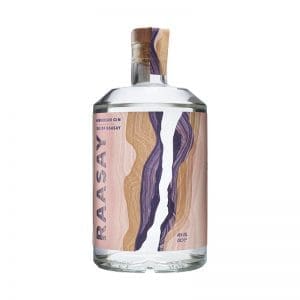 One of the increasingly popular drinks in the UK in recent years has been for unusual gins and we love a handcrafted gin that delivers a smooth fresh taste from the Isle of Raasay. It's not only a delicious offering, the bottle is so unusual that it makes for a great present for the gin lover in your life.
Get the gin from Raasay Distillery for £35.
Cheeses are also a popular choice and this year's great choice is the Black Truffle Vintage Organic Cheddar truckle from Godminster. While this sounds like an unusual offering, it's a gold winner at the prestigious International Cheese Awards 2019. It's not just a great tasting organic vintage cheddar, it has a black truffle flavouring but it's just enough so it is not overpowering. It's a cracking stocking filler for the cheese lover in your life and a way to impress with your Christmas cheeseboard this year. It's available from Waitrose and Abel & Cole for around £6.
Buying Christmas tree baubles
Growing numbers of us are also buying Christmas tree baubles that we can eat or drink – either during or after Christmas – and among the best the Christmas.co.uk team found this year are chocolate bauble offerings from Chococo. They cost from £11 with unusual concoctions including gold and caramelised chocolate baubles with Madagascar cocoa nibs. Delicious!
Another unusual choice for those who enjoy a dram or two of whisky is not to just seek an unusual scotch, but find one from overseas.
With this in mind, we are very impressed with the new world whisky from Starward Solera which has been crafted in Australia. It's a fruity and smooth malt that is easy to drink and an alternative choice for those who like to receive unusual whiskies at this time of year.
You can buy the Starward Solera offering from Whisky Exchange and Master of Malt for £45 – £50.
Rum-infused marmalade
In the same theme of whisky, your whisky lover may enjoy whisky-infused marmalade, but how about spreadable rum? That's the offering from Firebox with a rum-infused marmalade which will add something extra to a recipient's toast every day. It costs from £9.99 and rum is very much the spirit of the moment. Enjoy!
We also like the 'Scratch off cheese bucket list' – a great idea for any cheese lover this Christmas. There are 100 types of cheese on the board and the aim is to taste all of them and remove them from the bucket list. Educational and fun! This costs £12.00 from The Present Finder.
The site also does an excellent European wines map scratch off poster for £14.99. Sample a wine and then scratch it from the map. Genius!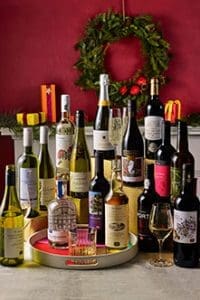 And talking of wines – for the discerning wine drinker then how about a subscription to The Wine Society? Run as a not-for-profit cooperative, the society offers life membership at £40 with a £20 voucher of the recipient's first purchase. They secure great wine at a range of prices using a team of experienced buyers.
They also offer a Christmas survival kit consisting of 10 red and white wines plus gin and whisky for £139.
The best gadgets and Christmas gifts for foodies
There's an astonishing range of gadgets, devices and cookware available for those who enjoy slaving away in a hot kitchen and these are our recommendations.
We love the smart indoor garden herb kit because it's self watering and foodies can grow for different types of herbs or vegetables in just three weeks. This means they have access to fresh herbs with practically zero effort.
For many people, but especially enthusiastic cooks, this is a fantastic idea and Lakeland has them for £159.99.
Or if you have a fancy for Japanese food and want access to fresh herbs for these dishes then the micro herb growing set from Sous Chef at £19.95 might be for you. The foodie in your life will get to enjoy Shisho basil and wasabina.
Stretch lemon pod
In a similar vein of great ideas for the kitchen, we also like the offering from Joie Fresh and their stretch lemon pod. One of the issues when cooking regularly is that you may be left with half a lemon after a particular recipe. You can keep your half fresh in the fridge by using a stretchy silicone pod that's not only dishwasher friendly but it's a great alternative to plastic tubs or disposable clingfilm. Amazon sells them from £6.
Another food trend that has really taken off in recent years, is that for a multifunction electric pressure cooker. The offering from Instant Pot Duo offers a 71 multifunction creation and it can, literally, do just about anything. Whether you want to steam vegetables or cook rice, or even make yoghurt, then this will occupy a big part of a foody's life.
A great creation from Instant Pot or on Amazon at £89.99.
Also recommended as part of this category is a subscription to BBC Good Food magazine which offers a great range of recipes and will help develop an enthusiastic cook's repertoire.
AnySharp Twist knife sharpener
We also like – mainly because this is an issue for those cooks that make-up the Christmas.co.uk team – and that's the AnySharp Twist knife sharpener. For just £14.99, the present giver will be handing over a present that's not only useful, though it's not the most glamorous present you could give, but for someone working in the kitchen it's a cracking gift. Easy to use with suction pads to keep it in place, your cook will be impressed.
There's also the Microplane spice mill which is a compact spice grinder available from £20 makes a great gift. Simply add the spice, twist the device and it delivers a finely powdered spice. Buy this from Amazon or Sous Chef.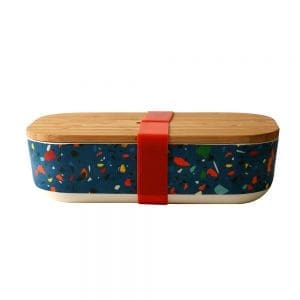 Gadgets for food lovers is not just about what can be found in the kitchen since a bamboo lunchbox offers a recyclable and attractive alternative made from sustainably sourced bamboo. Made from solid bamboo and bamboo fibre, Oxfam is offering an attractive bamboo lunchbox that has a silicon strap to help seal the box and prevent leakages. It's a great idea and helps a great charity too for £9.99.
We also love the head chef double oven glove that features a novelty print of tattooed hands and fingers. This is £24 from Trouva.
Getting ravioli just right can be a faff so the Marcato ravioli tablet at £58 from Amazon is a sound gift offering. Get perfect handmade ravioli every time.
Weird stocking filler offerings
And if we are getting into the weird stocking filler offerings, then the wooden mussel brush – yes, really! – from Redecker at £7 is worth considering for mussel lovers everywhere. Get yours from Borough Kitchen.
Or, if you must, there's an organic British vegetable box subscription available. Abel and Cole offer this for £12.50. That's per week but recipients get six varieties of home grown organic veg each week. For many, this will be a sound Christmas present. You can alter the arrivals to alternate weeks, three weeks, for weeks or eight weeks. Tasty and impressive.
And for the pasta lover, why not sign up for a fresh pasta gift subscription? That's the tasty offering from Pasta Evangelists from £51. Bellissimo!
Food lovers
Also worth a mention in this category for food lovers are the excellent cocoa dusted caramelised pecans from Rita Farhi. You can buy these from Amazon or Selfridge's for £14.99. The sweet and crunchy pecans have been caramelised and encased in a milk chocolate before being dusted in cocoa powder. Highly recommended.
Also, let's not forget children like unusual food gifts and we like the Harry Potter chocolate wand from Jelly Belly at £9.30. This novelty wand is edible and available in Dumbledore, Hermione, Ron and Harry designs. Expelliarmus!!
Want to teach children how to eat with chopsticks? But can't face the drama of using actual chopsticks? Then you need Rookie Stix from Typhoon for chopstick novices as well as children. They're available in a range of colours from John Lewis at £3.
Your foodie can also season like a pro with a World Salt Selection from Sous Chef. From a vibrant Viking smoking to Persian blue, this is a great way to add flavour to dishes – £22.95.
Unusual gifts for food lovers everywhere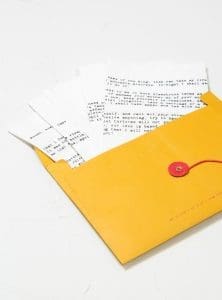 As we have mentioned, gifts for food lovers means looking beyond ingredients and cooking utensils and how to present their creations.
This takes us to a really great Christmas gift idea in the shape of Sir/Madam linen napkins. That's right, instead of having bland napkins for dinner, you can have a napkin featuring famous words from Mark Twain to Emily Dickinson costing £49. These four cotton napkins could be a sound investment for your foodie from Couverture & The Grabstore.
A drinks connoisseur will also enjoy a Winebuff's glass polishing cloth from Harvey Nichols at £12.50.
The best Christmas food hampers
Having looked at various gifts for food lovers there is no doubt that one of the best ways to hit the best Christmas present target is to invest in a Christmas hamper. There is something for everyone in these great offerings.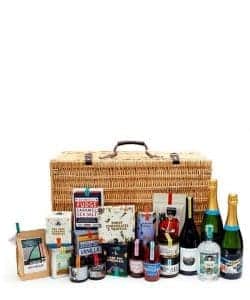 It's also important to appreciate that you really do get what you pay for with a Christmas food hamper and your hamper will be reusable after Christmas.
Among the Christmas hampers the Christmas.co.uk team really enjoyed include the Lodden hamper from Liberty. It was £250 but now costs £200 and includes a range of items created exclusively such as buttermilk sea salt caramel fudge, Liberty brown sauce and Manfood ale chutney. This is a great offering which includes Old Tom gin and two bottles of Camel Valley sparkling wine and a nice Liberty red wine with foods to suit every palate. A real indulgence.
Spices that are hard to find
Also worth a mention in the Christmas hamper range is the Ottolenghi spice hamper. Serious foodies and cooks sometimes have a need for spices that are hard to find – not any more! This £65 offering will fill that gap.
The Present Finder offers an unusual cheese and biscuits Christmas hamper for  £22.99 which is a great gift for any cheese lover. They also have a luxury food hamper for £45.99 with eight delicious treats including gourmet fudge, prosecco and classic truffles.
Alternately, you can have a Christmas hamper with a Spanish twist with a £150 offering from Brandisa. Filled with smoked almonds, gordal olives and ham, it's a nice idea and they also offer Artisan and Charcuterie choices too.