It's that time of year for indulgence and treats including the annual consumption of advent calendars – which begs the question, 'Which are the best advent calendars for men?'
Every year, the range of advent calendars seems to grow and include alcohol, cheese, chocolate and weird offerings such as socks.
Here, the Christmas.co.uk team look at some of the advent calendars available and this year it's a bumper crop to enjoy.
So, let's kick off with 'manly stuff' and we love this advent calendar from Draper Tools which is the ideal advent calendar for those who love DIY. Or for those who simply want to build-up their home toolkit for those little emergencies.
Recipients get to enjoy building their own toolkit since behind every door there is something to enjoy and add.
Advent tool calendar
Indeed, there are 55 pieces in this advent tool calendar consisting of chrome steel bits, precision screwdrivers, a toolbox and a bottle opener – just in time for Christmas Day.
The tool calendar from Draper Tools costs £35 and they'll donate £1 from each sale to the Care for Veterans charity.
And this festive season there really are some niche offerings for men to enjoy.
If the man in your life is a film buff, then there's the excellent offering of Joe and Seph's Gourmet popcorn advent calendar.
While you may need a sweet tooth, it's a tasty alternative to chocolate-filled advent calendars with 24 doors offering a range of tasty handmade popcorn snacks. They include Belgian chocolate, caramel and salted caramel.
Popcorn advent calendar
So, if you enjoy watching movies and have a massive film watching schedule up to December 25, then this popcorn advent calendar is a great way to deliver the tasty treats to munch on while enjoying a film.
Also, most men enjoy being pampered so there's an excellent beauty advent calendar from Mankind.
Their offering is what they call the ultimate beauty advent calendar for beauty buffs and it features premium brands such as ESPA, Aveda and Elemis.
One of the big attractions for the Mankind beauty advent calendar is that though it weighs in at a hefty £150, all of the items contained in it would cost more than £640 if bought separately.
Beauty advent calendar for men
If your man – or indeed you – would like to treat yourself to moisturisers, body lotions, eye creams, face mitts and toothpaste plus shaving cream, then this beauty advent calendar for men is a touch of luxury worth investing in.
One of the big attractions for the advent calendar market for men is the sheer range of goodies that are offered – and it appears the range is more wide-ranging than those aimed at women.
A prime example of this is the Ultimate Pork Scratching Calendar from the Snaffling Pig available from John Lewis & Partners and Amazon from £15.
The calendar promises those opening the doors are a range of high-protein, crunchy snacks with various flavours including salt and vinegar, 'marvellous maple' and black pepper.
But, let's face it, for most men the ideal advent calendar will be those containing beer, lager or whisky.
Beer advent calendars for men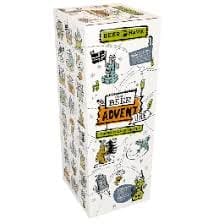 And here's the Christmas.co.uk team's roundup of the best beer advent calendars for men.
We particularly enjoyed Beer Hawk's offering, which is a beer lover's festive treat. They call it a beery 'Advent-ure' and the beers are worth £80 separately.
There are 24 tasty options to treat the man in your life, or if it's something you would like to indulge in, then treat yourself with a range of beers.
And why not, when this particular beer advent calendar features brews from 14 different countries and in 15 different styles, with offerings from Thornbridge, Magic Rock and Wild Beer.
The calendar also comes with information about the beer and chances to win various prizes, plus the opportunity of taking a virtual brewery tour (though they joke that the beer goggles for it are sold separately).
An ideal calendar for all beer lovers and £59.99 well spent.
Other festive beer treats
As part of the beery countdown to Christmas, we really should highlight some other festive beer treats for the man or (let's be honest) woman, in your life.
The beers available are great to drink and you'll be educated in new tastes and flavours, and they are also a great alternative to mulled wine.
It's important to appreciate that beer advent calendars tend to sell out quickly and for very good reason.
For the beer enthusiast. You can also consider:
Finally, the people at the Snaffling Pig Co have combined two great products – beer and pork scratchings to offer their 'Pork crackling and beer advent calendar'.
That's right, for the discerning beer drinker who loves pork scratchings, this could be the ideal gift for the Christmas countdown.
The calendar costs £65 with a range of exclusive beers brewed just for this bad boy of advent calendars. Recipients get to enjoy 12 cans of beer – Wild Hog Session Ale, Twisted Tail Pale Ale and Might Swine Lager – along with 12 packets of pork scratchings.
The best whisky advent calendars for men
Along with beer advent calendars, there's also a growing choice for whisky advent calendars for men and this is the time of year when whisky makes for a great Christmas present.
In our search for the best whisky advent calendars, the Christmas.co.uk team have worked hard to bring these results to you. Well, someone had to do it.
As should be expected, there is a range of prices depending on whether the recipient enjoys malts or blended whisky.
For those who may not be so confident in appreciating the type of malt that the man in your life will enjoy, then it's worth visiting The Whisky Shop where staff can offer advice on a range of calendars they have in stock this year.
You can also buy these whisky advent calendars online with an excellent '12 drams of Christmas' offering at £79 and a premium version of this at £89.
American whiskey advent calendar
For something a little bit different, the retailer also offers an American whiskey advent calendar as well as an Irish whiskey advent calendar alternatives.
Others who enjoy tequila, vodka and gin, then there are calendars available for those recipients too.
However, if you really want to make an impression, The Whisky Shop is offering the old and rare whisky advent calendar at £999.95.
The recipient will get to enjoy 24 rare and old whisky bottles including single casks from distilleries that have closed, as well as impressive Scotch blends. There's even a 60-year-old single malt available which really will deliver the true meaning of Christmas 'spirit'! Cheers!
We also like the Master of Malt offering with a whisky advent calendar, costing £149.95.
This calendar really is a tour of delights for those who like a wee dram and the calendar contains 24 different wax-sealed glass offerings sourced from 21 distilleries in eight countries.
There's actually an impressive range of whiskey advent calendars available from directly from distilleries and other retailers.
Among the offerings for men and advent calendars, there's a cheaper solution with the Famous Grouse whisky advent calendar costing £30 and offering recipients a flavoured chocolate every day.
Other alcohol advent calendars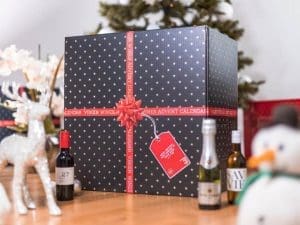 We could write lots more words about whisky advent calendars for men, but it's worth having a quick roundup of other cheeky offerings, including a really impressive wine calendar from Virgin Wines.
This is an annual treat and this year there are 24 of their highest rated wines but in miniature form. This advent calendar is a popular choice at £69.99.
There is also a surprising number of gin advent calendars, aimed at both men and women, and if this is your choice of tipple then the Fever Tree gin and tonic calendar at £60 from Waitrose will suit you.
We also highly recommend the Cambridge Distillery calendar at £99.99 containing 12 days of great gins.
Though the M&S offering of gins at £100 is also a cracking treat featuring their own creations and those from Edinburgh Gins.
For Jack Daniels lovers then Asda is offering a 'holiday calendar' at £50 featuring offerings from the entire JD range including a shot glass and jigger. Cheers!
Best food advent calendars for men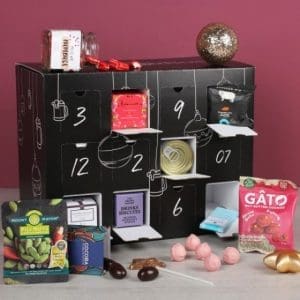 Buying food advent calendars for men can be a tricky area to negotiate but we highly recommend the impressive chocolate filled advent calendar from Carluccio's. It costs £9.95 from the restaurant chain and the treats are simply delicious.
It helps that when buying food advent calendars for men, you don't have to restrict your purchase to those containing cheap chocolate and instead you can opt for everything containing gourmet cheese to so-called artisan snacks.
Indeed, there's an excellent snacking feast advent calendar from BoroughBox for £79.99 which really will feed your inner foodie.
The artisan snacks include offerings from Snaffling Pig, snacking cheese as well as tasty chocolate. There's a split between sweet and savoury goods, so none of the items are replicated.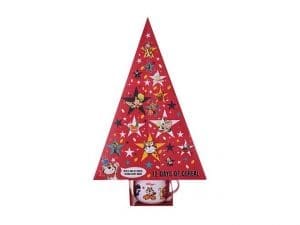 Other offerings that impressed the team include the feasting advent calendar from Fortnum & Mason at £200. We also liked the chilli lover's dream offering from the Marvling Bros and their chilli advent calendar from Notonthehighstreet at £39.99.
It's also possible to spice up your Christmas Day countdown with a 12 curries of Christmas advent calendar. It costs £29.95 from The Spicery.
And Selfridge's is offering a mince pie advent calendar for £39.99.
However, a lot of men will really love the Kellogg's 12 Days of Cereal as an advent calendar which also includes a cereal bowl for £20. Debenhams is offering this great treat with mini-boxes of nostalgia to remind us of the childhood cereals we enjoyed (and probably still do!).
Best advent calendar offerings for men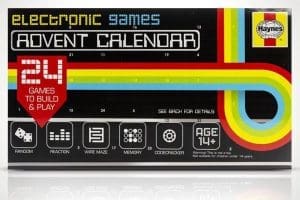 Finally, we can't really finish any review of the best advent calendar offerings for men without considering one that features a gadget. All men love a gadget!
While most retailers are focused on delivering food, beer and whisky (and what's not to like about them?) there's a seriously great creation from Haynes – the people who do the repair manuals for cars.
They have created an electronic games advent calendar that is perfect for men of all ages and there's a component revealed behind every door in the run-up to Christmas day when the man in your life can then build 24 different games and play them. The offering includes Wire Maze and Code Breaker as well as Whack a Mole. It's available from Menkind for £15 – a bargain in anyone's money!