Christmas can be an expensive time of year for the average family, which is why we all spend much of the year saving for the festive season. What about those who have no qualms about opening their wallets, however? For the super-rich, it's a different world. Let's take a look at how anybody that finds a million down the back of the sofa whenever they plump their cushions celebrates the yuletide season.
The World's Most Expensive Christmas Tree
Christmas Trees come in a variety of shapes and sizes, from a small artificial tree that can be picked up for single figures in your local supermarket, to a costlier genuine article available from a purveyor of such flora and disposed of in January. If you are looking for something with a little more pizazz that will really get the neighbours talking, however, take a trip to the seven-star Emirates Palace hotel in Abu Dhabi – home to the world's most expensive Christmas tree.
Standing tall at 13 metres, the centrepiece of the hotel marks Santa's impending arrival is a comparative bargain at £7,500 for the artificial evergreen (good luck getting it shipped and fitting it into a studio flat, though). The final price tag of £7million attached to the tree, however, stems from the more luxurious trinkets that are applied to the branches – namely a number of pure gold and silver baubles, and over 180 hugely valuable items of jewellery such as necklaces and earrings. Sapphires, diamonds and emeralds are just some of the precious stones represented by the decorations, ensuring that it earned its place in the Guinness Book of Records as the world's most costly Christmas tree.
If you fancy taking in some different sights for a lavish tree, you could also try Hong Kong airport, which houses a fifteen-metre tree produced in conjunction with Swarovski Crystal, the Soo Kee Jewellery store in Singapore which created a tree that stands at almost 20 feet and enjoys almost a thousand carats of decoration, or simply take a stroll around Tokyo. Christmas is purely a commercial venture in Japan, and that's never clearer than when visitors are faced with solid gold Christmas Trees in department stores such as Takashimaya.
The World's Most Expensive Christmas Decorations
So, maybe you don't need a super-costly tree – why not pick up a cheaper model, and spruce it up with some deluxe decorations instead? There are plenty of options that do not involve raiding the jewellery box of a multi-millionaire.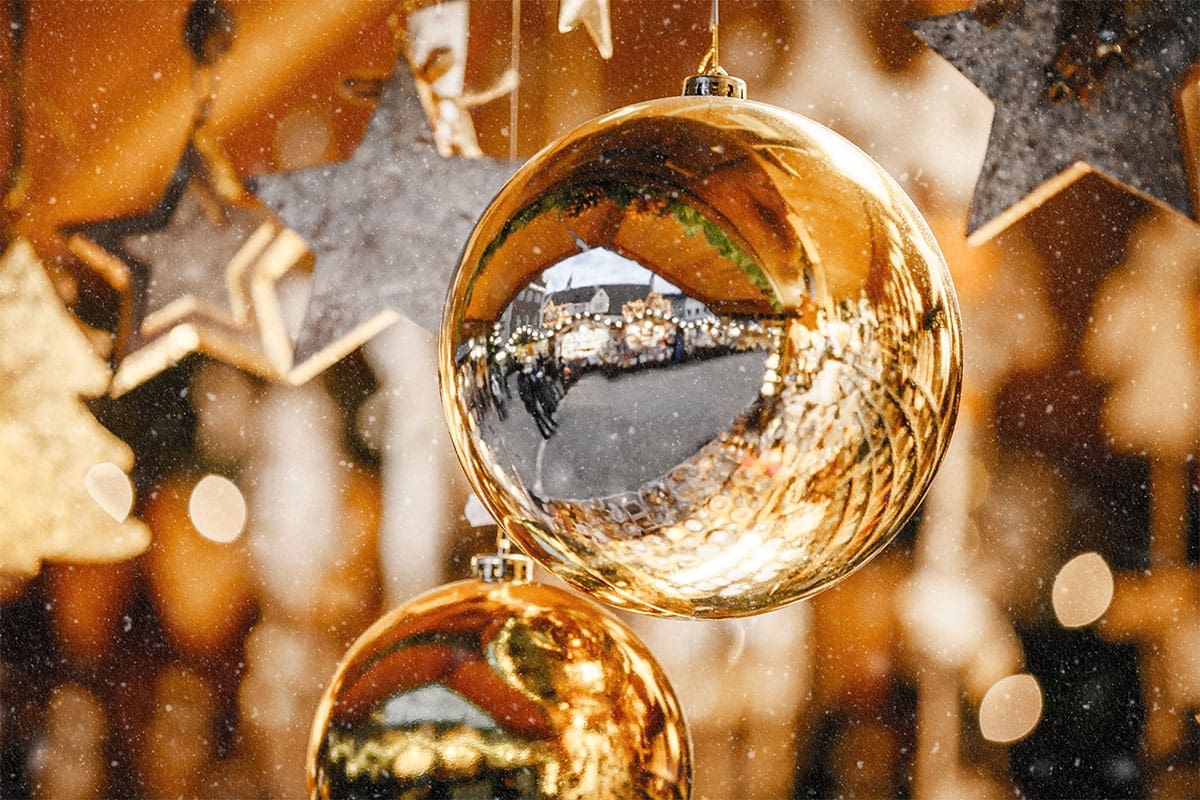 The world's most expensive Christmas Bauble, for example, will cost over £125,000 thanks to the construction materials – 18-carat white gold, cut to resemble a snowflake. If you're keen to buy British, you can also sleep easy – this bauble is constructed in Hampshire. Should you wish to invest in a Christmas tree topper to match your outlay on baubles, prepare to set aside another £700,000 for a 13-carat diamond star to sit proudly atop your tree. Maybe skip the pound shop tinsel, though – it may jar a little with some of these additions.
A further £3.5million will also buy you the world's most expensive Christmas floral wreath, which will certainly impress your neighbours if you hang it on the door of your end terrace. The wreath was designed by the Finnish florist that handles the requests of worldwide royalty, so it will certainly come with a touch of class – especially when you consider the inclusion of rubies and diamonds within the greenery. Finally, just £2,500 will buy you a Swarovski crystal-encrusted nativity set for your mantelpiece – a conversation starter if ever there was one.
The World's Most Expensive Christmas Gifts
Apparently the average family spends around £500 on Christmas gifts, but seeing as we are dealing with items that are far from average, that would not even pay for the gift wrap for the super-rich.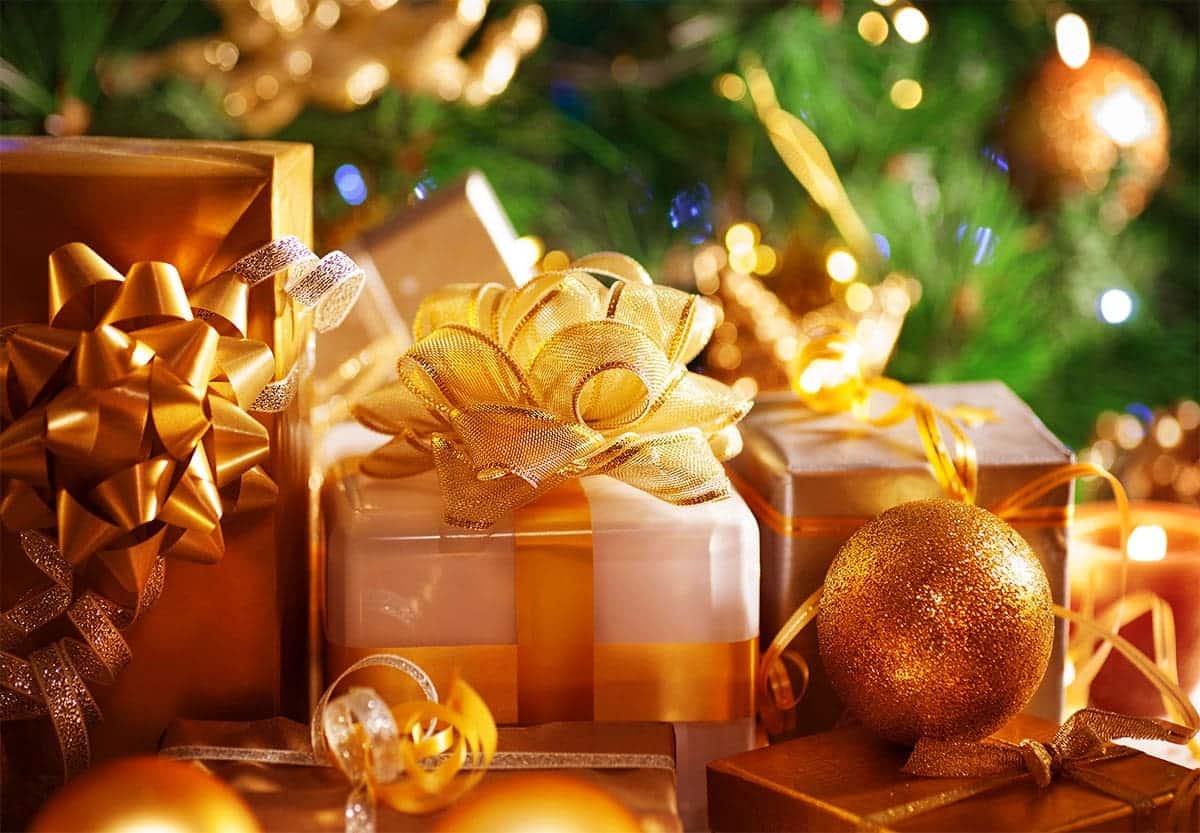 At the time of writing, the world's most expensive gift ever provided was from the Russian oligarch and Chelsea FC owner Roman Abramovich to his partner Dasha Zhukovay, who received a bronze sculpture priced at over £80million. Hollywood megastar Tom Cruise bought Katie Holmes a private jet valued at £16million before their divorce, and Christmas morning at the Beckham household is enough to give an accountant palpitations – in one year alone, the former Posh Spice is believed to have received a Rolls Royce valued at over £300,000 and jewellery priced in excess of £2million. Jaz-Z also received a Bugatti supercar from Beyoncé one Christmas morning – one of the fastest four-wheel drives in the world.
For something a little more conventional check out Kreuther Handcrafted Chocolate for luxury chocs that will set you back close to £1,000. If that's too small fry for your tastes, you could pick up the world's most expensive watch – £40million will have to exchange hands between you and Graff Diamonds. For a little middle ground, you could buy the special woman in your life a Hermès Birkin handbag for around £200,000 – the most expensive such item in the world.
The World's Most Expensive Christmas Dinner
If you can't bear the idea of cooking up a Christmas dinner for the family this year – or completely forgot to pick up a turkey before the supermarkets sold out – you may be tempted to pay over the odds for a meal in a pub or restaurant. If you're really prepared to splash the cash on such labour-saving though, why not pay London chef Ben Spalding his £125,000 asking price to cook up a storm for four people?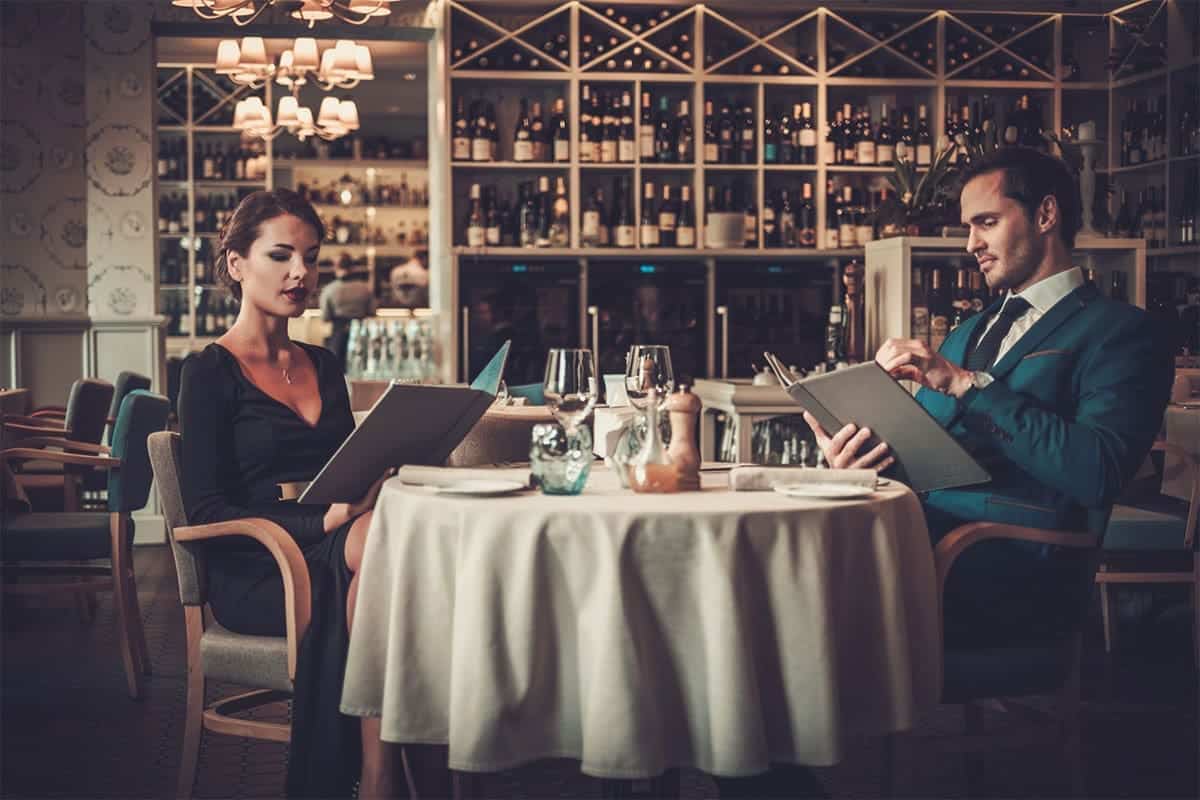 This four-course meal contains caviar to start, followed by turkey wrapped in gold leaves, then Wagyu beef and heart. Dessert takes the shape of watermelon (that may sound a little basic for the price tag, but this exclusive fruit is imported from Japan) and Kopi Luwak coffee. Naturally, this is also washed down by the finest champagne that money can buy; £37,000 worth of pre-WWI bubbly, poured into a diamond-encrusted flute. Head to Fortnum and Mason with a further £1,000 in your pocket and you can also collect the world's most expensive Christmas crackers, provided in a wooden box.
Perhaps most importantly, Spalding will cook all of this in your own kitchen – enabling you to pop your feet up and watch Strictly. It may be expensive, but it's certainly a step up from a pie and a pint in the Dog and Duck.
The World's Most Expensive Christmas Holiday
Many people like to escape the cold season by booking a sunshine break over Christmas, and like anything that proves popular with the masses, you can expect a handful of zeroes to be added to the price tag of a festive holiday. If you have a spare million or two burning a hole in your pocket however, why not beat the winter blues with a trip to Calala Island?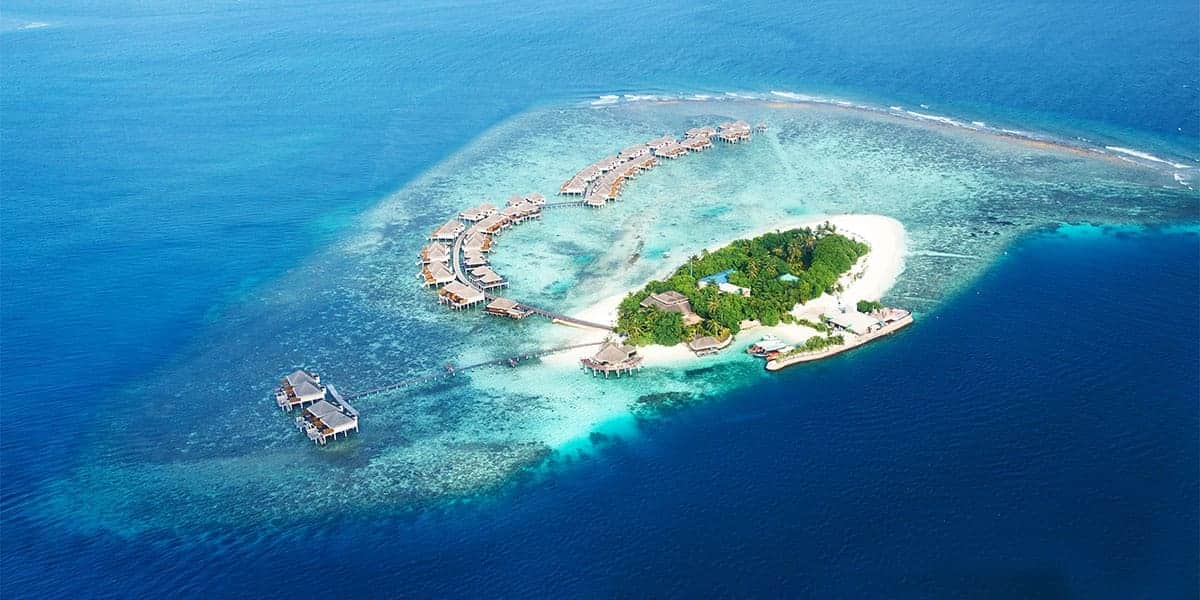 This Caribbean locale is widely regarded as the most expensive holiday destination of them all, and there is a good reason for this. You'll need to make your way to the US, but from there a private jet will collect guests and fly them to Nicaragua, from where a helicopter will escort sunseekers to the aforementioned Calala.
Once there, unlimited champagne will be provided (you'll have to pack your own OJ in your hand luggage for a glass of Christmas Morning Bucks Fizz), alongside invitations to take part in scuba diving, a private firework display, and unique meals prepared by Michelin star-awarded chefs. Calala Island also comes with a no-fly zone over the refuge, so you won't need to worry about family members finding out where you escaped to and crashing the party.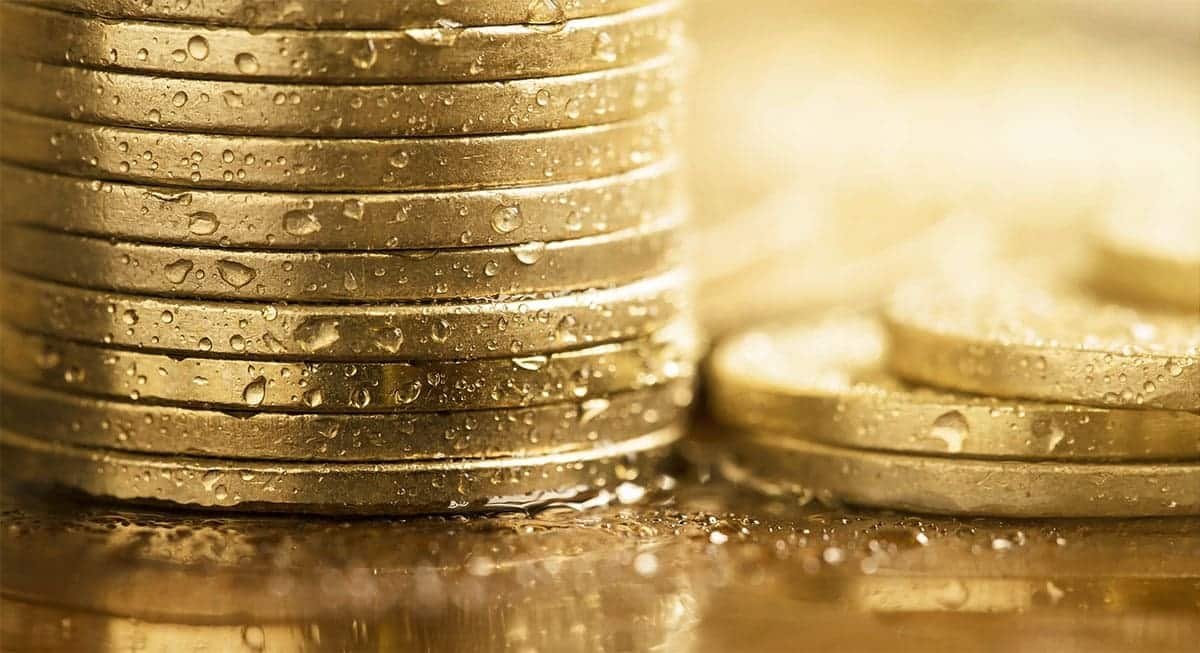 Of course, Christmas doesn't need to be expensive – spend the festive season with those that you love and surely your heart will be filled with love, no matter how empty your wallet may be. Let's be honest, though – if you have an open chequebook, you may as well make use of it to create the most memorable Yule that money can buy.