They say it's better to give than to receive, so for those who are looking for an ethical Christmas gift for someone they love, this article may help.
There's a growing choice available for those who want great gifts, but who also want to go one step further and help social enterprises and sustainability initiatives.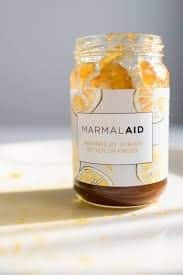 Here at Christmas.co.uk, we've done some searching and we have been really struck by Marmalaid which is marmalade inspired by Syria's bitter oranges.
It's a tasty treat at £3.50 from Able and Cole with £1.50 going to a charity helping Syrian aid projects for every jar sold.
And since plastic is regularly in the headlines, it's a good idea to give plastic waste a new lease of life.
That's where the super stylish rucksacks from Lefrik come into their own since they are made from recycled plastic bottles.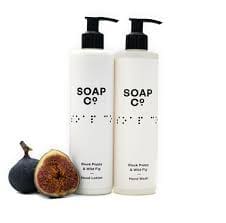 We also like a natural botanical body and bath oil from The Soap Co which is a social enterprise providing work and training for those who are disabled or visually impaired.
The eco-range uses sustainable flower gardens that have been created for bees to help create their ingredients.
If a natural body and bath oil strikes you as a great idea, then the rejuvenating face oil that is created from up-cycled berry seed oils will also impress.
The 100% natural vitamin rich creation called Berry British Sustainable Beauty Oil will delight.
There's also the increasingly growing popular Toast beer that's made with the bread that is thrown away by the UK's sandwich makers.
The beer is widely available and costs £1.80 from Tesco.
It's a great way to utilise food waste since the brewery uses the crusts that sandwich makers discard because they can't use them.
Also, for those who don't like to waste paper, it has probably come to your attention that there's very little in the way of recycled Christmas wrapping paper when it comes to wrapping your  ethical Christmas gift.
However, the Post Office is stocking a 100% recycled Christmas wrapping paper alternative, which is £2.39 for 6 metres of wrapping.
The issue of recycling Christmas wrapping paper is an important one because not all of it can be recycled.
Essentially, the wrapping paper that you use, if you scratch it up and it remains that way, then it can be recycled.
There's also a way to help reduce the amount of plastic we use by switching to solid bars of soap, which are an increasingly popular and environmentally-friendly alternative to using single-use bottles of shampoo, conditioner and liquid soap. These are available from Friendly Soap.
For those who like something unusual and want to make a statement, then upcycled refugee lifejackets that have been discarded on the beaches of Greece are available.
While the lifejackets are a recognisable symbol of refugees, one social enterprise in Holland is turning this waste mountain of lifejackets into computer bags and other accessories.
If you fancy an iPad sleeve, then you'll be helping refugees who've been taken on as part of a training and skills programme and enjoy a great ethical Christmas gift.
Also on the ethical clothes front, for those who want to reduce their environmental footprint and help reduce the environmental impact that comes from making clothes, then clothes and T-shirts are available from organic producers.
Most of these clothes makers also help with climate change emissions and refuse to use sweatshop labour.
For some ideas of an ethical stocking filler then, for example, there are some excellent organic socks from Greenfibres or ethical clothes from Know the Origin and Brothers We Stand.