If you would like inspirational ideas for unusual Christmas gifts for 2020, then the Christmas.co.uk team has been hard at work finding them for you.
Everyone loves a Christmas present that reflects careful thought but sometimes unique gift ideas at this time of the year really do go down well.
It can be a struggle finding the perfect gift, particularly gifts for dad, but there are fun gifts and some of these will be the perfect gift for the recipient – these ideas may also work for those who are searching for secret Santa gift ideas.
These Christmas gift ideas also make for a great stocking stuffer treats and unique Christmas gifts tend to become a conversation point when someone opens their gift.
It's unlikely you will find these ideas on anyone's Christmas wish list but they will make for a brilliant gift for someone you love or work with.
So, here are our unusual Christmas is 2020. Enjoy!
Personalised face mask covering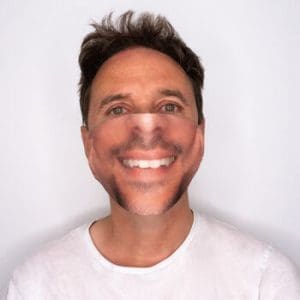 Since 2020 has been an unusual year, to say the least, and we still don't know if we will be able to meet loved ones on Christmas Day, how about a personalised face mask covering?
If you've been in a supermarket or shop and found everyone is wearing the same surgical type of mask, then these are a brilliant way to stand out from the crowd.
They also make you look normal, at least from a distance, so people will recognise you.
There's no need to follow the crowd to cover your face with a bland face mask.
You can buy a personalised face mask from Not On The High Street at £14.
Spreadable gin and tonic marmalade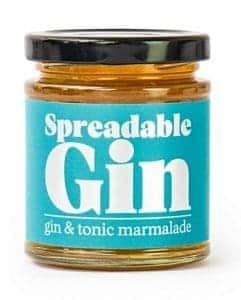 If there is a gin lover in your home, then this spreadable gin and tonic marmalade is a great gift.
While there are lots of whisky marmalades, this gin creation really is a tasty offering.
Though the Christmas.co.uk team is struggling to think of what it would work well with – we are open to suggestions!
If you want to spread your morning toast with a delicious gin and tonic marmalade, then this is a great gift.
It costs £10 from Oliver Bonas.
Stargazing experience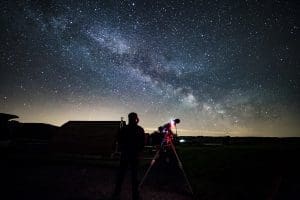 For an unusual Christmas present, why not consider a stargazing experience for two in dark sky Wales?
It will probably leave a lasting impression while visiting the Brecon Beacons Observatory.
You will have astronomers on hand to point out the celestial objects in the sky and answer any questions.
You don't even have to love stars and it is a great way to experience the magic of a star-filled sky.
The present costs just £50 from Virgin Experience Days.
If looking at stars isn't for you, then Virgin Experience Days have a wide range of other opportunities to enjoy.
Monthly house plant subscription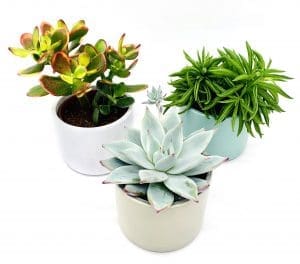 As unusual Christmas gifts for 2020 go, how about a monthly house plant subscription?
The offering from The Urban Botanist is a striking one for the plant lovers in your life.
Also, there is a growing trend to have house plants among the hip and the young, and also those who have had plants all their lives.
The Urban Botanist says that the house plants they supply are suitable for those who say that every plan they get dies – this will not happen, apparently.
The subscription costs £85 for three months, and up to £300 for 12 months.
The offer includes a cacti monthly subscription, a succulent monthly subscription and a 'surprise' monthly subscription and includes a unique ceramic pot.
Libreria book subscription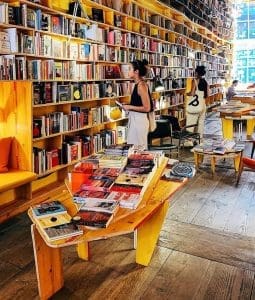 While on the subject of subscriptions, how about subscribing for a unique book every month?
This book subscription is a festive gift that keeps on giving, and the Libreria offering at £12.49 a month may be the ideal gift for the book lover in your life.
The subscription will see the recipient enjoy a mix of non-fiction, undiscovered fiction and poetry.
This is a great way to access books that broaden the mind and explore new ideas.
Stormtrooper decanter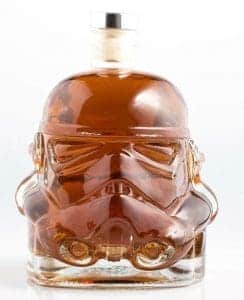 Do you have a massive Star Wars fan in your life? And do they like spirits, such as whisky?
If so, then the Original Storm Trooper decanter from I Want One Of Those could be the ideal gift.
It's on offer for Christmas at £12.99 and is a great addition to any barware collection.
It is made from super flint glass and will be a conversation starter whenever it's brought out.
Grow a bonsai tree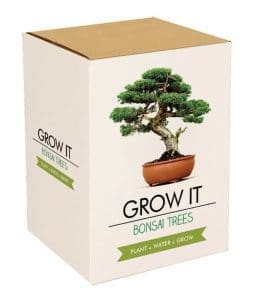 The I Want One Of Those website also has a great selection of children's presents, including a bonsai tree growing kit.
The kit costs £11.99 and comes with instructions, plant pots and seeds.
The bonsai tree growing kit contains packets of mixed bonsai seeds and starter growing pots.
For those children with green fingers, then they may successfully grow more than one bonsai tree.
Two mini portable speakers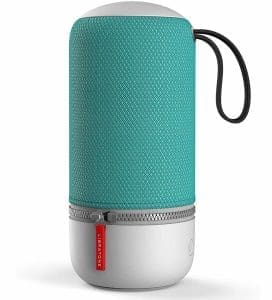 This great creation by Libratone is also available from I Want One Of Those in their festive present offers for women.
It has been reduced to £84.99 and contains two mini portable wireless speakers and it also has Amazon Alexa functionality.
The speakers zip together and the compact offering is easy to carry around – though the speakers themselves are very loud.
With Amazon Alexa, the recipient will be able to request songs to be played and also check the weather and even ask questions.
There's a responsive touchpad with the ability to set five preset radio stations and playlists and the speakers also pick up mobile phone calls too.
Portable wood-fired outdoor pizza oven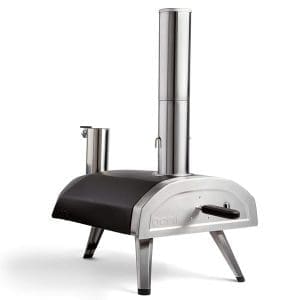 Picnics and trips to the beach will never be the same again with this portable wood-fired outdoor pizza oven from Ooni.
It costs £229 from Cuckooland.com and is a great way to create pizza in just one minute.
The kit weighs 10 kg and comes with recipes and tips.
Everything fits together neatly and it's easy to take apart and carry the various places.
It's an unusual festive gift for someone who likes showing off with something unusual when conjuring up outdoor meals.
Modern nose-shaped glasses holder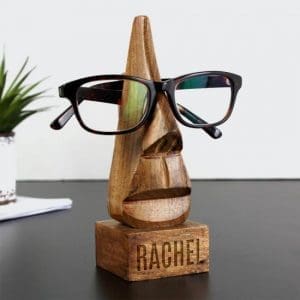 Under the heading of 'unusual Christmas gifts I never knew I wanted' is the personalised wooden nose-shaped glasses holder.
It costs £20 from MenKind and can be supplied with a name of up to 12 characters.
Carved from acacia wood, the holder and will be an unusual desk ornament for the glasses-wearer in your life.
This is a great present for that person who is forever losing or misplacing their glasses because they will always know where they will be!
Giant personalised face cushion
We've mentioned having a personalised face mask as part of our unusual Christmas gifts listings  – but how about a giant personalised face cushion from Monster Cushions?
It costs £21.99 from Firebox and you can add your face – if you think this would make a great gift for someone else – or you could get a loved one's face added to the cushion.
Again, it's an unusual festive gift that will be something of a conversation starter when it is unwrapped on Christmas Day.