Who wants an unwanted Christmas gift? It's happened to all of us. You've opened a Christmas present in front of friends and family and had to pretend how impressed you are with what you have been given.
Through gritted teeth, you have said how much you love it – while simultaneously wondering how you can get rid of it.
We have all received dodgy musical socks, a gift card from a retailer we simply don't like or a woolly hat we will never wear.
So, what should you do next?
Here, the Christmas.co.uk team look at the best time to return your unwanted gift, what your rights are for return policies, gift cards and reselling it.
Average value of an unwanted gift
According to a survey by the Money Advice Service, around one in three of us receive presents that we have either not used or didn't want.
This means stashing these unwanted presents at the back of the wardrobe or in the loft, where they are soon forgotten about. However, this could be an expensive mistake when every retailer will have a returns policy.
This is particularly the case if the present was bought online because the retailer must, by law, offer a returns policy.
You should also act quickly, so you don't forget about the present but also meet any timescale of the retailer's policies.
GoCompare, the price comparison website, says its research found that four million people returned presents last year worth £143 million.
The good news for those wanting to return an item is that you will probably be successful, even without a receipt.
The firm's Matthew Sanders said: "Most retailers will relax their returns policy making it easier to return the unwanted items."
The survey highlights that 55% of people had no problems taking back an unwanted gift and 13% had been told by a retailer they could not get a refund or exchange without a receipt.
Your rights when returning a Christmas present
So, what are your rights when returning a Christmas present? It's important to appreciate your consumer rights and here we explain what they are.
A high street retailer is under no obligation to accept a non-faulty return. This was an issue, according to the GoCompare survey, for 45% of those who tried returning a present that was not faulty were unsuccessful.
If the retailer does have returns policy, then you must abide by it. Check their website or the back of the receipt to see what the timescale is for returning the unwanted item.
Return policies differ between retailers. You may not be able to claim your money back. Though the retailer may offer cash or an exchange credit note or goods, so you buy something else from them.
Most retailers have a returns policy of up to 30 days and you may find that most of the big names will extend this period after Christmas.
You may also find that some retailers will offer a full refund if you return the gift within a few days of it being bought, but after that they may offer a credit note or in exchange for another item.
While retailers are legally under no obligation to accept returned goods bought in a shop unless they are faulty, in practice most large retailers and many smaller ones will take things without receipts, offering refunds or exchanges or credit notes for their equivalent value.
Steve Dresser is a director of advisory firm Grocery Insight and he says: "Often you'll find that retailers extend their returns period around Christmas.
"Things can get confusing when a sale has started and if items are returned without receipts and a sale occurs, the customer can end up with the lower amount."
A study by Satsuma Loans reveals what happens to our unwanted Christmas gifts and they found that:
13% are returned to retailers
21% are regifted
28% are donated to charity shops.
Also, London is revealed to be the busiest high street for returning gifts on Boxing Day, with 24% of people returning gifts. Satsuma reveals that it takes on average 10 days to return an unwanted Christmas present to a retailer.
What you need when returning a present
This is what you need when returning a present:
The receipt
You need a receipt to provide the proof of purchase or risk being turned away. A gift receipt or the actual receipt will enable you to exchange the item for something you really want or be handed cash.
A credit card or debit card was used
For those who have bought the present using a debit or credit card, then the refund will be applied to that account. This is an issue if you don't fancy the prospect of asking the person who gave you the present to get a refund and then hand you the money then you should ask for a credit note or an exchange instead.
It's important, wherever possible, to retain your receipt and any packaging when the present is bought.
You also need to appreciate that when you return an unwanted gift to high street shop that you won't be alone and it's likely that there will be a very long queue of other people returning unwanted presents.
If you need to return presents the best time will be soon as the shop opens and before 10am.
The best time to return unwanted Christmas presents to a high street retailer: as soon as possible.
Returning a present to an online retailer
If you are returning a present to an online retailer, then you need to act promptly.
The Money Advice Service found that around half of those who don't like their gift are unlikely to return an item with the retailer because it's too much hassle in posting the item back.
Also, around 84% of shoppers said they don't understand completely the retailer's return rules.
When you buy online, you have more rights because you're unable to check the product before you buy it.
The rules cover online shopping as well as those bought from catalogues or over the phone.
If you've been given a DVD, CD, or software then you need to be careful not to break the seal on the wrapping because you will be unable to return this.
This rule also extends to personalised items, tailor-made presents and perishable gifts. Also, toiletries, make-up and earrings cannot be returned for hygiene reasons.
Essentially, when buying online, you have 14 days from the day you receive the present to returning it. The retailer must then refund you within 14 days of them receiving the present.
It's always worth checking the retailer's website for any communication to see whether they have a longer timescale to returning gifts.
Royal Mail estimates that the returns of online purchases in particular will spike at 80% above the average rate of return parcels in December. In January, we are sending back computer hardware and electricals but 75% of the items we return are clothes.
The best time to return an unwanted Christmas gift that was bought online: within 14 days.
Returning an unwanted Christmas present without a receipt
For most people, having to smile thinly saying you love the present without hurting a person's feelings is an obstacle that everyone has to deal with.
However, an even larger obstacle is the fact you will not have a receipt for the present which provides the proof of purchase the retailer is looking for.
The best way of returning any unwanted present is to use a gift receipt so the item's cost is not revealed.
If you didn't buy the gift, or it came from a family member, then you need to ask for the receipt.
There's no doubt this can be a potentially awkward situation so you need to be honest and explain that you been given a present that you will not use.
My unwanted Christmas present broke
There's also another issue when it comes to unwanted Christmas presents and it is for those that break.
It's important to appreciate that everything sold in the UK must be of satisfactory quality, which means it should be as it has been described and fit for purpose.
The relevant law is the Consumer Rights Act and if your unwanted present does not meet the law's criteria, then you can return it for a replacement or refund. The Moneysupermarket offer a detailed explanation of your consumer rights in the UK.
More importantly, you have got up to six years after the present has been bought to legally return it.
However, the issue here is that it becomes problematic in trying to prove that your present is faulty and has not developed a fault through general wear and tear.
The best time to return unwanted Christmas present that breaks: immediately.
Unwanted Christmas presents: Gift cards
For many people, buying friends and family a gift card is seen as an easy choice. Not only are they easy to buy, they are ubiquitous in supermarkets and other high street retailers, and they don't need wrapping!
However, for those who don't like the gift card they have received, whether it's for clothes or an occasion, you need to bear these issues in mind:
The retailer could go bust
The big problem when a retailer goes bust is that the gift cards will no longer be valid. You may be refunded at some point via the administrator but don't bet on it.
Another problem with a gift card is that it can only be redeemed with the retailer it came from. You may find that the item you actually want is more expensive in their store than anywhere else.
According to the UK Gift Card and Voucher Association, the market for gift cards is worth around £6 billion every year. Unfortunately, around £300 million of that total being spent on gift cards will not be redeemed.
Recipients run the risk of not realising their card has expired and they can easily be lost around the home.
If your gift card is for an experience, such as micro-lighting, you may find it difficult to book onto.
Return a gift card
If you don't like the retailer of choice, then you should check the terms of the gift card, but it's unlikely they will be able to exchange it for cash.
Alternatively, you could use a website to trade your unwanted gift card such as Zapper but it's unlikely you'll get the face value, plus there will be selling costs, and you'll need to post it to the buyer.
Paul Lewis, the presenter of BBC Radio 4's Money Box says: "Many people are caught out by cards expiring after a year or two. It will be from the date it was purchased and not from the time the gift was given. Often there won't be a date on the card."
When to return a gift card: immediately.
Reselling an unwanted Christmas gift
There is another solution that is growing in popularity and that is to resell your unwanted Christmas gift.
And since half of us believe that returning an unwanted present to an online retailer is too much hassle because it means repackaging it and then posting it, then selling it for cash is easy.
And according to one Mintel report, nearly 6% of those who received an unwanted gift went on to sell it on eBay.
This means that you don't hurt the feelings of the person who gave you the gift and you get cash to spend on something you do want.
The best time to return an unwanted Christmas present you want to resell: never!
Where to resell your unwanted present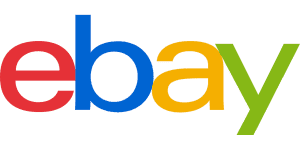 The King of Christmas reselling sites will be eBay and if you check activity from early Christmas Day, you will see loads and loads of new listings from disappointed Christmas present recipients.
It may be that you can pick up a bargain while listing your present from another disappointed gift recipient.
For those who may not know, eBay is free to register with and there are, on average, around 14 million auctions taking place at any one time.
Essentially, if you want to resell your Christmas present quickly, then this is the platform to try.
In 2018, a staggering 74 million items were listed on eBay as Christmas wrapped up. The online auction site says that December 28 is the 'prime time' to list unwanted items and earn extra cash.
Dubbed as 'Boxing Up Day', eBay's sales peak between 6pm and 7pm with a quarter of British sellers admitting to having £483 worth of unwanted gifts stashed away.
The most in-demand items are mobile phones, home appliances, computers, video game consoles and shows.
A spokeswoman for eBay says: "Between Christmas and the New Year is incredibly busy with listings and Boxing Up Day is the prime time to list unwanted items."
While you can list up to 1,000 items for free every month, it will cost 10% of the winning bid and this amount goes to eBay.
You can opt for other features to help your unwanted present to sell such as scheduling when your product will be put up for auction or adding photographs.
Thankfully, eBay, publish a guide to selling items on its site.
However, to receive the money once you have sold your unwanted Christmas present on eBay, then you'll need to accept payment via PayPal.
There are lots of advantages for using eBay, but there are also some big disadvantages including their selling fees can add up but you will be reaching a lot of people keen to buy your present.
Alternative reselling sites for your unwanted present:
eBid
eBid is a competitor to eBay and works in much the same way.
Amazon Marketplace
An increasingly popular site, Amazon Marketplace allows you to sell up to 35 items a month for free. There will be a 75p cost when you accept a bid. There are other fees as well as so it's worth checking out the terms and conditions for Amazon Marketplace.
Gumtree
Gumtree has been around for a long time and is an online classified website. It's free to list an item, though you'll need to arrange how the item will be exchanged with the buyer.
Facebook Marketplace
With a bold ambition to rival online sites such as eBay, it may be worth looking at Facebook Marketplace.
You can also use their smartphone app to sell and buy items locally.
It's a busy site with lots of local listings and like every other online marketplace, the real skill is cutting through the noise and getting people to see your unwanted Christmas gift advert.
This is the guide to selling on Facebook Marketplace, though this 'crash course' from MoneySavgingExpert is worth a read and explains why this platform is taking over from eBay.
Be aware that while selling is free and the audience is huge – local groups are run by volunteers and Facebook won't get involved if there is a hitch between sellers and buyers.
Recycling
Rather than throwing your gift away, you could always use recycling sites such as Freecycle and Freegle – which enable you to advertise your present and then someone comes to your home and takes it off your hands. The recycling communities are strong, so expect a lot of interest. This is better than throwing out unwanted items because the sites encourage the reusing of goods, even unwanted Christmas presents. The sites are free to use.
Swapping
Years ago, children of a certain age could use the services of the TV show 'Swap Shop' but now with the Internet it is just as easy to swap your unwanted present.
There are various community swapping events taking place around the country and you could use sites such as swapz.co.uk and Swishing.com.
If you've been given the same book twice all it's something you're unlikely to read, the can swap it with others in the same situation on bookmooch.com.
Charities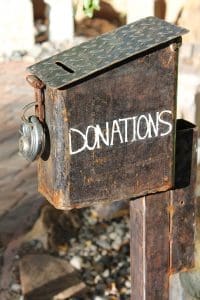 Keep an eye open for a charity launching a campaign to receive your duplicated or unwanted Christmas gift.
For example, Barnardo's runs its 'Shift that gift' campaign which begins every Boxing Day to encourage us to hand unsuitable present to its charity shops. It's a great idea and they will be keen to receive it.
The chief executive of Barnardo's, Javed Khan, said: "When you get an unsuitable present, it can be awkward as you may not know what you should be doing with it. Instead of throwing it away or leaving in the back of a cupboard, donate it to Barnardo's where you will make a real difference."
Don't forget too that hospices and hospitals, are always looking for items such as books and DVDs as well as clothes and they will be grateful for any gifts you hand over. The present must be in good condition, though.
Regifting
We have left this option until last because the route of regifting an unwanted Christmas gift is fraught with various issues. It's a quite popular choice and the insurance firm Policy Expert says that one in four of will regift an unwanted present
However, regifting a present is a risky choice because you'll need to keep an eye on who you are regifting your unwanted Christmas present to.
Firstly, you need to ensure that when you do regift the item that you give it to someone who actually wants it – or you run the risk of continuing a vicious and unwelcome circle that may see your unwanted gift being re-gifted to the person who gave it to you in the first place. Cue red faces on the next Christmas Day when this is likely to be raised as an issue.