A psychologist says that stores that are playing Christmas music weeks in advance of Christmas – some start in October – can have an adverse impact on the mental health of those hearing it.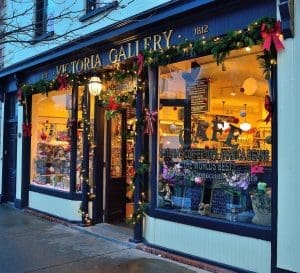 It's a controversial subject, with many people enjoying festive tunes as they shop or listen to the radio, but for retail workers being surrounded by the same festive songs on a regular basis may have a detrimental effect.
Essentially, the argument boils down to the fact that after some time people have to work hard trying not to hear what they are hearing and this can lead to other problems.
That's the view of Linda Blair, who spoke to Sky News.
'Tune out Christmas music'
She explained: "People who work in shops in the run-up to Christmas will have to tune out festive music because if they do not it will stop them from focussing on anything else.
"You simply spend all your energy in trying not to hear what you are hearing."
She added that there is a psychological phenomenon that makes a listener develop a liking to things after been exposed to them for some time, it's known as the exposure effect, for those who listen to festive music in the run-up to Christmas then they will experience the opposite effect.
Essentially, we cannot listen to festive songs without associating the music with Christmas and that may come with other stressful issues such as worries about work and money and other family anxieties.
In another interview, Ms Blair said that while there has been no research on the impact of Christmas music being played in stores, there are studies on the impact of music generally.
'Music has a powerful impact on shoppers'
She says: "Music has a powerful impact on shoppers and on all our senses. So when songs are properly targeted and when a shop is giving its customers what they are expecting to hear it really does work to get people buying stuff.
"If you play classical music in a wine shop, then sales will increase and if you play romantic music in a florists, then their sales will go up."
She adds that stores need to ensure that they vary the music and it isn't being played too loudly but generally shops need to match the music they play to their customers' tastes.
The issue at Christmas is the brain processes will look to process the music emotionally and not rationally.
This means that people will associate songs with past events in their lives and have a negative reaction and Christmas music produces the strongest of all those reactions.
For most of us though, the sounds of Christmas add to the joy and excitement of the festive season.
What do you think about the Christmas music being played in stores? Let us know at Christmas.co.uk.