How to dine like Royalty: Christmas dinner components that have earned the Royal Seal of Approval
Formed in 1840, the Royal Warrants of Appointment are a mark of prestige. They are given to suppliers of goods or services who provide for the royal households. Royal warrants are awarded to those who have been trading with the households of HM the Queen, HRH the Duke of Edinburgh or HRH the Prince of Wales for at least five years. They have become a badge of honour, associated with luxury and class. At present, there are around 800 Royal Warrants, crossing all manner of industries and awarded to individuals and global companies alike.
So, if you're looking for Christmas dinner ideas that are sure to wow your guests, here are some of the Christmas dishes that have earned the royal seal of approval.
The Turkey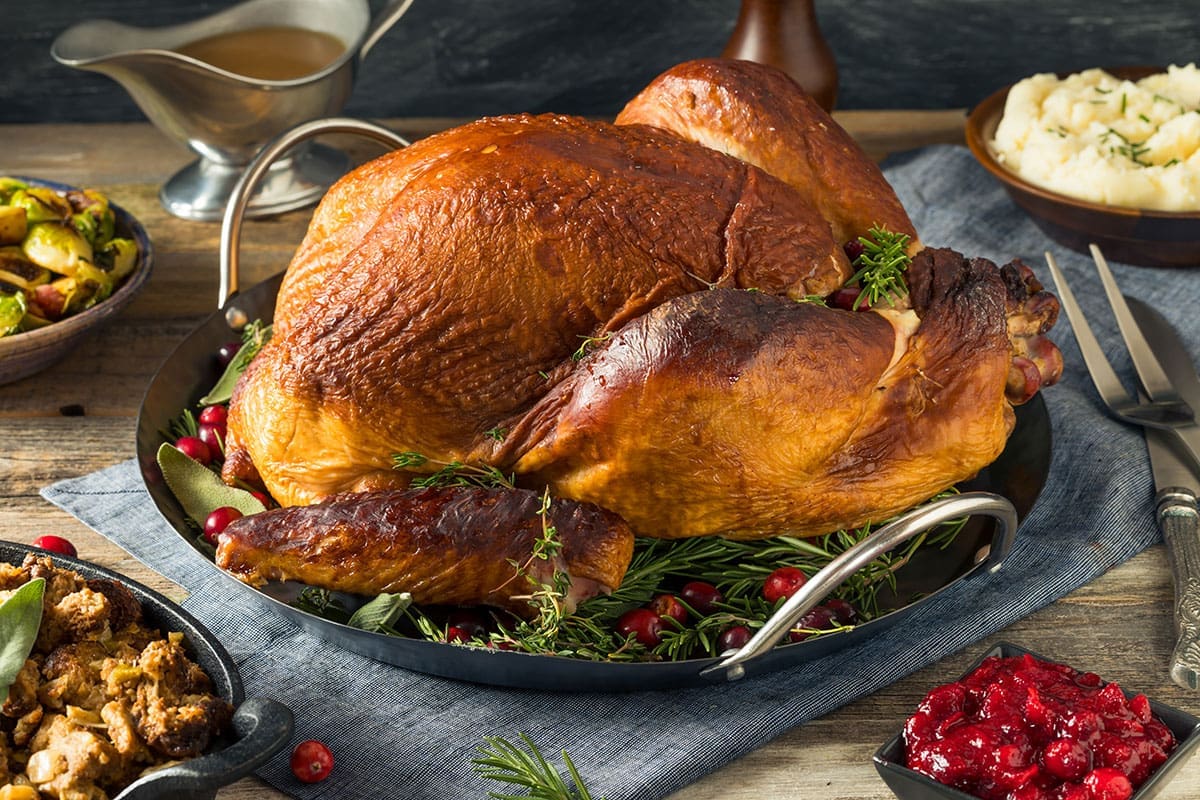 As big fans of tradition, it comes as no surprise that the meat of choice for Christmas lunch in the royal household is turkey. Every year, the royal family tuck into a prized bird from a local farm, Godwick Turkeys. This family-run venture has been in business for over 50 years, having garnered a reputation over the years for their delicious, high-quality offering. In the royal household, the turkey is carved in the dining room by the head chef, who is then presented with a glass of whisky to have a toast with the Queen. So, if you're looking for where to get the best Christmas turkey, perhaps give this royal favourite a try.
Eggs Drumkilbo
Loved by the Queen Mother, Eggs Drumkilbo was often found on the royal family's Christmas dinner menu. Since she passed, it is reported that the dish is no longer made by the royal kitchens. If you're looking for a blast from the past, this Scottish dish comprises lobsters and shrimp, tomatoes and eggs, and plenty of seasoning. Tabasco sauce can be purchased from the well-known Mcilhenny Company, while Noble Foods promise to provide the best fresh eggs. Interestingly, all tomatoes used in the royal kitchens must first have the seeds removed so they don't accidentally become lodged in anyone's teeth. Will your guests be receiving the same first-class treatment?
Gleneagles Paté
No cold table is complete without a terrine or paté, which is why the likes of the Gleneagles Paté, is often served as part of the Christmas day buffet. Boasting distinct layers of salmon, trout and mackerel from Scottish Warrant Holders Keltic Seafare, this smoky dish is particularly well-liked by the Queen herself. So, if you're looking for delicious Christmas dinner ideas, why not give Gleneagles Paté a try? Perhaps your dinner guests will adore it, too.
Stilton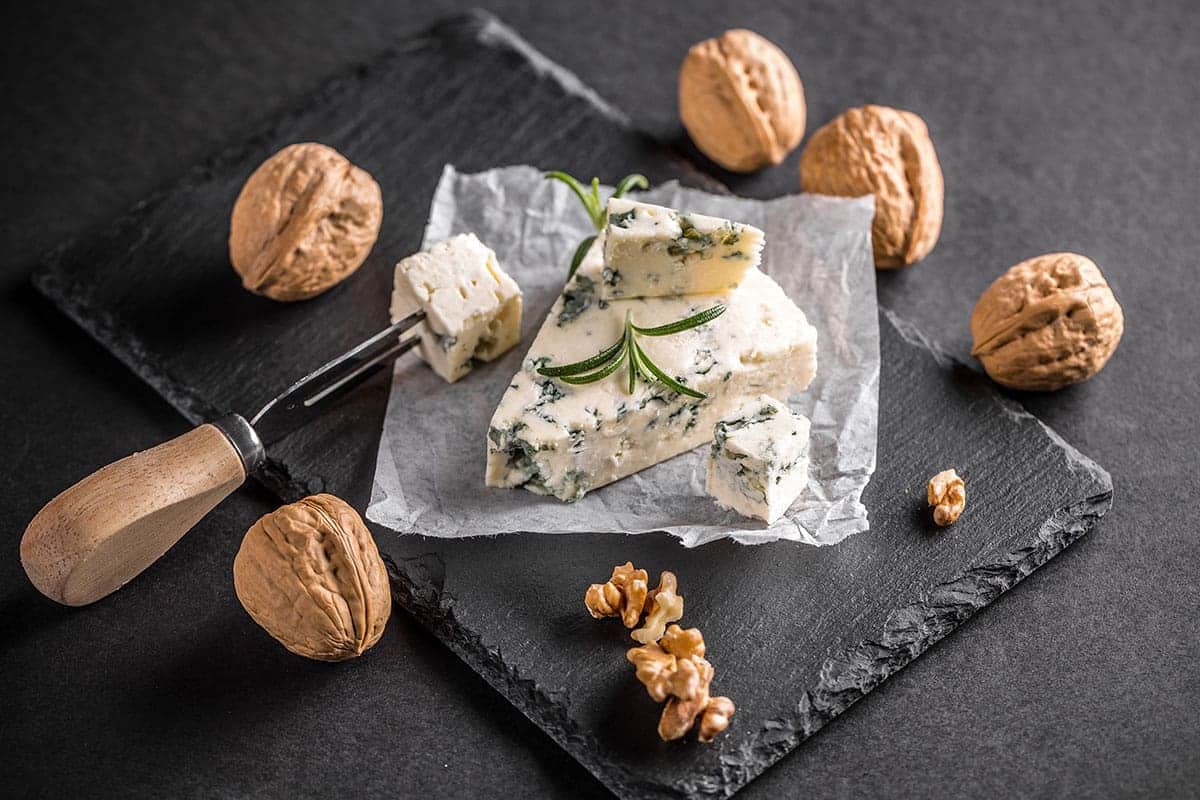 This flavoursome blue cheese is popular among the blue bloods, with a whole wheel of Stilton served to the royals during the evening buffet on Christmas day. If you're also a fan of Stilton, why not replicate the royal recipe and invest in a whole wheel from Cheesemongers Paxton & Whitfield, who have held an impressive seven Royal Warrants since 1850. After purchasing your wheel, carve out the centre and fill it with one of the Queen's favourite tipples, Taylor's Port. The alcohol turns the cheese rather soft, making it easy to spread over crackers – and delicious too.
Yule Log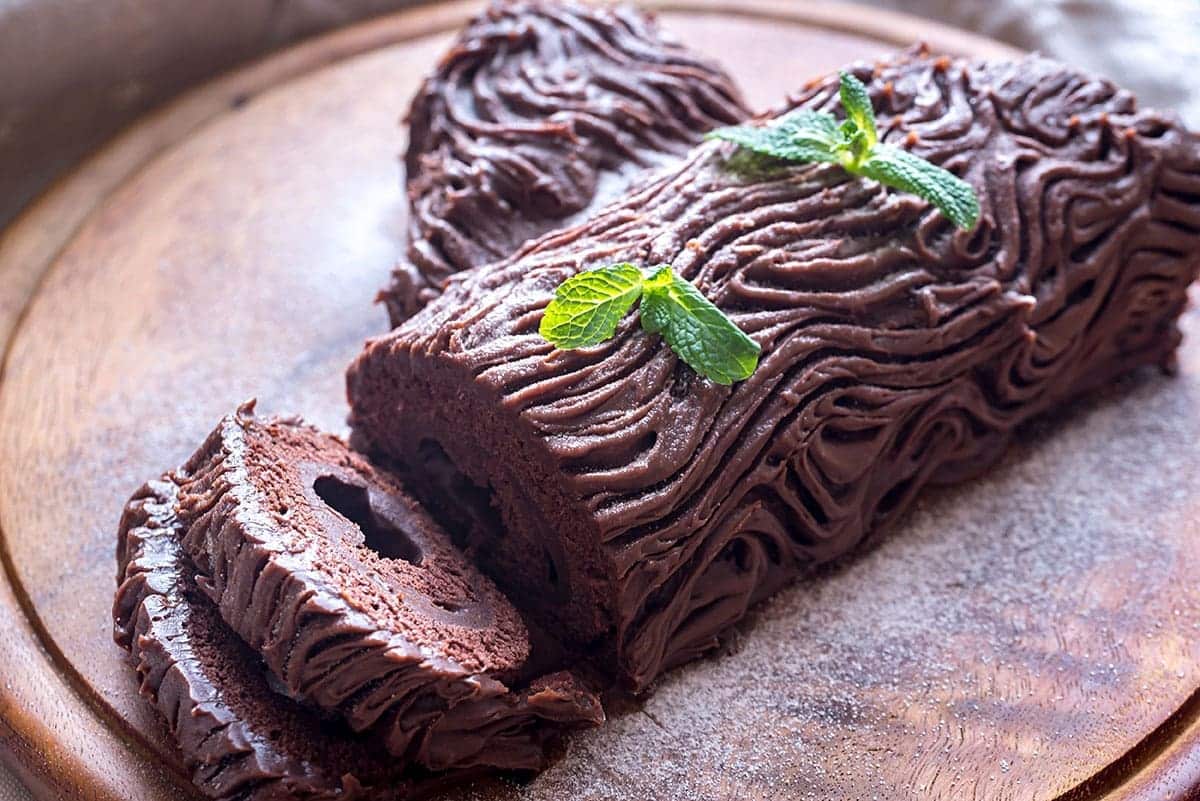 For pudding, the Queen has been known to eschew Christmas pudding in favour of a Yule Log. A festive take on chocolate birthday cake, it is well-loved by confessed chocaholic, HRH Queen Elizabeth II. The Yule Log recipe used for the royals can be found in cookbook Eating Royally, written by former royal chef Darren McGrady. For a truly authentic taste, make your Yule Log with chocolate from Carbonnel et Walker, who opened a confectionary house in London under encouragement from King Edward VII himself.
Christmas Cake
During afternoon tea, Christmas cake is served to those around the royal dining table, as well as to the children who dine in the nursery. A lovely, fruity cake can be made using dried fruit from Warrant Holders Whitworths, and topped with royal icing (of course) and marzipan from Liverpool-based almond purveyors Renshaw.