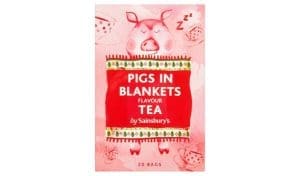 Christmas is often a time when we try new or unusual food and drinks, but pigs in blankets flavoured tea?
This is the new flavour dreamt up by the boffins at Sainsbury's as part of their latest festive offering.
They have also conjured up the idea of Brussels sprout flavour tea.
The supermarket says that these are special Christmas products launched with tea lovers in mind and they are causing quite a stir.
The Brussel sprout flavour tea is made with green tea and actual Brussels sprouts.
Obviously, this tea will have a love it or hate it taste.
Pigs in blankets flavour tea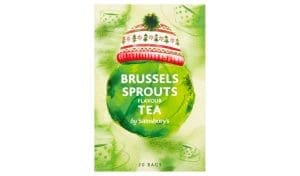 For those who like the sound of pigs in blankets flavour tea, then this is created with the flavours of sage and rosemary.
For many people, these unusual and yet quirky teas may provide the ideal stocking filler for someone you love or who is simply a drinker who can get to enjoy these teas in the run-up to the festivities.
The price of the teas is £1 for 20 teabags.
Walkers unveils its special Christmas edition flavours
Meanwhile, popular crisps maker Walkers has unveiled its special Christmas edition flavours.
They too have opted for the traditional festive favourites of pigs in blankets and Brussel sprout flavoured crisps.
Perhaps they will make an ideal accompaniment for Sainsbury's strange flavoured teas.
Walkers have also added glazed ham flavour to their Christmas line-up which also includes turkey and stuffing plus cheese and cranberry
The crisps are available as multipacks, there are two of each flavours, which are available at £1.50 from 15 October.
Here at Christmas.co.uk we are sure that there will be even more quirky festive flavours being unveiled over the coming weeks.