If I had my way my family could scrap our traditional Christmas dinner. I don't need juicy turkey, tasty stuffing or crispy salty roast potatoes. Just give me a whole plate of pigs in blankets and I'll be happy.
I don't know why I don't eat them all year round I love them so much but it would just feel wrong to eat them at any time other than Christmas.
Pigs in blanket lovers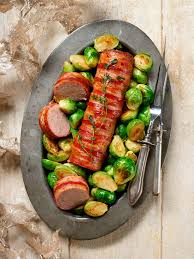 Imagine my delight when I discovered that budget friendly supermarket Aldi have become the darling of pigs in blanket lovers everywhere by announcing the launch of a foot-long version, 12 inches of pure joy right there. They are £2.99 for a pack of two and are available from early December which is great news for my taste buds but bad news for my waistline.
The menu possibilities are endless. Pigs in Blankets and chips with a salad (yeah, right!) and my personal favourite of a Pigs in Blanket hotdog with a little dash of mustard and some fried onions. I'm drooling already!
Turkey and Pigs in Blanket sandwich
So, what do we do till December? Well, I found the very yummy Turkey and Pigs in Blanket sandwich on sage and onion bread in Marks and Spencer the other day. It is totally delicious and best of all M&S donate a percentage of the sales to Shelter, a charity that will do their best to make sure the homeless are looked after throughout winter and especially at Christmas time.
Pigs in blankets in the UK date back to the 17th century
Pigs in blankets in the UK date back to the 17th century and refer to a sausage, usually a chipolata, wrapped in streaky bacon and served up as an essential part of a Christmas dinner. In the US the 'pig' is wrapped in a 'blanket' of pastry and is similar to a sausage roll, they are more of a convenience food and the first recipe for them appeared in a Betty Crocker recipe book from 1957.
The age of the 'proper' UK version suggests that we are doing pigs in blankets right and everything else is just a poor imitation.