If you are tempted by the sound of picking up some great bargains, then these tips for Black Friday shopping success will be crucial.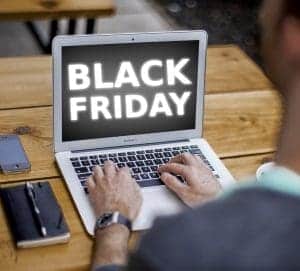 These tips will help ensure that you will pay the lowest price possible for the best products during the Black Friday sales.
And to find the best Black Friday offers from online retailers, you need to be prepared.
Both Black Friday and Cyber Monday have grown in popularity and these top tips to find the best deals will enhance your shopping experience.
You will find an online shop that offers what you want, at the best price.
Here is the Christmas.co.uk guide for Black Friday shopping success.
Research before you shop
While it's tempting to spend a fortune on prices that appear to be very low, you need to be careful.
You should research carefully the products that you want to buy beforehand so you are not wasting money buying those goods you don't need.
Also, research shows that nearly 20% of Black Friday shoppers have not read any reviews of the products that they bought.
You should read reviews, shop around and be prepared to move quickly when you find the bargain you want.
Stay clear of unusual brands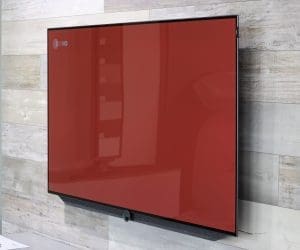 There's no doubt that when searching for tips for Black Friday shopping success you may be tempted to buy products on price alone.
However, you need to be wary of any unusual brands, those are the ones that you've never heard of.
We all know that Sony and Samsung make quality TVs, but what about other brands such as Blaupunkt and Polaroid?
While their TVs may claim to be HDR or 4K quality, it doesn't mean that their products will be as good as the better-known brands.
Granted, they may be very cheap but there's a reason why household names become very popular and why some brands only appear in sales.
Always check the reviews for a brand you've never heard of to see whether it's worth buying.
Shopping for technology
Having mentioned TVs, you also need to be aware of the lifecycle of any technology goods.
This reason is two-fold: some older technology will be cheaper than the shiny new stuff but that doesn't mean it is not as good.
Again, doing your research will reveal that the item will meet your needs and will last for years.
The other issue is that the older technology may be being sold off cheaply by a manufacturer because it is simply out of date. Be aware when this happens.
Research price history
You may be tempted to dive in and buy an item that you think is a cracking bargain, and then realise that it is not cheap at all.
Indeed, one consumer rights' magazine found that in 2019, around 85% products being sold in Black Friday 'sales' had been sold for the same price or less by retailers in the six months beforehand.
There are some useful tools available online to help you check how much a particular product has been sold for previously and you can then work out whether the sale price is a bargain or not.
We detail below some of the websites offering this price research and how you can avoid any potential fake Black Friday deals.
---
Tips to avoid a fake Black Friday deal

It's too easy to get caught up in the excitement of searching for particular products that you find in a sale.
However, how do you know whether a special offer is what the retailer claims?
The short answer is, that you do not.
There's a lot of hype around Black Friday sales with retailers offering shoppers the belief that every offer is a genuine one.
Indeed, many people who are buying into the Black Friday mayhem believe that a retailer is slashing their prices to an unbelievable low level for just one day.
Research proves that is often not the case. You will need to:
Check the product price
If you have found a product you want to buy in a Black Friday sale, then do some extra research.
This means visiting other retailer websites to see whether the same item is on sale for less.
Checking a product price history
We mentioned earlier in this article that shoppers do not always know whether the product they are buying is actually cheaper than it was previously.
Fortunately, there are some excellent websites to help you find out what the product price history is. They are:
This is an excellent website aimed at finding deals on Amazon. The site is easy-to-use and highlights what the Amazon price for a particular item is – and also for a third-party new price, and a third-party used price.
Another worthy website that is easy-to-use. Simply enter the product or category you are interested in and PriceSpy will return a list of goods on Amazon, eBay and other stores along with their prices.
Another easy-to-use website to find out how much something costs elsewhere is PriceRunner. It's also easy to compare prices between retailers for a particular product.
Do not trust the 'was' price
Lots of Black Friday deals will tell you that a particular product 'was £x – now £x'. But can you believe them?
Let's face it, all retailers will broadcast their savings to grab attention and help influence a potential customer.
One trick an online shop may try is to highlight the recommended retail price from months ago and not the current or most recent price. This will highlight a potential saving – but it might not be less than the item was the week previously.
This is a good reason for checking a product's price history.
---
List the retailers
There are some issues when searching for Black Friday deals, and that is when their website becomes overwhelmed with bargain hunters.
This is when the website will crash, or you may find that a particular product sells out quickly and you've missed your chance.
This means you really should think about the products you want to buy and have a pre-prepared list ready with all of the items and stockists.
This means you can strike early and find the goods that you want to buy – before the site hits problems.
Retailers who will match prices
One of the joys of shopping on Black Friday is not only finding a great deal, but having another retailer match it.
This is worth checking to see if the price really is the best, or whether you prefer shopping with a particular retailer.
Among those that may match prices from other retailers' Black Friday deals include Currys and John Lewis and Partners.
However, you will find that they will exclude those online-only retailers from their price promise, such as AO.com and Amazon.
Consider creating an online account
If you have a favourite retailer, it is worth considering creating an online account for your Black Friday shopping session.
The aim here is to enable you to get in and out of the online shop as quickly as possible.
That's because many websites will slow down because of their traffic and the most popular deals will quickly sell out.
When you create an online account, it is a good idea to add your shipping details plus any payment information so you can then complete a purchase quickly.
Having to delay a purchase while you add these details means you run the risk of a particular product selling out before you can finish completing the information.
Prepare a wish list
When researching your Black Friday deals, it is worth creating a wish list of the items you are interested in and which retailer has them.
The reason for doing this is that it will be easy to see when the product price drops and you won't have to search a website to find items that you want in a bid to see whether the price has fallen.
Basically, you just log into your account, have a look at your pre-created wish list to see if the price has fallen since you created it – and then buy it if the price has dropped.
It's a simple but effective trick.
Start Black Friday shopping earlier
Along with many Black Friday deals starting on the day itself, it's worth shopping around beforehand to see whether there are any promotions running before the big day.
That's because many retailers are looking to sell their goods and you may find that the items you want have already sold out before their Black Friday sales event.
Some retailers will run Black Friday deals throughout November, so always check.
Earn cashback on your Black Friday deals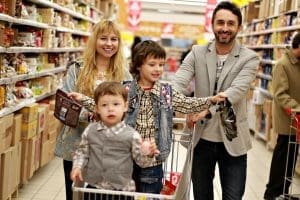 It's not just about spending money, particularly on a big purchase, on Black Friday.
It's always worth checking to see whether you can get something back when you do splash the cash.
You could sign up with cashback sites such as Topcashback or Quidco.
If you do a lot of online shopping, then these are good sites to use.
For example, TopCashBack says it has more than 15 million members who are saving hundreds of pounds every year with 5,000 online retailers.
Quidco is probably better known and it offers cashback on a range of purchases with 4,500 top brands including Just Eat, eBay and Vodafone.
The returns policy
It's always worth checking the retailer's returns policy of any online shop you use among any tips for Black Friday shopping success.
When you buy in-store – and if the retailer has a returns policy – you can only return a non-faulty item or goods for a refund or an exchange.
You will have more rights when buying online and you have 14 days to cancel an order from the date of delivery, and another 14 days to return the item to the retailer for a full refund.
Most retailers will be offering extended return periods on Black Friday and up to Christmas.
Always check their returns policy to ensure you can get an exchange or a store credit – or have a refund.
Save money on delivery fees
Another way to save money on Black Friday deals is to order something and rather than paying to have it delivered, you can pick it up later.
For example, some retailers will hold a product for up to seven days, including the likes of Argos.
Essentially, you can order something online then collect it when the shop is quiet.
You also save money on not having to pay delivery fees.
Cyber Monday shopping
Finally, while everybody knows about Black Friday, it's also worth considering shopping on Cyber Monday.
Traditionally, Black Friday was aimed at those who were visiting shops on the High Street, while Cyber Monday was aimed at those who were shopping online.
Today, many of us spend time shopping on the Internet which makes Cyber Monday an interesting prospect.
You may find that some retailers, particularly those offering electrical goods such as computers, will hold back some goods for their Cyber Monday sale.
This means that if you were frantically searching on Black Friday for a particular product and found it was sold out, it's worth checking on Cyber Monday to see if other retailers have it in stock.
Tips for Black Friday shopping success
Hopefully, these tips for Black Friday shopping success will help bring you the joy of finding and buying a genuine bargain for a loved one from a retailer.
You will have to keep your wits about you to ensure you are not paying more than you should do, and certainly not paying more than an item was being sold for previously.
The key to shopping success on Black Friday, and also on Cyber Monday, is to be prepared and have a list of items that you want, along with a list of potential retailers.
Also, do some research beforehand and then start shopping early.
Be prepared for a retailer's website crashing or operating more slowly than usual, but by being diligent, you will find the Black Friday sales to be the shopping success you want.