For those who like to take a trip down Memory Lane, then the list of bestselling Christmas toys over the past 45 years has been revealed but how many of these can you remember?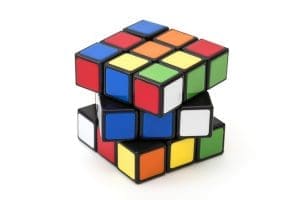 The list has been put together by Argos to coincide with the unveiling of its Christmas toy catalogue and after launching in 1973 the store offered the UK's children popular favourites such as Lego, Furbies and the Rubik's Cube.
So, for those who grew up in the 1970s, they may remember popular items such as Star Wars figurines and Stretch Armstrong.
Fast forward to the 1980s and 1990s, then we have the appearance of Barbie, Cabbage Patch dolls and Tamagotchis.
Into the noughties and it's the appearance of electronic toys such as the Xbox 360 as well as BMX bikes.
It's worth remembering that some of these toys are still available, though they tend to be pricier today than there were back then.
Argos guide to the bestselling toys
Here's the Argos guide to the bestselling toys:
From 1973: Shrinky Dinks, the Risk board game, followed by the Othello board game, Stretch Armstrong, a BMX bike, Dungeons & Dragons and in 1979, Star Wars toys.
From 1980: Hungry Hippos, Rubik's cube, Lego train set, Strawberry Shortcake, Cabbage Patch dolls, Transformers, Laser tag, Sylvanian families, Ghostbusters Proton Pack, Optimus Prime.
From 1990: Teenage Mutant Hero Turtles action figures, Gameboy, Barbie, Thunderbird's Tracey Island, Power Rangers action figures, POGs, Toy Story Buzz Lightyear figure, Tamagotchi, Teksta the Dog and Bob the builder.
From 2000: Furby, Who Wants to be a Millionaire boardgame, Bratz dolls, Beyblades, Robosapien, BMX bike, Xbox 360, Nintendo Wii, In the Night Garden Iiggle Piggle, High School Musical dance mat.
From 2010: Go Go/Zhu Zhu hamsters, Leapfrog LeapPad tablet/Electronic Test Tube, Skylanders Giants/Nerf gun, Furby Boom, Frozen snow globe, Barbie Saddle n Ride/Star Wars electronic light sabre/Pie Face, Hatchimals and Cozmo.
Best-selling Christmas toys predicted for 2018
The best-selling toys predicted for 2018 include the Poopsie Unicorn Slime Surprise – as weird as it sounds – which is a magical unicorn doll which poops glittery slime after being fed.
Other potential big sellers include Paw Patrol fire rescue truck, an interactive robot and Lego City arctic mobile exploration base.
The Argos list of best-selling Christmas toys 2018 also includes:
Fingerlings Untamed T-rex/Direwolf/Untamed Dino Cage
My Lovely Unicorn 12V Power Ride On
Vtech Fantasy Unicorn
Nerf Laser Ops Two Pack
Tiny Treasures Sleepy Doll
Treasure X 3-Pack Chest
LOL Surprise Tots Innovation Doll
Unicorn Hugs
Everything to do with unicorns proving to be popular
Obviously, Christmas toys in 2018 will see everything to do with unicorns proving to be popular but what are the chances that in 45 years someone reading the list of bestselling toys from the last 30 years asks: "What exactly is a Poopsie Unicorn Smile Surprise?"