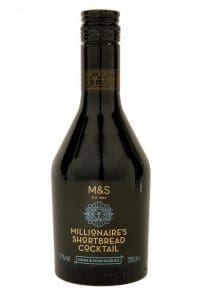 The festive season makes us do a range of unusual things, including being attracted to weird Christmas drinks and it looks like 2018 will be a bumper year.
For those with a sweet tooth, the Marks & Spencer's Millionaire Shortbread Cocktail arrives just-in-time for Christmas lovers to sample a boozy concoction for the festive period.
It costs just £8 per bottle and is part of their Christmas drinks range, which features a festive gin plus the retailer's now famous Mince Pie Martini, which is inspired by one of the all-time favourite festive snacks.
There's also a Jaffa Cake cocktail for those who like other sweet treats.
However, the Millionaires Shortbread Cocktail is a 350ml bottle which contains 17% alcohol.
Christmas drinks designed to be enjoyed
And since it's one of their Christmas drinks designed to be enjoyed, M&S says it is ideal for pouring over ice to create a great winter tipple.
They have also put together premixed bottles of Espresso Martini, which is ideal for cocktail fans.
While slightly more expensive than the Millionaires Shortbread Cocktail, the Espresso Martinis cost £10 but they make for an interesting twist at any Christmas party.
We've already seen on this blog that gin lovers can now enjoy a gin-filled advent calendar and gin-filled baubles when decorating their Christmas tree while others can send gin-filled Christmas cards to their friends and family.
For those who like the unusual, Aldi has also released a chocolate wine that has apparently won awards and may be worth trying.
Hotel Chocolat's vodka chocolate cream liqueur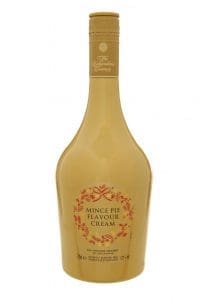 Another interesting addition for a liqueur with chocolate is Hotel Chocolat's vodka chocolate cream liqueur which costs £25.
The new drinks from Marks & Spencer's are part of their Christmas food and drink range, which they've just unveiled.
Among them is a Mince Pie Flavoured Cream for £12, a dry Christmas gin that features cinnamon, cardamom and spicy ginger, which costs £25.
The popular shop is also offering crème Brulee white hot chocolate at £6, a winter ale that uses leftover M&S bread plus there's a crate of 12 beers of Christmas for the beer and lager fans in the house for £20.
Among the beers are a salt caramel Porter, a blood orange wheat beer and grapefruit IPA.
The trend for sweet Christmas drinks
Asda is also cashing in with the trend for sweet Christmas drinks with a glitter gingerbread gin, which will find fans among gin lovers.
Everybody likes a cheeky Christmas tipple now and then and the offering from Marks & Spencer's is impressive but there are also interesting selections from other supermarkets as well.