Putting on weight at Christmas is just a part of overindulging at Christmas as we enjoy lots of food and drink.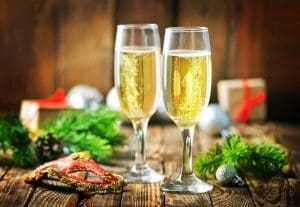 However, a simple trick has been revealed that helps prevent this gain in weight and everybody can do it.
Researchers from the universities of Loughborough and Birmingham took 272 volunteers and placed them into two groups, with one of these groups weighing themselves on a regular basis.
These people were also told how much exercise was necessary for them to burn off the calories they were eating in Christmas drink and food.
The great news is that the volunteer group that weighed themselves regularly weighed 1 lb, or 0.49kg, less than the volunteers in the second group.
Those volunteers were told not to keep a track of their weight while enjoying festive food but received a healthy lifestyle leaflet but this did not contain any dietary advice.
How people can help prevent a seasonal weight gain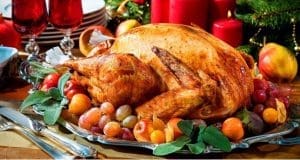 The researchers claim that this 'Winter Weight Watch Study' is the first look at how people can help prevent a seasonal weight gain during the festivities.
The lead author is Frances Mason, who said that their findings in avoiding gaining weight during Christmas could help others in their fight against obesity.
She explained: "Most people will gain on average a kilo of weight annually and this usually happens at Christmas and it's never really lost. This could be a factor in the obesity epidemic."
The researchers carried out their work over the last two years in November and December and then taking measurements in January and February.
The intervention group recorded their weight regularly and were given advice for managing their weight gain.
These volunteers were told what physical activities are required for burning calories that are found in popular festive drinks and food.
For example, while many of us enjoy mince pies at Christmas they might lose their appeal if you consider that you will need to run for 20 minutes to burn off the 245 calories that are found in a mince pie.
Tips for managing weight over Christmas
The tips for managing weight over Christmas to avoid piling on the pounds include:
Keeping to your regular meal routine
Try to eat meals at the same time every day
Choose reduced fat foods whenever possible
Walk up to 10,000 steps every day to help walk the weight off
Choose a healthier snack such as low-calorie yoghurt or fresh fruit
Read the labels on food and check the sugar and fat content. Always be careful about any food claims
Be careful with portions and do not pile food onto a plate, except for vegetables
Spend more time on your feet, try for 10 minutes every hour
Opt for sugar-free squash or water rather than alcohol and also limit fruit juices
Slow down and focus on your food
Do not eat while watching TV or eat on the move
Never forget your 'five-a-day' of fruit and veg
Interventions that will lead to weight loss
One of the issues thrown up by the research is that the researchers were unable to identify which of the potential interventions listed above will lead to weight loss.
However, they do say that 85% of those who lost weight were using their scales twice a week to weigh themselves.
The researchers conclude that the intervention group were more capable of retraining their drinking and eating habits and also less likely – marginally – to drink alcohol.
Frances says there was no problem in recruiting volunteers for the experiment and adds: "This suggests that people are willing to exercise a small amount of restraint and still enjoy the Christmas period.
"It's small changes, such as not consuming five pigs in blankets and eating one or two instead. Also, make sure you get out of the house regularly for a walk and our research highlights that people often underestimate their calories while over-estimating their calorie expenditure."
She says that it's important for accurate self-monitoring to take place to enable an effective strategy for Christmas weight management.
How many calories are in your favourite Christmas food and drinks?
If you are wondering how many calories are in your favourite Christmas food and drinks, here's the Christmas.co.uk guide that may keep you on the straight and narrow:
A slice of roast turkey contains 100 calories, which means having to walk for 60 minutes or run for eight minutes to burn off the calories.
One pig in blanket has 70 calories, so you'll need to walk for 12 minutes or run for six minutes.
Three large roast potatoes contain 161 calories, so that's a 27 minute walk or a 40 minute run.
A 100g serving of Brussel sprouts contain 35 calories, so that's a six minute walk or a 3 minute run.
5 tablespoons of gravy contain 50 calories, which is an eight minute walk or a four-minute run.
Those who enjoy Christmas pudding should know that a 100g serving delivers 370 calories so you will need to walk for 61 minutes or run for 32.
Mince pies contain around 245 calories, so that is a 40 minute walk or a 21 minute run.
So, if you don't want to be putting on weight at Christmas – but still enjoy the festivities, exercise and eating carefully are the top tips!